Getting Listed on Bizwiki
Bizwiki offers two ways for companies, organizations, clubs and schools to get listed.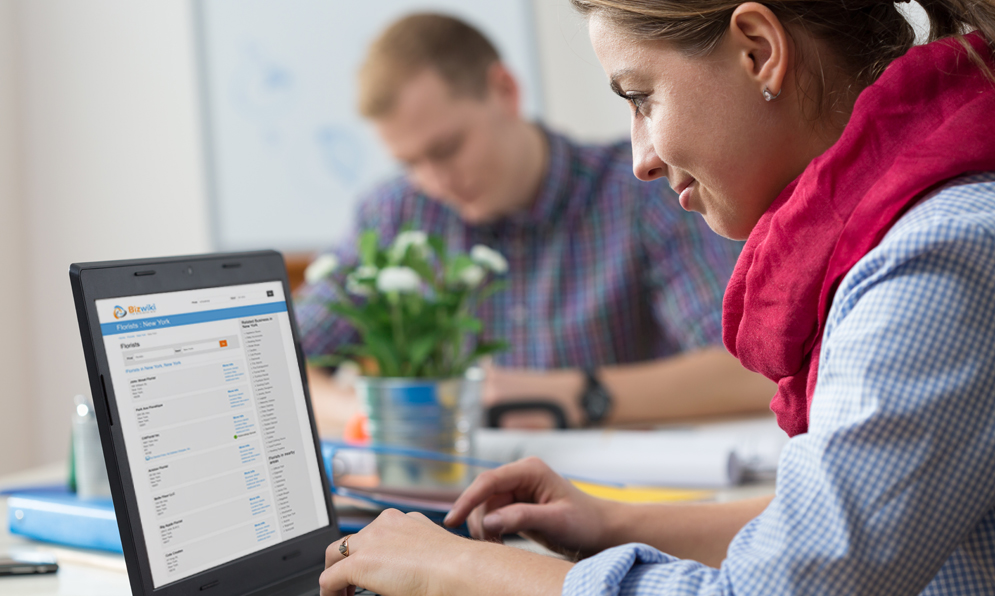 BizwikiBot
Bizwiki's own BizwikiBot will continue to crawl the web and gather information about companies that are not already in our database. If your company hasn't yet been added, please make sure that your company name and contact information is on your website's home, contact and about pages. If you want to update a standard listing on Bizwiki please find your listing and click on the Report/Update link. All updates to standard listings are free of charge.
Bizwiki and Yext
Bizwiki's partnership with Yext allows us to enhance our coverage of American businesses thanks to the addition of the Yext supplied 'PowerListings'. The Yext listings are a boost to our already comprehensive database, offering more in-depth information about a business, as well as special offers. A Yext PowerListing provides you with enhanced listings on Bizwiki and the sites Bizwiki powers as well as a host of other local search sites.
If you want to learn more please click here.