Brian's Window Service Inc
Brian's Window Service Inc
---
Business details
Brian's Window Service Inc
3153 Calle Estepa
Thousand Oaks
CA
91360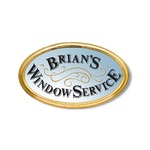 $10.00 off of first service of $100 or more
About Brian's Window Service Inc
Established in Thousand Oaks in 1975, we service the surrounding communities and all of Ventura County.

Our quality team will clean your glass and screens providing you with that new, clear outlook you are seeking. If too much sun is your problem, we have a number of window films that will cut down heat, glare, and fading of your interior so you can enjoy looking out of your windows and enjoy your view.
Categories: windows, window tinting & coating, window cleaning, doors
Our Services
Cleaning
Cleaning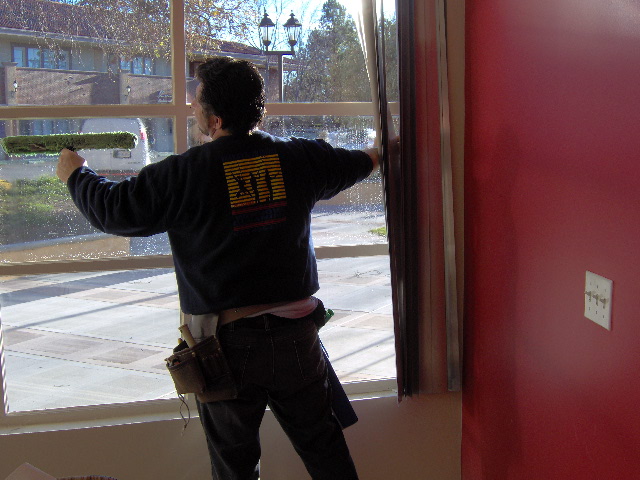 For thirty three years we have provided quality window cleaning service for both our residential and commercial customers. One story to three stories - no problem.

We clean windows, mirrors, and screens.

We also provide hard water stain and scratch removal.


Url: http://brianswindowservice.net/cleaning.php

Tinting
Tinting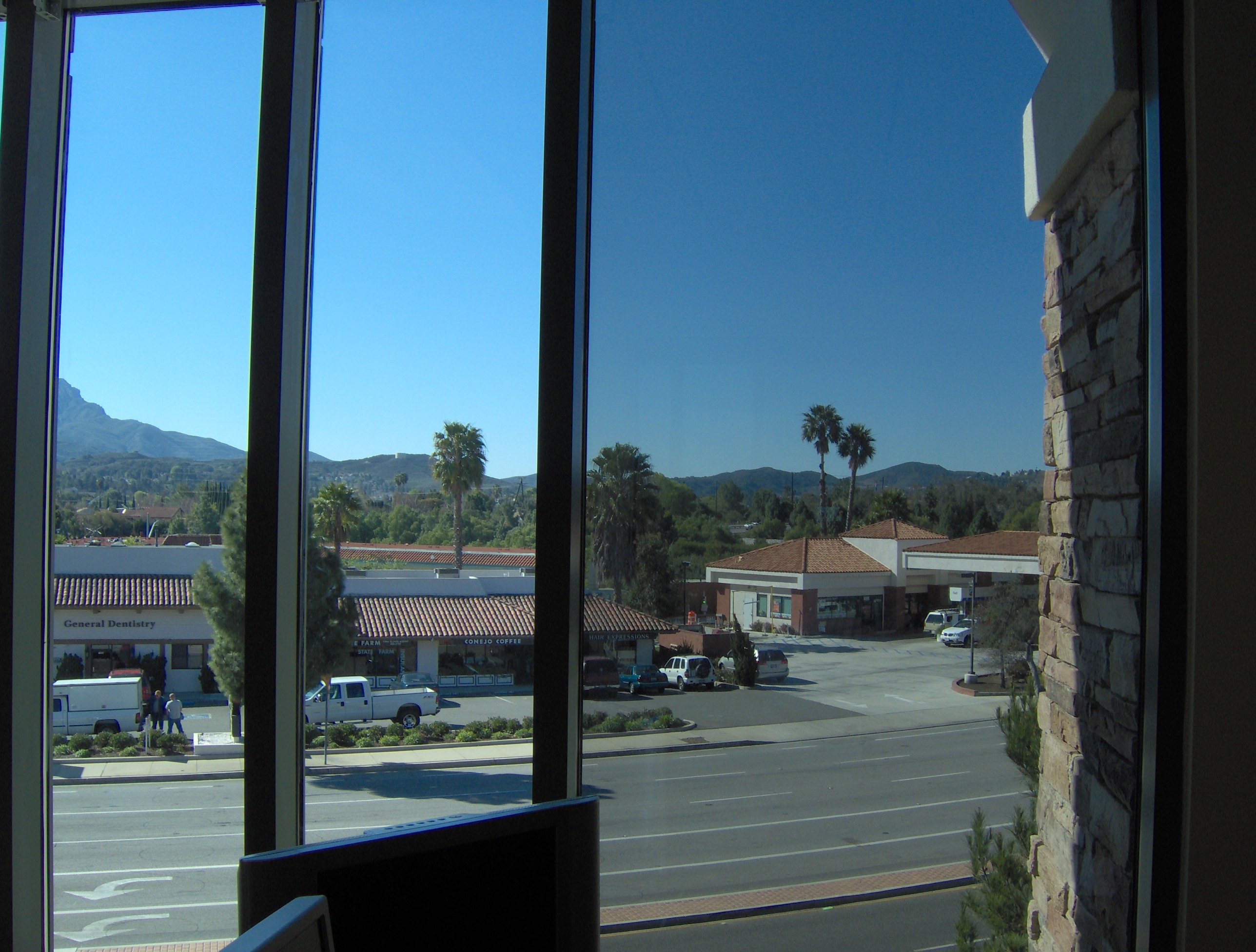 There's an incredible and surprising array of benefits our films provide to any building, whether it's the largest skyscraper in your city, or the smallest home on your street.

Protection from the Sun's Heat and Damaging Rays
Madico films provide much more than attractive looks to buildings and homes. They also block almost 100% of the sun's UV rays, reducing the fading of your furniture, walls, flooring and other valuables, while controlling heat transfer, and ultimately reducing your heating and cooling bills.

Protection from Flying Glass
We pride ourselves on our Safety and Security products. From the branch of a tree or the errant throw of a baseball, hurricane winds or violent explosions, Madico window films and attachment restraint systems are specially engineered to increase your safety. They help protect some of the world's highest-profile buildings, such as the Louvre, the Smithsonian and Scotland Yard, as well as private homes everywhere.

Artistry & Privacy
Madico's View Control Films are a series of decorative film-to-glass products that combine form with function. They add artistic design, as well as practicality, to windows in any setting.
Brian's Windows Service Phone: 805-495-8564 Fax: 805-277-9100


Url: http://brianswindowservice.net/tinting.php

RESIDENTIAL WINDOW FILMS
Beauty, safety, and protection. It's amazing what a thin layer of film can do for your home. Madico window film is offered in a variety of styles and hues, giving you the freedom to design as bold or as subtle as you'd like.

Extend the life of valuable furnishings
The sun can take a costly toll on your fabrics, furniture, rugs and art. Madico films block out up to 99% of damaging ultraviolet rays, protecting your furnishings, and keeping them looking new for years to come.

Lower your heating and AC costs
You'll find the energy savings attractive as well. Madico window films reflect the summer's hot sun, reducing AC costs. And, in the winter, they prevent inside heat from escaping through your windows, reducing your heating bills.

Protect your family from danger
Splintered, flying glass is one of the hazardous consequences of, both natural and man-made, disasters. Madico films are specifically designed to help hold broken glass in place, lessening the chance of injury to your loved ones, and damage to your home's interior. It also inhibits intruders from making forced entry through windows.

Madico window films are of the highest quality and are backed by a manufacturer's warranty of at least seven years. Some films are guaranteed for as long as you own your home!




Url: http://brianswindowservice.net/tint_residential.php

COMMERCIAL WINDOW FILMS
Having Brians's Window Service Inc add Madico film to a building's windows is a simple procedure that may be one of the most important things an employer or building manager can do. Madico films benefit, not only a building's occupants, but the company's bottom line as well.

Increased safety
Splintered, flying glass is one of the dangerous consequences of both natural and man-made disasters. Madico films are specifically designed to hold broken glass in place, lessening the chance of injury and property damage. It also makes forced entry more difficult for would-be vandals and burglars, which is especially important for retail establishments.

Big energy savings
Watch the numbers drop on those HVAC costs with Madico films. A reflective film can keep out as much as 80% of the sun's heat, dramatically lowering air conditioning costs. In the winter, the same film helps retain interior heat, reducing heating costs.

More comfortable work environment
Madico films also help regulate the temperature disparity between the sunny and the shady areas of your building. And, offices stay cooler in the summer and warmer in the winter, all of which makes your employees more comfortable.

Protection from fading
The fading caused by the sun's ultraviolet rays wreaks havoc on interior furnishings and merchandise, shortening their shelf life. Madico films screen almost 100% of those harmful rays, potentially saving thousands in replacement costs.

Enhance your building's appearance
Madico films make building exteriors more attractive by eliminating visual clutter and creating a uniform appearance.

Reduced glare
Glare causes eye fatigue and lower productivity. Drawing curtains or closing blinds is a claustrophobic approach at best, and it drives up the bill for artificial lighting. Madico films let in the light but not the glare, helping to maintain an "open" feeling.



Url: http://brianswindowservice.net/tint_commercial.php

Product Specs

Url: http://brianswindowservice.net/tint_products.php

Tinting Gallery

Url: http://brianswindowservice.net/tint_gallery.php

Screens
Screens
We repair screens, rescreen, or install brand new screens. We sell and install swinging, sliding, and retractable screen doors. We offer Clearview brand retractable screens.

What is a Retractable Screen?
Retractable screens utilize the old-fashioned technology of roll-up blinds, updated and advanced to work vertically or horizontally. Our screens are manufactured with a durable, lightweight aluminum housing that protects the screen cloth when not in use. Within the housing, the Clear View retractable screen is anchored to an aluminum tube and tension control device. Clear View's patented "Safe-Glide" Speed Reducer insures our doors will retract fully without danger of trapped fingers or a "slamming" return.

Clearview Retractable Screens

Designed to look like molding around your door, ClearView Retractable Screens are hidden from view when not in use. When needed, simply pull them out!

Available in 9 different colors, now you can put screens on virtually any door without detracting from your view or the beauty of your doors! Colors are to be used as a guide. depending on your monitor setting actual color may vary.



Url: http://brianswindowservice.net/screens.php

Screen Colors

Url: http://brianswindowservice.net/screens_colors.php

Installation & Maintenance
All ClearView Retractable Screens are custom-fit and professionally installed by Brian's Window Service technicians. Brian's Window Service warranties installation workmanship for a period of one year from date of installation.


Maintaining Your Retractable
For years of worry free operation of your retractable system, please follow the recommended maintenance tips.
Keep tracks free of dirt and debris by doing a monthly cleaning (or as needed). Use a clean cloth and mild (non-abrasive) detergent to wipe down entire tracks, both top and bottom.
After cleaning the tracks, apply a thin even coat of Silicone Spray (greaseless) to both the top and bottom tracks. Wipe off any over spray.
Main Housing unit can be wiped down with clean cloth and mild, non-abrasive detergent.
To protect screen material, always keep screen rolled up into housing when not needed for ventilation.
You may clean the screen by wiping it down using a "moist towelette" or by vacuuming using an upholstery brush. Carefully vacuum the outside, then from the inside, taking care not to snag the screen.
Keep pets from clawing or scratching of the screen mesh.
Do not push on the screen to make the unit open, this will cause damage over time and is not recommended.


Url: http://brianswindowservice.net/screen_install.php

Gallery

Url: http://brianswindowservice.net/screens_gallery.php

Opening Hours
Monday: 08:00 to 17:00
Tuesday: 08:00 to 17:00
Wednesday: 08:00 to 17:00
Thursday: 08:00 to 17:00
Friday: 08:00 to 17:00
Saturday: 08:00 to 14:00
Sunday: Closed
Saturday by appointment only
Images from Brian's Window Service Inc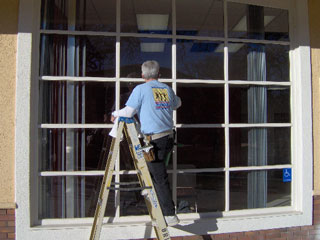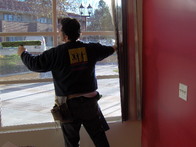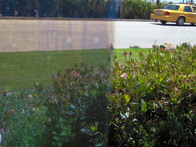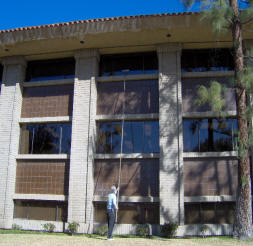 More information
Specialities: Window Services
Services include: Window Cleaning, Window Tinting, Screen Installation, Screen Maintenance, Window Scratch Removal

Payment options accepted by Brian's Window Service Inc
American Express
Cash
Check
Discover
MasterCard
Visa
Link to this page
If you would like to make a link to this page from your own website, simply copy and paste the code below into any page of your site.