Bop Design
Bop Design
---
Business details
Bop Design
610 W. Ash Street
Suite 706
San Diego
CA
92101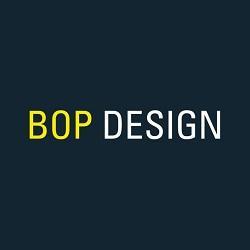 Web Design, Content Marketing & Branding for B2B
About Bop Design
The B2B Agency providing web design, content marketing, and branding for B2B companies.

B2B client acquisition is not the same as B2C. Brand messaging and content marketing play a much different role in the sales process. At Bop Design, we understand the B2B marketing and sales funnel and the strategies that generate and nurture ideal client leads.

We work with B2B firms in a range of industries to develop their brand messaging and positioning, create a compelling website, and leverage content marketing to get thought leadership content in front of ideal prospective clients.
Categories: web designers, internet services, marketing services, professional engineers, advertising agencies, logos, trade shows Keywords: B2B Marketing, B2B Ad & Branding, B2B Web Design, B2B Content Marketing, B2B Marketing in Orange County, B2B Marketing Agency, B2B Interactive, San Diego Web Design, Orange County Web Design, B2B Marketing Company, B2B Branding Agency, B2B Digital Agency, B2B Marketing Firm, San Diego Website Design Firm, Website Development, WordPress Website Development, Responsive Web Design, Los Angeles Web Design, Los Angeles Marketing Firm, B2B Los Angeles Marketing Agency
Bios

Products and Services
Bop Design Staff
Kara Jensen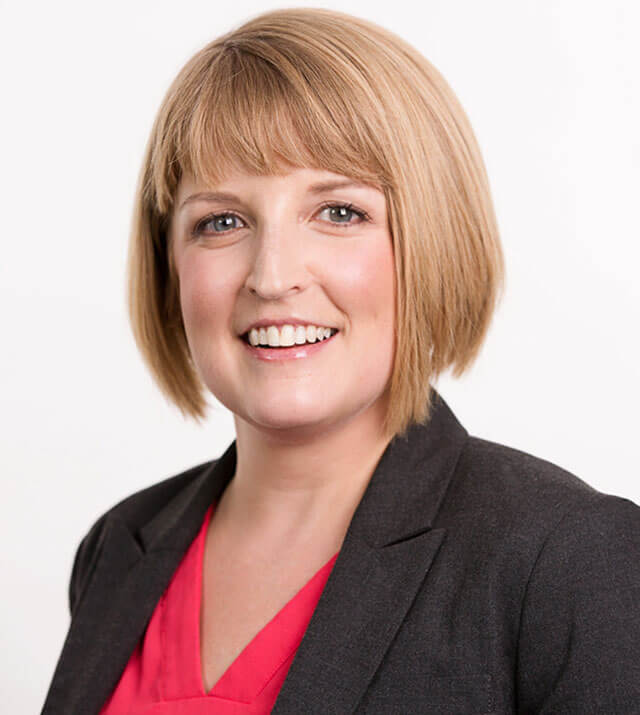 Kara Jensen is creative—you can tell because it says so right in her title. At Bop Design, she pours all that creativity into the conception and art direction of client marketing initiatives. Dedicated to communicating each client's unique business value, Kara forges connections with target markets through strategic design and high-impact marketing concepts.

Kara has 10 years of experience designing marketing communications for corporations and non-profits. Prior to Bop Design, she spent several years at LPL Financial, designing materials and implementing brand strategies for the corporate office and its financial advisors. Kara also spent three years as marketing communications director for Windsor Capital, developing campaigns, advertisements and websites that improved the company's performance.

Dispelling the myth that someone can be too cool for school, Kara holds dual degrees from The College of New Jersey—a BFA in graphic design and a BA in marketing.
Education: College of New Jersey
Url: https://www.bopdesign.com/company/team/kara-jensen/

Jeremy Durant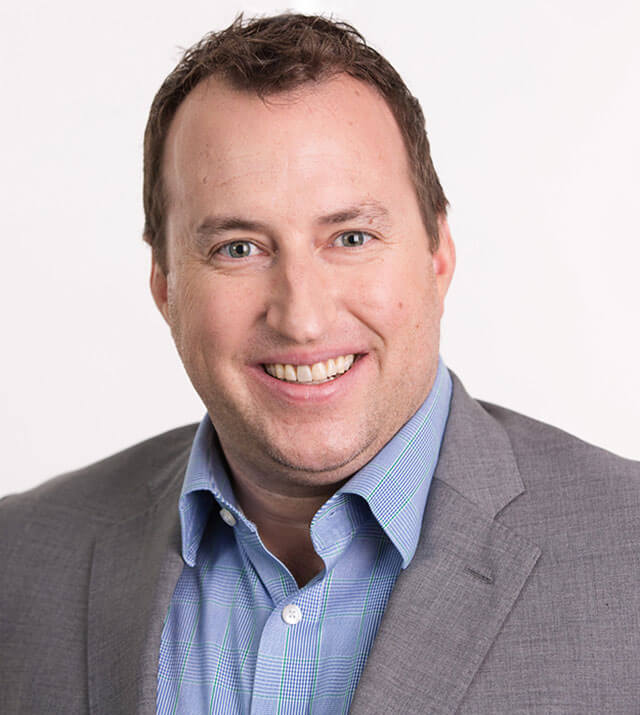 At Bop Design, Jeremy Durant builds relationships with businesses in need of a marketing and branding strategy, helping them to develop their unique value proposition and ideal customer profile.

Prior to joining Bop Design, Jeremy spent 10+ years developing tailored solutions for Fortune 500 companies in the wireless, biotech, electronics and food and beverage industries. His range of experience is so diverse that Merriam-Webster is considering adding the phrase "Jeremy of all trades" to its dictionary.

Jeremy spent two years at Millennium Creative Group, assisting companies with their broadcast and new media strategies. He also spent seven years working with UC San Diego to develop internal workforce development programs for organizations. Jeremy received his BA from Merrimack College and his MBA from California State University, San Marcos.
Education: BA from Merrimack College, MBA from California State University, San Marcos
Url: https://www.bopdesign.com/company/team/jeremy-durant/

Rachel Cunningham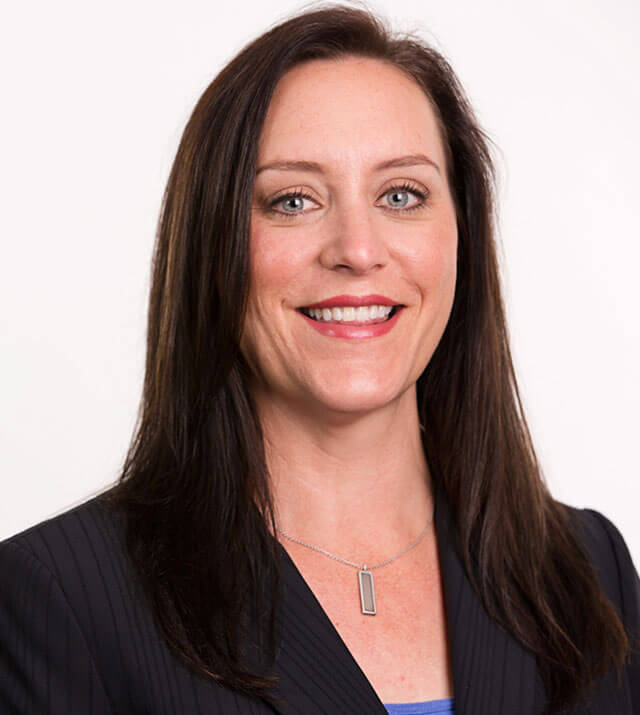 A native of Orange County, Rachel has immersed herself in the written word and has a special passion for 19th Century British Literature and the writing of Charles Dickens. She earned a BS in Management from Boston College and holds a Master of Arts in English from CSU, Long Beach. Today, she is obsessed with creating written content to inform, educate, connect, and persuade in the online world. She has written everything from eBooks, to White Papers, to Blogs, to Articles, to Infographics to Style Guides. Her special interests are SEO, social media, and the online user experience.

Outside of writing, reading, editing, and communicating online, Rachel spends her time quilting, cycling, baking, and sharing the latest cat memes with her husband. She enjoys her taxidermy chipmunk in cowgirl costume, cooking and eating vegetarian food, and all types of movies. When not at work, she is often out walking in her neighborhood to check out the newest restaurant.
Education: BS in Management from Boston College, Master of Arts in English from CSU, Long Beach
Url: https://www.bopdesign.com/company/team/rachel-cunningham/

Robin Maylone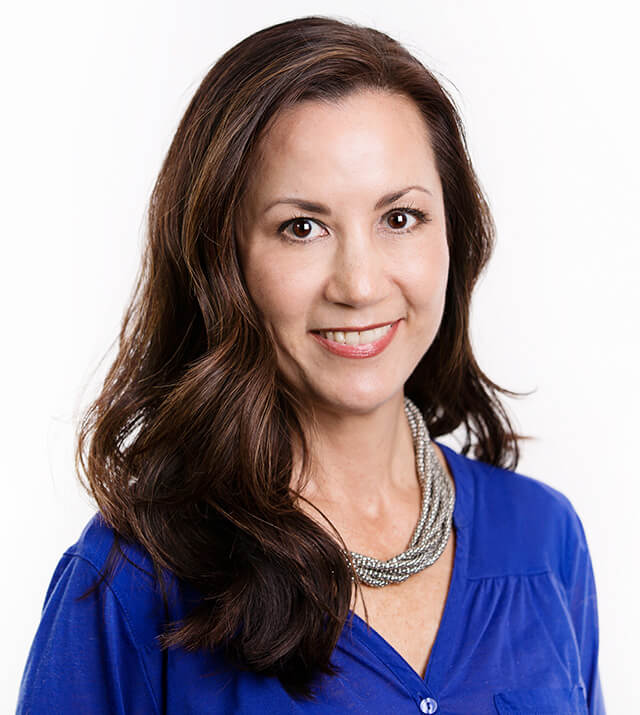 Robin is a bona fide content maestro, although she doesn't go around wielding one of those little conductor sticks. She does, however, wield a passion for the written word and the power it holds in spurring readers to take action. With an extensive background in marketing and communications, Robin shuns "flowery" language and instead demonstrates a penchant for creating clear-cut, action-oriented messages that resonate and motivate.

As web content director at Bop Design, Robin guides the content creation process, locking down key messaging and tone that embodies the client's brand and engages target markets.

HubSpot-certified in inbound marketing, Robin is a firm believer in an audience-centric approach that empowers brands to attract, convert, close and delight customers.

Stricken by wanderlust, Robin has traveled to more than 20 different countries and doesn't plan to stop there. She adores all animals (even the ugly ones) and eats popcorn for dinner at least twice a week.
Url: https://www.bopdesign.com/company/team/robin-maylone/

Danielle Hill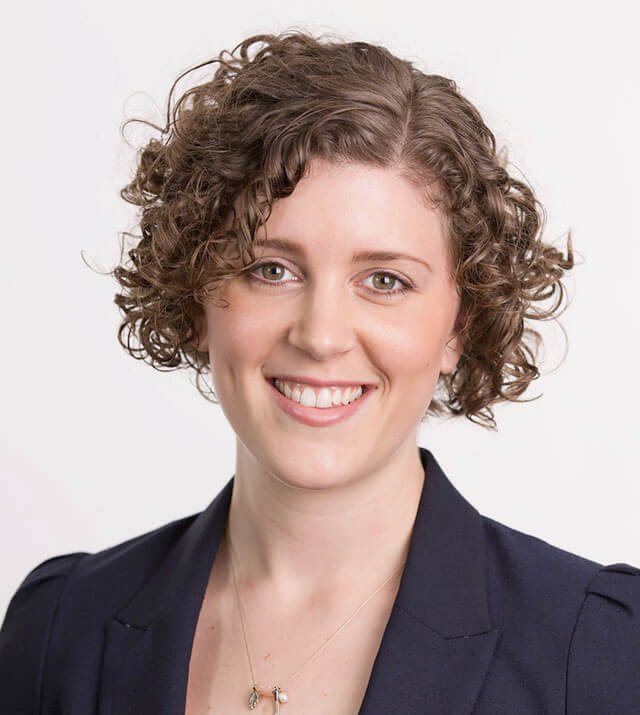 Whether verbal, written or visual, communication makes the largest impact on any business's success. Danielle found her passion and a vessel to express her idea of optimal communication through graphic design. She combines her affinity for visual design and clever marketing copy quips to help Bop Design's B2B clients tell their brand's story. Her goal with every project is to help companies build brand trust through an honest experience and a unique visual design in order to inspire users to make a positive connection.

Danielle has worked for Bop Design for 5 years helping build client brands with unique user interface and website design, typography, custom print design, logo and brand design, basic marketing copy concepting and creative company and brand naming. She conducts thorough company and industry research to improve the quality of her work throughout the creative process, which ensures users, whether targeted or broad, understand and relate to the company's brand message.

Starting her career in the advertising industry in Chicago, she took her creative aspirations to Truman State University where she graduated with a BFA in Visual Communications. She moved to San Diego with an interest in advancing her skills, and a drive to improve visual brand communications.
Education: Truman State University
Url: https://www.bopdesign.com/company/team/danielle-hill/

Emily VonSydow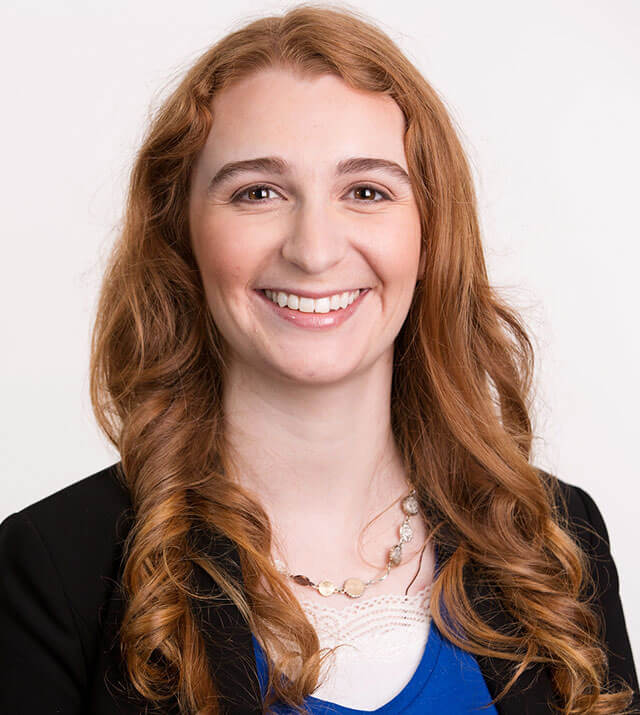 Emily has a strong penchant for business, a love of efficiency, and a knack for organization. She has a clear talent for project management, technical implementation, and straightforward communication. Prior to using her business acumen for the benefit of Bop Design clients, Emily applied her literary and organizational skills at Yellow Line Studio, a thriving new media production company in San Diego. She has also worked for her alma mater, writing institutional reports and coordinating projects with faculty and administration. She holds a BS in Entrepreneurial Business.

At Bop Design, Emily's primary focus as Technical Project Manager is to act as the liaison between our clients and web development to uphold clear communication of goals and priorities. She ensures the transition between design and development is entirely seamless and works closely with clients on website projects to guarantee the client's goals and needs are fulfilled from a functionality standpoint. When she isn't getting projects done, you can probably find her taking up all the space on her phone with photos of her two cats.
Education: BS in Entrepreneurial Business
Url: https://www.bopdesign.com/company/team/emily-vonsydow/

Aivaras Stankevicius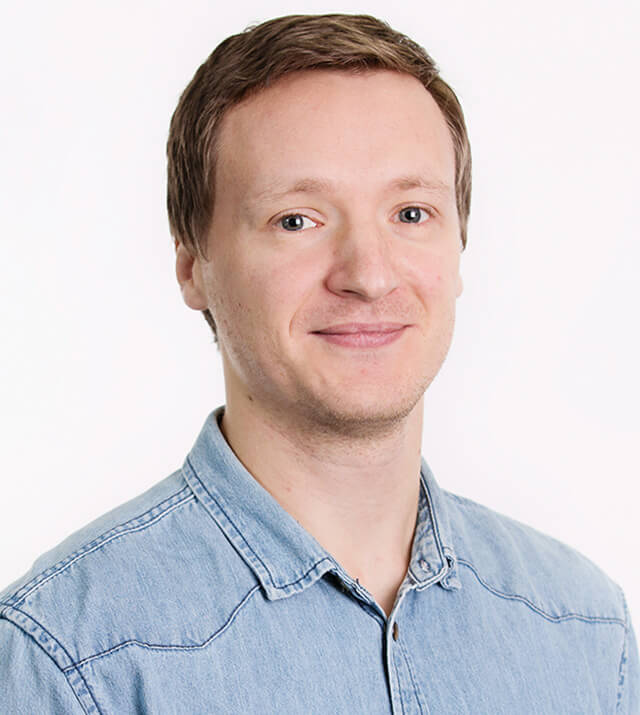 Aivaras is a Jr. Web Developer, who started his IT career at the bank as a Quality Assurance Tester in 2009. Having a curious mind and an interest of finding out how things work, he started digging deeper into the internal code of websites and started learning web development on his own. After finishing a project at the bank, Aivaras accepted a QA tester position at DigitalMojo Inc. company in 2010, where he continued to develop not only his skills as a tester, but as a developer as well. After spending three years of learning intricacies of the WEB and applying his gained knowledge to small projects, he was finally promoted to a Web Developer in 2013. He has been working on developing responsive websites since then. Aivaras loves solving problems and implementing technical solutions, he codes with a focus on usability and user experience, and builds sites according to the best practices and web standards. He solves problems through researching and user testing.

At BOP Design, Aivaras spends most of his time developing beautiful, responsive websites and helping lead developer to implement and improve existing or new features. While not glued to the screen, Aivaras lifts weights, plays basketball, watches soccer, explores the outdoors, drinks tea and eats his wife's homemade pies or cookies, or both.
Url: https://www.bopdesign.com/company/team/aivaras-stankevicius/

Colleen Perone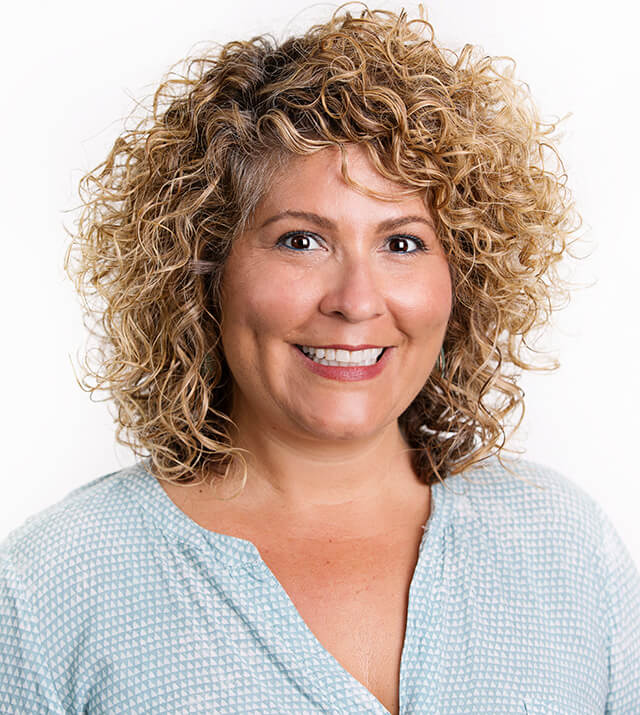 Colleen is an Aztec Alumni and a second generation San Diego native who is passionate about networking all over San Diego and North County. Building strong community alliances and nurturing business relationships are her specialty as she thoroughly enjoys attending multiple events on a weekly basis. When she isn't networking, Colleen enjoys playing softball and spending time with her nephews.

As Operations Manager, Colleen enjoys coordinating monthly team outings as well as lunch and learns for the Bop squad. Raising a child on her own since a young age has helped Colleen develop a well-rounded arsenal of problem solving and team building skills. She also enjoys giving back to her community by volunteering at a Senior Living Center close to her home.
Url: https://www.bopdesign.com/company/team/colleen-perone/

Jessie Topper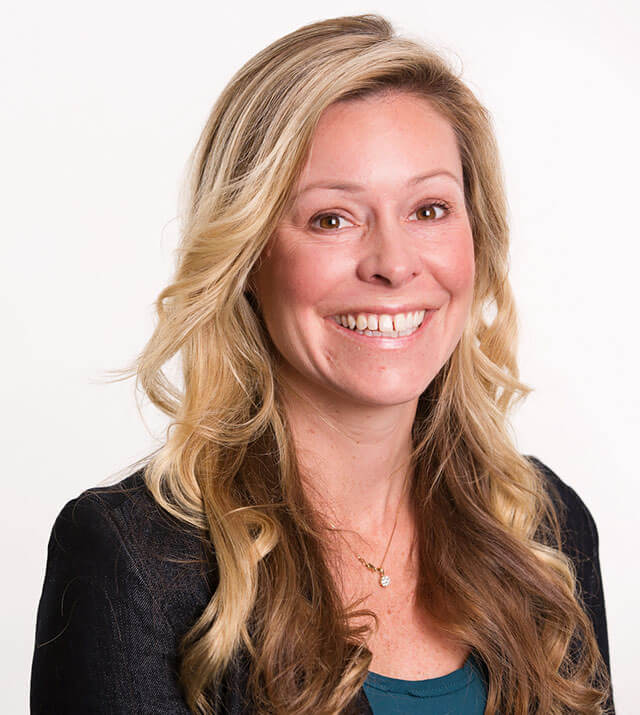 Jessie is Bop's resident SEO whiz. Jessie leads the SEO strategy for Bop Design clients—helping client websites rank more prominently for targeted keyword phrases. She leads both on-page and off-page SEO initiatives. For on-page SEO, we ask B2B clients to provide a wish list of keyword phrases they would like to rank for. Jessie leads the keyword analysis process—providing a report on how many times a keyword is searched and the competition for this keyword. She then advises the copywriting team on keyword integration. Keyword integration ensures that the target keyword phrase is used enough in the website copy.

Based on Jessie's advisement, the Bop Design inbound marketing team implements a content marketing strategy to help build backlinks to a client's website. The combination of on-page and off-page SEO helps transform a client website into a viable lead generation tool and new client gateway.
Url: https://www.bopdesign.com/company/team/jessie-topper/

Internet Marketing Services
Bop Design Services
Content Marketing Strategy + Implementation Services
Bop Design specializes in writing and promoting content for B2B. We understand the typical concerns that your business, products and services aren't as "exciting" as some flashy consumer brands. But we disagree. We work with B2B brands to find your compelling story and the audiences that are interested in reading your content. We also brainstorm amplification avenues such as social media, article distribution, infographics, guest blogging and more so your content reaches new customers.

How does my company stay prominent in the marketplace?
One word: Content. The more quality content on your website, the more prominent your company will be on search engines. The more content on social media platforms, the more likely your company will be viewed as a thought leader. The more content used for white papers and guides, the more effective your company will be in nurturing a lead to a closed sale. Really when it comes to B2B branding, content is everything.

The Secret to B2B Content Marketing? Giving away 25% of your expertise for free.
Gone are the days of purely advertising your B2B company. To generate digital marketing leads, your firm needs to promote your company's expert content. Website visitors don't want to hear how great your company is, they want to read content relevant to their specific business issue. By promoting and advertising your solutions through useful content, the more likely a prospect will understand your firm's value and turn into a lead. Good, educational content helps increase inbound marketing leads. As a leading B2B content marketing company, Bop Design creates content and publishes on the appropriate marketing channels to generate ideal inbound marketing leads for your company.

Website As A Resource Center
With any B2B content marketing plan, the website is continuously updated with new content. It is important that the content marketing partner you select created your website. With clients, we move from website design to content marketing, ensuring seamless creation and integration of blog postings, infographics, white papers, etc. Content output and marketing will transform your website into a living, breathing resource center for prospective and current clients.

Original Content
There are many firms posing as content marketing agencies but essentially they use the same content for many companies—how does that help differentiate your company and serve as a B2B branding tool? When working with Bop Design on an inbound marketing plan, original content is created and marketed only for your firm. In fact, Bop Design only serves as the content marketing agency of record for one firm in each industry, specialty area, region or target market.

Quality content that resonates with your target market
At Bop Design, we create original, compelling thought leadership content that serves your prospective clients' needs. But that's just the first step. We take careful consideration into amplifying your company's content through a tailored mix that's right for your audience. Whether it's through your blog, email newsletter, blog exchanges, podcasts, article directories, wire distributions, social media and more—your content is there when a potential client needs it.

Content marketing encapsulates so many marketing tactics. To take on the tactic effectively, Bop Design builds long-term B2B digital marketing strategies that implement a mixture of blogging, social media, infographics, SEO and more.

Url: https://www.bopdesign.com/services/content-marketing/

Social Media Marketing Services
Under the B2B content marketing umbrella, social media is an effective way to distribute and promote thought leadership content. Clients seeking real-time information and feedback about your business are searching on platforms such as LinkedIn, Twitter, and Facebook. At Bop Design, we achieve many marketing goals for our clients utilizing social media—including branding, lead generation and lead nurturing.

Find Your Social Media Marketing Niche
Don't lose focus with the huge consumer brands and celebrities on social media—your clients are out there too! We help B2B firms find their social niche—the platforms your ideal clients are already engaging in—and target them with valuable content that positions your brand properly. For our clients, it's not always about the number of followers, "RTs" or "likes," it's if you're converting the right people through social media marketing.

Pay To Amplify Your Content
An extremely effective way to generate leads through content marketing is social media advertising. Social media advertising means that you pay to promote your content to a selected audience on a social media marketing platform. Bop Design works with B2B companies to market appropriate content, craft the social call to action, build an effective landing page and track conversions.

Branding Vehicle
As a holistic marketing agency, Bop Design recognizes that social media marketing can be a powerful branding vehicle when it's part of a comprehensive marketing strategy. It serves as a valuable tool to link prospects to your website, where they can start a conversation with you. It can also help establish your company as a thought leader by promoting events, articles written, board affiliations, etc. In the client buying process, you want your firm to be top of mind when a need arises—content marketing via social media ensures that your target market never forgets about your company.

Be Taken Seriously
Just a few years ago, a B2B firm could ignore social media accounts with no consequences. That is the not the case anymore. Prospective clients can be judgmental—if your firm is not regularly active on industry-appropriate social media marketing channels, a prospective client may think your firm is out of business or at the very least, not going to be in business much longer. To be taken seriously, a B2B company must embrace social media as part of their content marketing strategy.

Not the Usual Suspects
Many people think of social media marketing as Facebook, LinkedIn and Twitter but that is the tip of the iceberg. Social media marketing involves any web platform that prompts dialogue between users. There are numerous industry-specific web platforms where dialogue occurs. Bop Design identifies forums where your company should be active, getting you in front of prospects, strategic partners, and current clients and positioning you as an expert.

Url: https://www.bopdesign.com/services/content-marketing/social-media/

B2B Copywriting Services
Many people think B2B branding is just about a nice logo and a well designed website. Wrong! Copywriting on all marketing platforms (web, advertising, social media, brochures, etc.) conveys your company's unique value proposition. Copywriting ensures that there is no mystery on what makes your firm different from the competition.
B2B without the boring jargon
An effective B2B website design can directly communicate a company's core competencies and services and still be engaging, useful and even entertaining. We always say that Bop Design is a marketing agency that does web design — not a bunch of web designers trying to do marketing. A new website design is first and foremost, a branding platform–with the copy being just as important as the design in differentiating your company.

Writers who understand B2B
Unlike other agencies that have only one or two copywriters, Bop Design opts to have a network of marketing copywriters specializing in different industries. We select a copywriter that not only has experience with your industry but also is a stylistic match. The copy not only conveys your company's unique value proposition, but also includes critical keywords to increase search engine rankings.

Our copywriters interview the experts in your business and truly get to know the personality of the organization. They ensure the company culture shines through every word to keep a consistent voice throughout the website, further solidifying your brand positioning.

B2B Content Marketing
With almost all B2B content marketing tactics, the underlying foundation is compelling copywriting. The copywriting helps set the tone for infographic design, white paper creation, blogging, email newsletters and social media marketing. Your firm can be pushing out content consistently, but if the copywriting does not use accurate industry terms or is grammatically incorrect, your content marketing efforts are in vain.

Url: https://www.bopdesign.com/services/content-marketing/copywriting/

B2B Email Marketing Services
Whether it's a regular newsletter, drip campaign or ad hoc email blast, email marketing is a cost effective tool for keeping clients engaged with your service offerings. An email newsletter is a critical component of any B2B content marketing strategy to distribute thought leadership content to current and prospective clients. The Bop Design team helps you design an email marketing campaign that reaches your client with the right message at the right time and generates new opportunities. As part of all of our content marketing plans, we manage email template design, list building, campaign management and analytics reporting.
Thought leadership via email
As one of the most effective content marketing tools, email marketing is a great solution for sharing existing knowledge and news about your B2B services. Clients don't want to read company propaganda about how great your company is and we advise you on what is truly valuable for your audience. Useful content distributed through a branded email newsletter provides current and prospective clients with helpful information that reminds your target audience about your company's core competencies.

Up-selling and cross-selling
B2B branding is about being remembered as an expert and email is one of the most powerful ways in your marketing materials design arsenal to remain top of mind with current clients—your raving fans. Through email you can inform clients of new services, remind them of the importance of referrals and discuss industry trends they care about. Email marketing is also a vital up-selling and cross-selling tool. It can serve as an avenue to referrals—email allows your company to remain in the limelight and gain access to new opportunities.

Cost-effective and trackable
One of the strongest arguments for email marketing is its cost effectiveness. Way less costly than getting print marketing materials designed, email is an impactful way to nurture relationships at a minimal variable cost. Email campaign metrics provide immediate answers on how to recalibrate your email for maximum open rates and conversions—you can identify what content is most important to your target market.

Url: https://www.bopdesign.com/services/content-marketing/email-marketing/

B2B Blogging + Content Marketing Services
The website design is just the beginning! Once your website is launched, you need to continuously update it with content helpful to your target market. If you want to create more content for your B2B website, the easiest way is by blogging. Blogging is an excellent way to position your firm as a thought leader and convey some personality about your company. Bop Design manages your blog by creating original, timely, keyword-rich content that excites your target market.
Website as a resource center
If a B2B firm uses regular blogging as part of its marketing strategy, it transforms a B2B website from a static brochure into a "living, breathing" resource center for current and prospective clients. The Bop Design team excels at creating content that helps improve SEO and attracts clients you want to do business with. This continuous output of content helps generate inbound digital marketing leads from your website.

Replace limited outbound with 24/7 inbound
Your firm can't be everywhere all the time! Outbound marketing tactics like networking can be an effective but slow method to generate B2B leads. Blogging can be a more efficient inbound marketing substitute to attract the right prospective clients to your website. Once there, a visitor sees the professional website design paired with compelling content and has greater interest in connecting with your firm.

"But I don't have the time"
As a B2B company, your primary responsibility is delivering top-notch service to your clients, but we consistently hear companies say they can't find the time to write and manage a blog. Bop Design can help you better focus on your clients by taking the blogging off your plate. Bop Design will discuss industry trends, new advancements, recent legislation, upcoming events and more to identify blog topics relevant to your target audience. We then find an effective mix of amplification channels—such as social media, news syndication, multimedia and email newsletters—to reach clients, prospects and partners.

Url: https://www.bopdesign.com/services/content-marketing/blog-content/

SEO Services
Once a B2B company's website is designed, implementing an SEO strategy is critical to its long-term success. The website design and user interface affects how long people stay on your website, what pages they visit and the actions they take. Your B2B SEO strategy affects the amount of website traffic and whether you are attracting your ideal customer. You need both to succeed.
Building your ideal client list
Whether your firm has a new website or an existing website, the first step towards building an effective SEO strategy is through analysis. Bop Design will provide a thorough analysis of your current website condition, traffic ranking, keyword effectiveness and the competition. This information—combined with your overall company mission and target market—provides us with the information we need to build a successful SEO program customized to meet your marketing objectives.

Developing an SEO strategy isn't an easy undertaking. A well-optimized B2B website requires a team of professionals—web designer, web developer, content marketing specialist, copywriter and SEO expert—in order to reach its full potential. Bop Design employs experts in all these areas, getting your firm results faster.

Bot friendly keywords with a human voice
Bop Design researches industry-specific keyword phrases that are less competitive, will attract your ideal customer and maximize website traffic. Industry specific, long-tail keywords like "accounting firm for software" or "environmental engineering firm" are ideal for reaching the right audience. We then integrate the keyword phrases into the new website copy, page titles, header tags, meta data, sitemaps, alt text and social media bookmarks to set a solid on-page SEO foundation.

Bop Design also researches geotargeted keyword phrases if your firm wants to target a specific region. Examples of geotarged terms include "San Diego web design" or "New York City web design." Geotargeted keyword phrases help your website rank faster than targeting more general keyword phrases.

Traffic growth and link building
Now that your new website design addresses both on-page SEO and your overall brand message, the next step is implementing an off-page SEO strategy. Bop Design creates a white-hat link building strategy using only best practices to improve your website traffic. We employ a mixture of strategies that make sense for your business, including inbound and outbound marketing, internal linking, directory submissions, guest blogging, link requests, local listings, sitemap submissions and other traffic building activities.

Ongoing SEO support and strategy
SEO is an evolving and dynamic marketing technique. To keep your B2B website well positioned through the changes, Bop Design creates unique strategies geared toward your specific customer base, in addition to regular reporting to ensure your website traffic goals are being met. It takes time to see results from your SEO initiatives, but overall it is the best long-term marketing investment a B2B firm looking to generate inbound leads from its website can make.

Learn how SEO can generate inbound leads for your company, schedule an SEO consultation today.

Url: https://www.bopdesign.com/services/content-marketing/seo/

B2B Branding + Web Design Agency
Whether your firm is a startup new to the marketplace or a veteran business in need of a refresh, creating a credible brand is critical to the success of a business. Bop Design works with existing marketing assets and determines the right marketing collateral to effectively express a brand promise.
"Who are you guys?"
Hopefully your branding can answer that. With B2B branding, the primary objective is to establish your expertise and perceived differences about your company in a customer's mind. When building a new brand, Bop Design creates the naming, messaging, brand positioning and logo design.

Foundation First
Many B2B firms want to jump immediately to tactics and that is misguided thinking. What good are tactics if your company does not have a solid message and brand promise? We create and set the foundation for all follow-on branding services including web design, content marketing, social media marketing, email marketing, advertising campaigns, etc.

B2B Branding that lasts
The Bop Design team will help your firm formulate its proactive brand position. From there, we'll help you implement a brand management plan to ensure there is cohesion among all future B2B marketing strategies and tactics.

B2B branding is critical for the future success of your business. With compelling messaging & values accompanied by professionally designed marketing materials, prospective clients spend less time guessing what you do and more time thinking how you can help their business.

Recognized Leader
With many brand agencies to choose from, it can be difficult to narrow down the field. If you're a B2B firm, make sure the branding company you select has an extensive portfolio of successful B2B branding work. Bop Design consistently wins design and marketing awards for our branding work. Organizations such as the Webby Awards, Graphic Design USA, American Marketing Association and the San Diego Chamber of Commerce have recognized Bop Design for our client work on brand messaging, naming and logo design. These awards have helped Bop Design become the B2B branding agency of choice for clients across North America.

Url: https://www.bopdesign.com/services/branding-services/

B2B Branding Agency For Logo Design
Good design creates a good perception… and if there's one rule in marketing, it's "Perception is Reality." We work with B2B companies seeking a new or refreshed logo that accurately reflects their brand promise and corporate culture. Bop Design has an experienced in-house graphic design team that creates versatile logos to fit your branding guidelines.
What's in a logo?
The Bop Design team performs exhaustive competitive research to determine a logo design that effectively positions your B2B firm against the competition. Establishing your company's uniqueness through a logo design can come from a myriad of qualities including the name, color, fonts, shape and composition. Keep in mind, logos aren't meant to be literal—they should be a visual peephole into the values and story of a business.

A logo fitting for billboards to business cards
A major consideration in logo design is the versatility of a logo. Logos should work in color or in black and white. Logos should work when it's imprinted on something as small as a pen and as large as billboard. It should work on TV or on a car wrap. It's critical to consider all the possible applications when designing a logo so your brand is visible throughout any medium.

A logo sets the stage for your B2B company's visual brand. It will dictate the color, typography and graphics that will be applied to everything from your website to print advertising to promotional materials. At Bop Design, we ensure your firm is equipped with a versatile, timeless logo that successfully differentiates your firm.

Outside Perspective
Even large marketing departments look outside their firm for a logo design resource. A B2B marketing agency like Bop Design provides an outside perspective with concerns only about the marketing objective and brand position—not about internal company politics or egos. We design logo concepts from scratch or build upon the legacy of the current logo design.

Award Winning Logo Design
Don't just take our word for it! Every year, Graphic Design USA awards Bop Design clients for logo design work. If you are a B2B firm that wants a logo design that will stay with your firm for the long-term, Bop Design is the agency of choice.

Url: https://www.bopdesign.com/services/branding-services/logo-design/

Branding & Marketing Materials Services
Well-designed, professionally printed marketing materials serve as an effective leave behind tool when approaching a customer. Bop Design creates brochures, business cards, sales sheets and more that not only visually appeal to an audience, but explain the benefits of your products or services and position your brand properly.
Despite the increasing migration of marketing efforts to the web, professionally printed marketing materials still play a vital role in communicating your B2B company's mission, nurturing leads and closing sales. Bop Design advises all its client companies to have at least one high-quality print piece that can serve multiple objectives.

Nail the first impression
In B2B sales, there are many times you are not speaking directly to the decision maker and instead working through intermediaries. A print piece such as a capabilities brochure is an effective "leave behind" to help sell your product or service internally. Many B2B firms have gone cheap and don't want to invest in printed materials—even more reason for your firm to invest in printed materials.

Capitalize on the empty mailboxes
Because B2B marketers are trending toward digital marketing platforms over traditional print marketing platforms, there is less clutter in a decision maker's actual mailbox. Direct mail like a brochure with a cover letter can be an effective marketing tactic to differentiate your firm from the competition. Bop Design implements drip marketing campaigns that incorporate direct mail, follow up brochures, social media advertising, email marketing and direct sales tactics to optimize B2B lead generation.

Digital tactics in print
Why is content marketing almost always implemented through digital marketing channels and not traditional channels? Professionally printing a white paper or guide and using this as a handout at a tradeshow or as a direct mail piece is a highly effective marketing tactic. The Bop Design team will identify compelling content that can be packaged as a print piece and used in outbound marketing.

Url: https://www.bopdesign.com/services/branding-services/branding-marketing-materials/

B2B Web Design + Development Services
Effective web design is crucial to any B2B marketing strategy. A compelling B2B web design and disciplined content marketing plan helps nurture a lead from a general inquiry to a specific opportunity to a committed relationship. Not only does it allow a visitor to navigate your site intuitively and quickly—finding information in the least number of clicks—it encourages visitors to convert into valuable leads. Find out what Bop Design can do for your B2B company, contact us to schedule a web design consultation today.

What You Get with Bop Design
Websites your customers want to browse
The B2B web design team focuses on building websites that streamline content and feature efficient navigation—the most content with the least amount of clicks—so your brand message gets across quickly and clearly. The website content needs to be timely and relevant—compelling content that keeps a visitor on your site.

Websites that nurture leads
An effective B2B website design communicates your brand message and entices your visitor to complete a desired action. There needs to be no mystery on why a prospective client should hire your firm over your competition.

Websites that grow with your business
Our web design team ensures your website is easily scalable so that you can integrate more functionality and content down the road with no issues. For instance, you may add new services, personnel or expand locations. The WordPress CMS makes it simple for a non-technical person to make content changes to the website. Ease of edits on the backend is critical for future website success.

Websites that drive traffic
Your website has little value if no one can find it. Our design, content strategy and development is executed with the latest SEO best practices in mind so you're ranking more prominently for target search terms. We identify geo-targeted and industry-specific keyword phrases that help you rank more quickly. Once the website is launched, we drive not only organic traffic but paid, social, etc. We want your website to be a gateway to new clients.

A team of experts
A well-planned website requires a team of B2B marketing professionals— brand strategist, web designer, web developer, content strategist, copywriter and SEO expert—in order to reach its full potential. Bop Design employs a team of specialists on all B2B web design projects, creating an effective brand platform to attract and engage ideal prospective clients.

Url: https://www.bopdesign.com/services/web-design/

Professional B2B Web Development
A simple, easy-to-use backend is just as important as a well-designed user interface. We customize a WordPress content management system to fit your updating needs so a website continues to thrive as a living, breathing resource center for your business. As a Bop Design client, your final result is not only visually appealing, but performs optimally.
Why should I care about website development?
We're glad you asked. Web development is the backend programming of a website and a critical component to the future success of your website design. In short, the programming code must be clean to ensure that search engines can easily crawl the site and index it for targeted keywords—giving your website a fighting chance. We also stay current with the World Wide Web Consortium (W3C) standards—an international community that establishes website design and web development best practices.

Responsive Web Design & Development
A responsive web design is like developing three different websites for three platforms: desktop, tablet and smartphone. The Bop web development team specializes in responsive web design so that your company's website displays optimally across all devices.

Cross-Browser Testing
A Bop Design designed website performs effectively on all devices (mobile, tablet, desktop) and the most popular web browsers (Chrome, Internet Explorer, Firefox, etc.). This means that your website always puts its best foot forward with ideal prospective clients.

Stands the Test of Time
Bop Design's web development team creates websites that a B2B company can easily manage on their own using WordPress.

Url: https://www.bopdesign.com/services/web-design/web-development/

WordPress Web Design + Development
Does updating your homepage mean hours out of your day? Or worse, phone calls and new bills from your outsourced webmaster? We understand that the long-term success of a website ultimately depends on staff buy-in and participation. That's why we create custom backend content management systems that make it easier for your team to make updates and modify existing copy and images. This is all done utilizing WordPress, the most popular content management system (CMS).


Tired of wrestling your website?
At Bop Design, we believe a beautifully designed site needs to have an equally effective backend. We customize each WordPress website to perform to your specific B2B marketing needs—meaning reduced confusion, faster editing and money saved.

A website should serve as a living, breathing resource center—constantly being updated with information relevant to your target market. We establish custom tailored templates so "Add New Page" doesn't mean setting up your colors, fonts and styles all over again. Our development does the heavy lifting for you—creating a uniform "look and feel" across the site and allowing you to focus on what's most important: attracting clients.

With WordPress installed, a B2B company can keep content current without being tied to a developer or designer. Bop Design provides a custom WordPress website manual—helping clients manage content and engage their target audience on their own and allowing clients to control the future growth of their web presence.

Why WordPress?
Because 30% of websites on the Internet utilize WordPress, WordPress has the largest developer community. This means that tools and plugins have already been developed that easily integrate into your B2B website. We believe that an open source CMS like WordPress is a better option than a proprietary CMS. An open source CMS means that you do not need to rely on one agency or freelancer for website updates. WordPress allows your firm to operate unencumbered.

Url: https://www.bopdesign.com/services/web-design/wordpress/

Responsive B2B Website Design + Development
As mobile continue to increase, a B2B company cannot ignore their mobile visitors. Responsive design ensures that your firm is projecting its best image on all devices. Whether a prospective client is using a desktop, laptop, tablet or smartphone, it's important that a B2B website design responds to that specific device.
Optimal User Experience
As prospective clients browse on a variety of devices, having a website that utilizes responsive design ensures a website visitor fully understands your firm's capabilities. Additionally, responsive design positions your company as an innovative brand that cares about their customers' digital experience.

SEO Benefits
From a SEO standpoint, Google strongly recommends responsive design. This way Google can crawl one single website and index for all content rather than crawling multiple versions of your site. That means improved search ranking and increased traffic to your B2B website.

Url: https://www.bopdesign.com/services/web-design/responsive-design/

Opening Hours
Monday: 09:00 to 18:00
Tuesday: 09:00 to 18:00
Wednesday: 09:00 to 18:00
Thursday: 09:00 to 18:00
Friday: 09:00 to 18:00
Saturday: Closed
Sunday: Closed

Images from Bop Design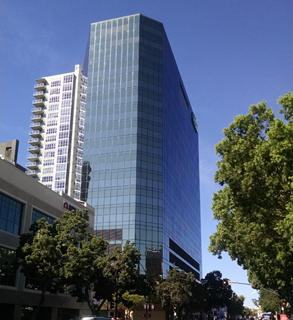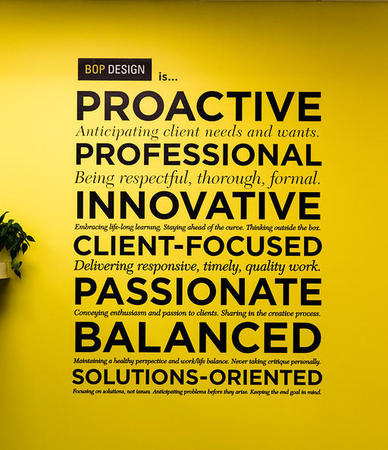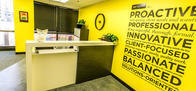 Videos from Bop Design
More information
Bop Design was established in 2007
Specialities: Internet Marketing, Web Design, Graphic Design, Logo Design, Print Design, Brochure Design, SEO, Web Development, Copywriting, Email Marketing, Digital Marketing
Languages spoken: English
Services include: Content Marketing, Social Media, Copywriting, Email Marketing, Blog Content, SEO, Branding, Logo Design, Branding & Marketing Materials, Web Design, Web Development, WordPress Web Design, Responsive Web Design

Payment options accepted by Bop Design
American Express
Check
MasterCard
Visa
Link to this page
If you would like to make a link to this page from your own website, simply copy and paste the code below into any page of your site.