Water Damage Restoration : Kansas City
Water Damage Restoration
Water Damage Restoration in Kansas City, Missouri
7839 Main St,
Suite 201,
Kansas City,
Missouri,
64114

6915 NW 77th Ter,
Kansas City,
Missouri,
64152

510 E 135th St,
Kansas City,
Missouri,
64145

Kansas City,
MO,
64113

Call now for 24/7 Emergency Restoration Service!

406 W 34th St,
#410,
Kansas City,
MO,
64111
Bios

Products and Services
Our Crew SERVPRO of Kansas City Midtown
Terri K.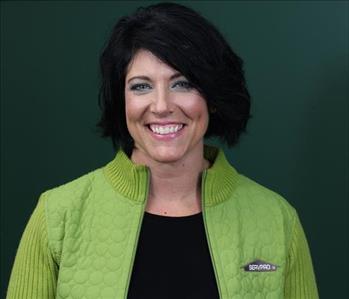 Terri has been with SERVPRO of Olathe/ Lenexa since December 2016, as the Office Manager. She leads our Administrative staff and assist the company in moving forward with a united team to do what we do best......"help those in their time of need". And to provide leadership, knowledge, training and supporting the staff to keep up with industry trends. Terri loves the people, the fast pace, and always evolving environment. "I love being a light of hope during a time when people are overwhelmed with the disaster that has impacted their lives. She enjoys being active, hiking, crossfit, boating, skiing, anything with the water and going sight seeing. Terri also enjoys listening to live music (outdoor venues are her favorite), reading a book or watching a good movie.

Ken L.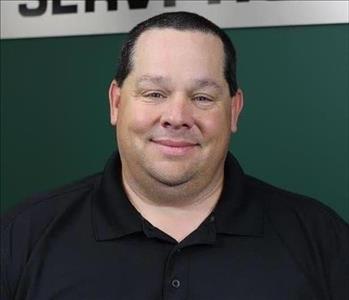 Ken has been a Commercial Loss Manager with SERVPRO of Olathe/Lenexa for four and a half years. Ken markets to commercial clients and manages new projects as they are received. This includes being a first responder to the job site. He manages the crews daily production, monitors progress and quality and communicates with all customers to ensure customer satisfaction at the completion of the job. Ken's favorite thing about his job is helping business owners, Property managers and tenants get back to business as fast as possible. In Ken's free time he likes to relax and spend time with his friends and family.

Mike H.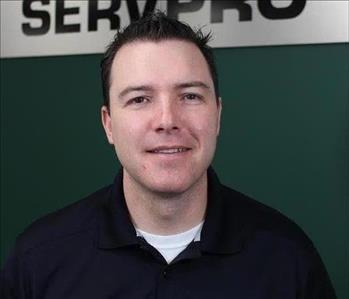 Mike has been with SERVPRO of Olathe/Lenexa for 10 years as an Operations Manager. What he enjoys most about his job is building relationships with his co-workers and watching them reach their full potential. In his free time he like to be outdoors with his wife and children.

Michael T.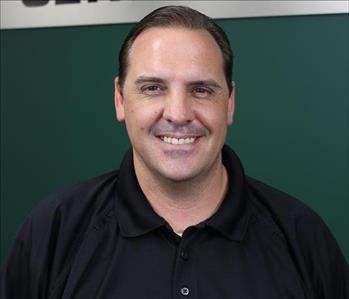 Michael has been with SERVPRO of Olathe/Lenexa for a year and a half as a Project Manager. He oversee's fire, water, biohazard and light commercial losses. Michael enjoys walking into a home or business when they have had a disaster and they take control and make it look "Like it never even happened". Michael also loves spending time with his family.

Matthew M.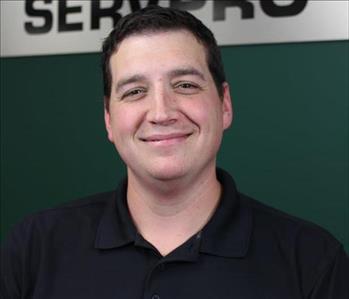 Matthew has been a Project Manager for SERVPRO of Olathe/Lenexa for six and a half years. He specializes in residential water damages and mold remediation. He enjoys the people and customers he works with. Matthew is married and has four children. He enjoys fishing and doing art with his daughters.

SERVPRO of Kansas City Midtown Services
Water Damage Repair and Restoration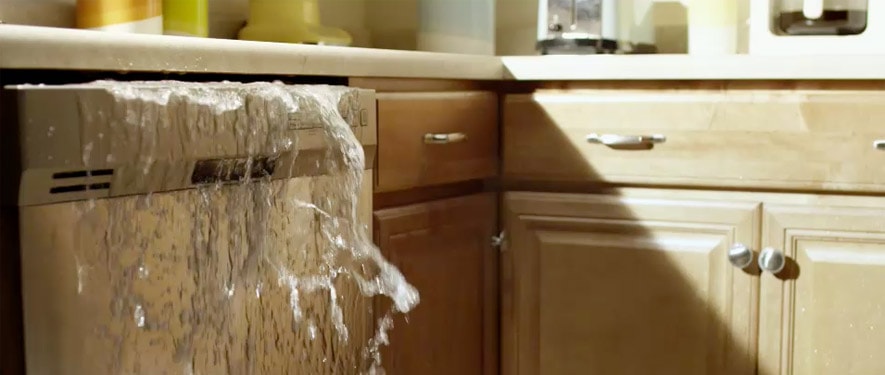 After a water loss, our SERVPRO of Kansas City Midtown has the best team and equipment to properly handle any size loss in Kansas City. Our team is certified and trained to make the water restoration process quick and easy. Our team understands that disasters never strike at a convenient time, that is why our team is always ready to respond 24/7. After a water loss, it is crucial to get a restoration team on site and working as quickly as possible to prevent secondary damage and mold growth. Our SERVPRO team's first priority is to assess and get all of the water out of the property and place the proper amount of drying equipment. Our team will then monitor the drying equipment to make sure the property gets dry from start to finish.

Url: https://www.servprokansascitymidtownks.com/water-damage-restoration

Fire Damage Repair and Restoration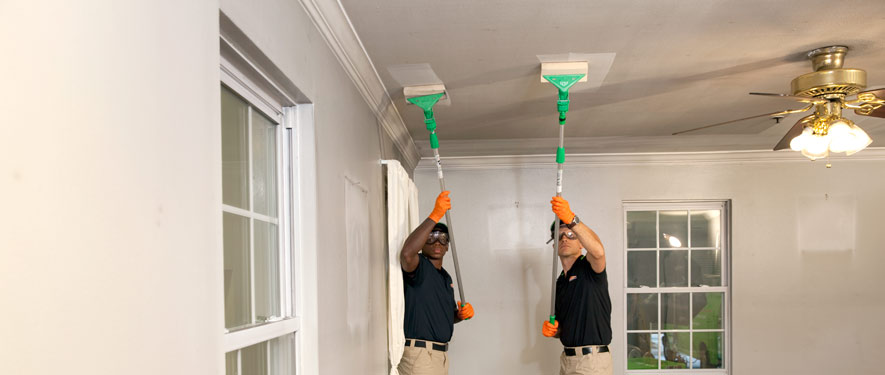 SERVPRO of Kansas City Midtown understands the feeling of stress that comes with experiencing a fire in your Kansas City home. That is why our team is Here to Help you from start to finish. Whether it is cleaning your home, taking care of your belongings, you can trust us to be in good hands.

Our team is ready to quickly respond and start assessing the damages left behind after a fire. After a fire, you'll likely experience fire, smoke, and soot damage, as well as water damage from firefighting efforts. Once the walkthrough has been completed, our SERVPRO team will begin to save all that can be saved. We have a team that will inventory salvageable and non salvageable items for your records.

Our SERVPRO team is always here to help whenever you need us!

Url: https://www.servprokansascitymidtownks.com/fire-smoke-damage-restoration

Mold Remediation and Restoration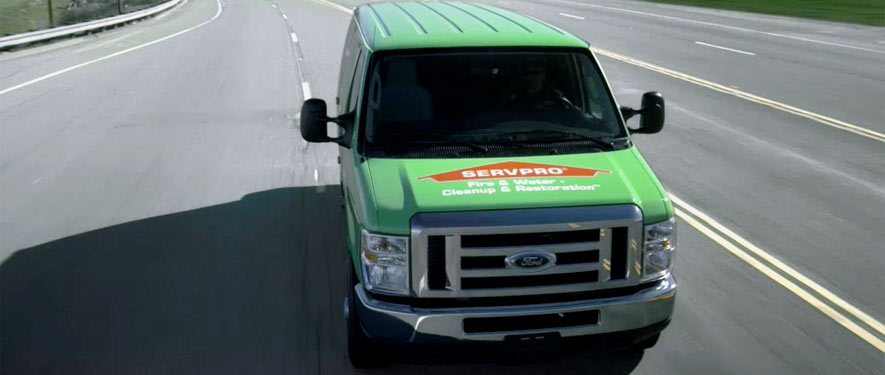 Mold can begin to form very easily, in many cases all it takes is a small water leak or even just excess humidity. Mold spreads very quickly and can start spreading through your Kansas City home in as little as 48 hours. Mold can produce irritants and allergens that have the potential to cause many negative health effects to you and your family. If you suspect mold to be growing in your home or business, give our SERVPRO of Kansas City Midtown team a call. Our team can inspect and assess your property and use our specialized training, equipment, and expertise to remediate your mold infestation.

If you have any questions, give us a call at (816) 895-8890.

Url: https://www.servprokansascitymidtownks.com/mold-remediation

Storm Damage Cleanup and Restoration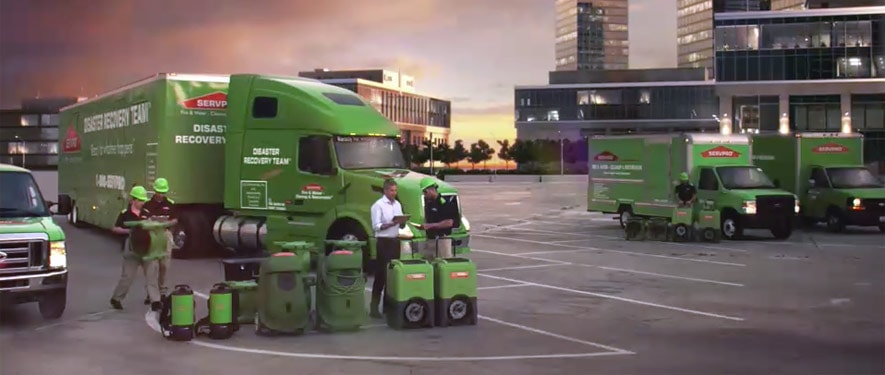 Storms don't wait for normal business hours, and neither does SERVPRO of Kansas City/Midtown. When a storm causes damage on your Kansas City property, a fast response is crucial to flooding and storm damage. Not only does a quick response reduce secondary damage and restoration costs, but it allows us to get your home back to normal quickly. SERVPRO of Kansas City/Midtown has experience and specializes in restoring homes affected by storms and flooding damage. We can respond immediately with highly trained technicians who employ specialized equipment and techniques to restore your home or business back to pre-storm conditions.

Url: https://www.servprokansascitymidtownks.com/storm-flooding-restoration

Commercial Services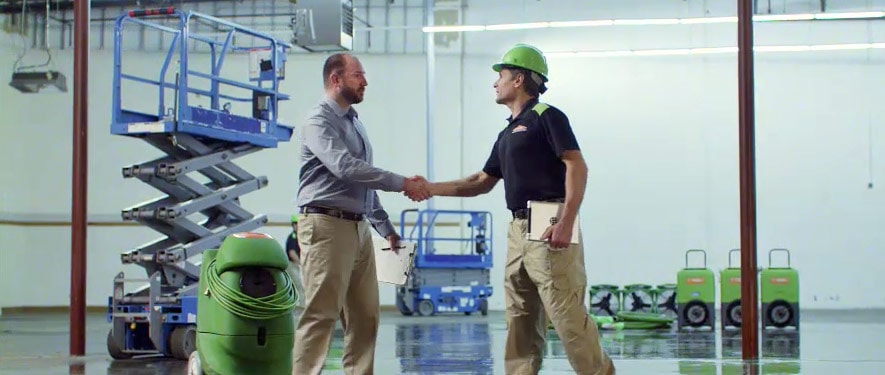 Cleaning and restoring your Kansas City commercial properties requires a unique blend of training, experience, and equipment. SERVPRO of Kansas City Midtown has the best team and equipment to properly handle any size loss. When you experience such a loss, it is important that you act immediately and call the specialists at SERVPRO of Kansas City Midtown. Our team can minimize the disruption to your clients while delivering superior restoration results. Whether you need professional cleaning to make your business shine, or emergency water restoration services, SERVPRO of Kansas City Midtown has the training and expertise to help make your commercial damage situation "Like it never even happened."

Url: https://www.servprokansascitymidtownks.com/commercial-restoration-cleaning


24/7 Fire and Water Emergency Service. Call Us Now

1249 Burlington St North,
Kansas City,
Missouri,
64116