Software Developers : Tyler
Software Developers
Software Developers in Tyler, Texas
Tyler,
TX,
75709
Bios

Products and Services
About
Meet The TEXT2DRIVE Leadership
Gregg Owen is leading the most exciting and innovative two-way text communication platform team in the United States with TEXT2DRIVE. A hands-on executive, Owen's creative vision is revolutionizing the way auto dealers interact with and profit from their customers.
Gregg Owen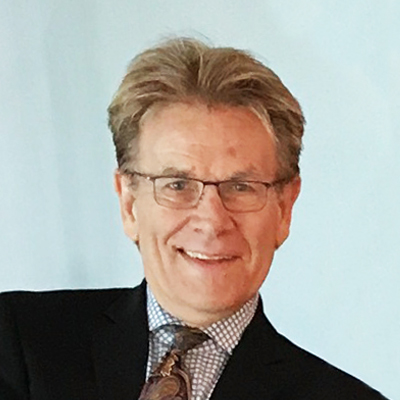 What does the CEO of the most successful two-way text communication platform in the United States have in common with a former Cook County Chief of Gang Prosecutions, an accomplished songwriter and keyboard player and member of The American Breed, the owner of several auto magazines, and a 2-year old boy whose grandfather paid with Hershey Bars to help hustle bar patrons? One man, Gregg Owen, CEO and founder of TEXT2DRIVETM is all of these people.

These diverse experiences may seem unlikely, but through the lens of time, Gregg Owen sees that each chapter of his life has set him up perfectly for a technology career serving the auto industry. This self-made man has found success in every goal he has set out to achieve through hard work, dogged determination, trusting his instincts, and a never-quit attitude that silences the naysayers and inspires those around him. Owen is on a mission to give people hope that you can accomplish anything if you "believe".

Owen taught himself to play the keyboard and went on to join several successful bands, including The American Breed in 1969. This launched him into a career in music that spanned two decades. At a time when the counter culture of sex, drugs and rock and roll ruled supreme, Gregg's distrust of the music industry led him down an unusual path for a musician. While touring on the road in the 70's, he put himself through law school in an effort to protect his band from a cutthroat business. It was this fortuitous decision that became a springboard to his next career.

Gregg retired his keyboard, cut his long hair, bought a suit from JCPenney, and joined the ranks of the Cook County State's Attorney's Office. Once again, his hard work, integrity and persistence paid off when he was appointed by Richard M. Daley, the then State's Attorney for Cook County, to combat the spread of street gang violence in Chicago. He worked closely with the U.S. Attorney's Office and the Attorney General in Washington D.C. where he gained knowledge of the FCC and the TCPA. Owen's job, while high profile, was equally dangerous. The success of the Gang Prosecutions Unit brought threats leveled both at Owen and his family. For a short time, Owen entered the world of criminal defense, but was never at ease defending criminals.

Prompted by his brother, Jay Owen, Gregg left his law practice and characteristically shed one career for another. Together they created a new type of auto advertising magazine. Eventually, Owen went on to run six profitable magazines including Autofocus Chicago and Autoplus, which he launched with his son Gregg C. He is currently co-owner of AutoGuide Colorado.

Now, Gregg Owen is leading the most exciting and innovative two-way text communication platform team in the United States with TEXT2DRIVETM. A hands-on executive, Owen's creative vision is revolutionizing the way auto dealers interact with and profit from their customers. His skills as a planner, negotiator, designer, and editor guide his development, sales and marketing departments. His valuable experience in law and deep understanding of the FCC and TCPA are the foundation for every decision used to develop the TEXT2DRIVETM platform.

TEXT2DRIVETM is now the talk of the auto industry. With legally compliant features like Automated Messaging, Interactivity, Mobility, Speed CheckOutTM mobile bill payment, the OPT-INalTM Marketing Kiosk, and a simple and easy to use interface, dealers and OEMs across the country are becoming believers in this tool at break-neck speed, and have come to trust and rely on TEXT2DRIVETM every day.
Url: https://text2drive.com/about/

Features
TRUE AUTOMATION
Communicate with customers at every stage of their lifecycle, at the right time and in the right way. True automation improves communication with customers while freeing up your staff's time to focus on the task at hand – increasing service and sales revenue and strengthening customer retention.
Put Your Customer Communication On Cruise Control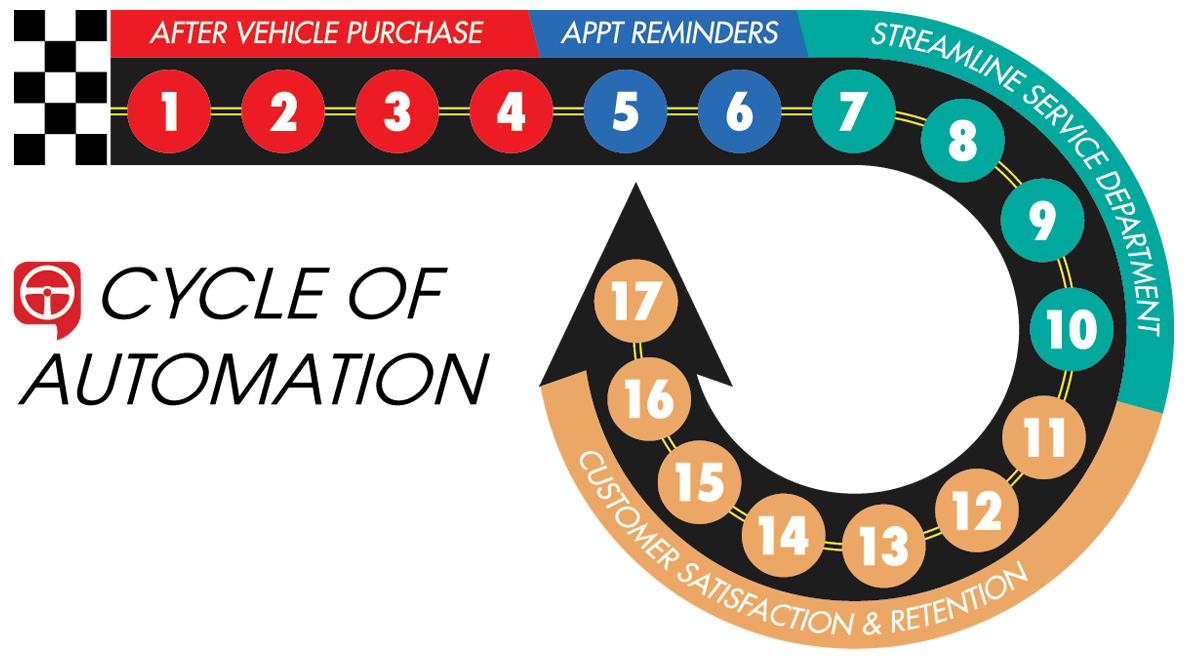 TEXT2DRIVE is fully automated. It deploys about 20 unique, completely automated messages to keep your customers engaged and happy. Our software pulls information from your dealership's integrated systems and is initialized by your customers' actions.

Url: https://text2drive.com/features-overview/automation/

MOBILITY
Your staff must be able to move about the dealership freely in order to perform at their best. The TEXT2DRIVE mobile app was designed to give them everything they need to do their job from anywhere in the dealership. Features include the ability to access vehicle information in several different ways, capabilities to view and share all media associated with a repair order and the ability to take photos or a video up to 3 minutes in length.
Reach Customers When You Want, Wherever You Are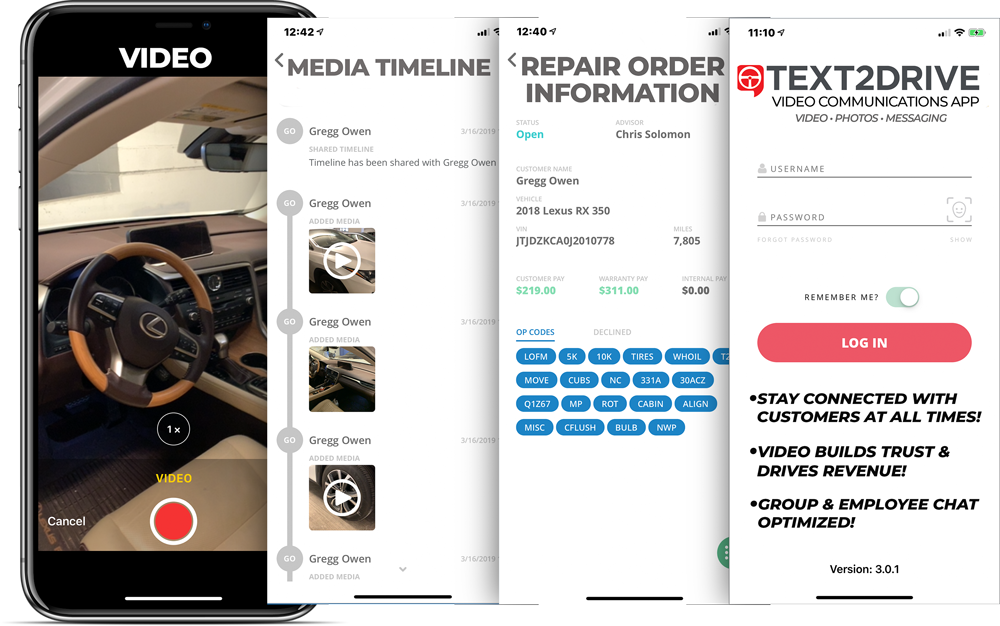 TEXT2DRIVE is the single mobile app that empowers your service and sales departments to communicate securely and more effectively with customers and with each other. Furthermore, the newly remastered user-friendly mobile app allows your associates to interact with customers in a legally compliant manner via text message, a form of communication the majority of people prefer today.

It also gives everyone the freedom to move around your auto dealership versus being chained to their desk.

Url: https://text2drive.com/features-overview/mobility/

VIDEO COMMUNICATIONS
Imagine a way to build trust, speed up approvals and sell more cars even when customers are offsite. With our mobile video app, you can do all this and more. Using video, service technicians can record and send videos in which they point out recommended repairs and salespeople can create and send videos of the exterior and interior of vehicles for sale.
$125/RO CUSTOMER PAY INCREASE When Video Is Sent Compared To When It's Not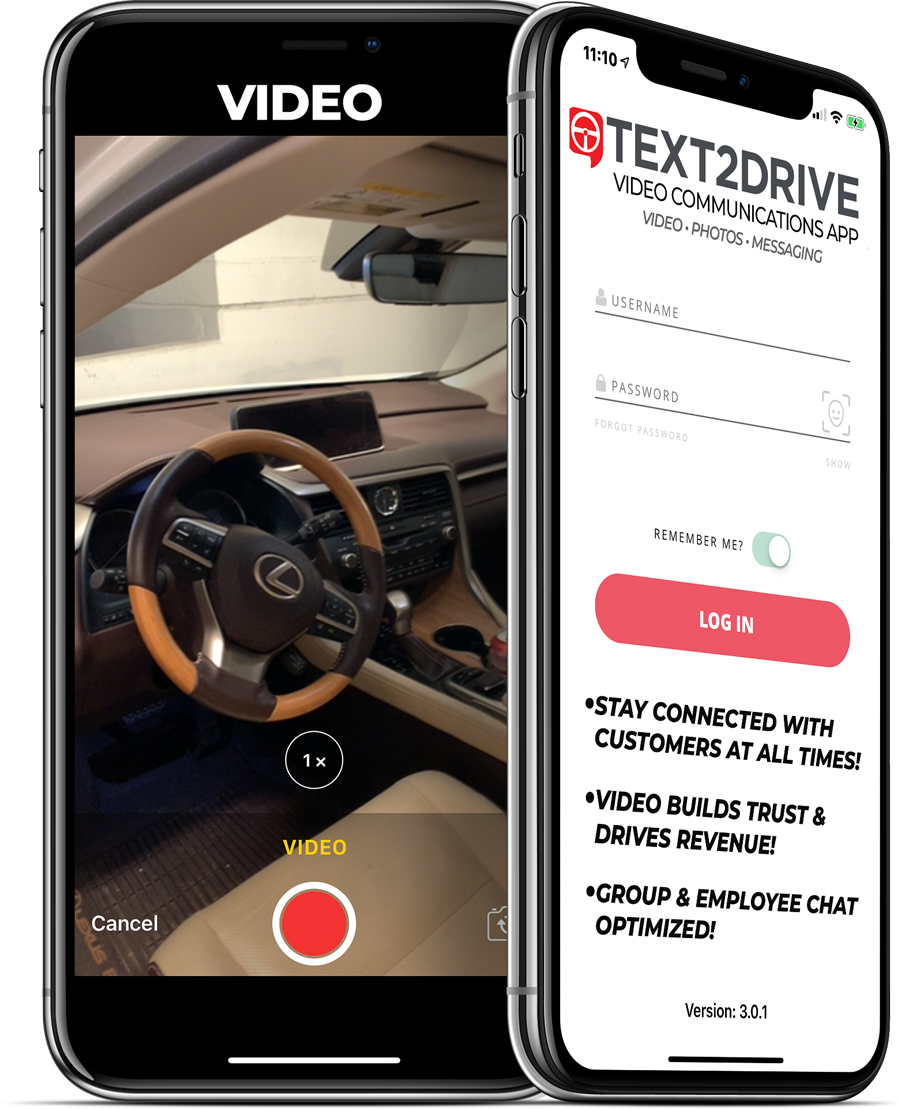 Do you want your dealership to run more smoothly and become more profitable? The TEXT2DRIVE App can help you achieve both goals. Give your associates from service to sales the freedom to work with customers from anywhere in the dealership.

Tap into valuable data; all text communications (videos, photos & SMS) are recorded and stored within the CRM software and are easily accessible. You never have to worry about an employee leaving and losing the data again because the information is never actually on a personal device.

Url: https://text2drive.com/features-overview/video-communications/

VIDEO WALKAROUND
Service technicians can record a video of the exterior of every vehicle that enters your service department prior to working on it. These videos provide concrete proof against false claims of damage customers may try to make. Videos are permanently stored in the TEXT2DRIVE CRM software for easy reference anytime in the future.
Protect Your Service Department From False Claims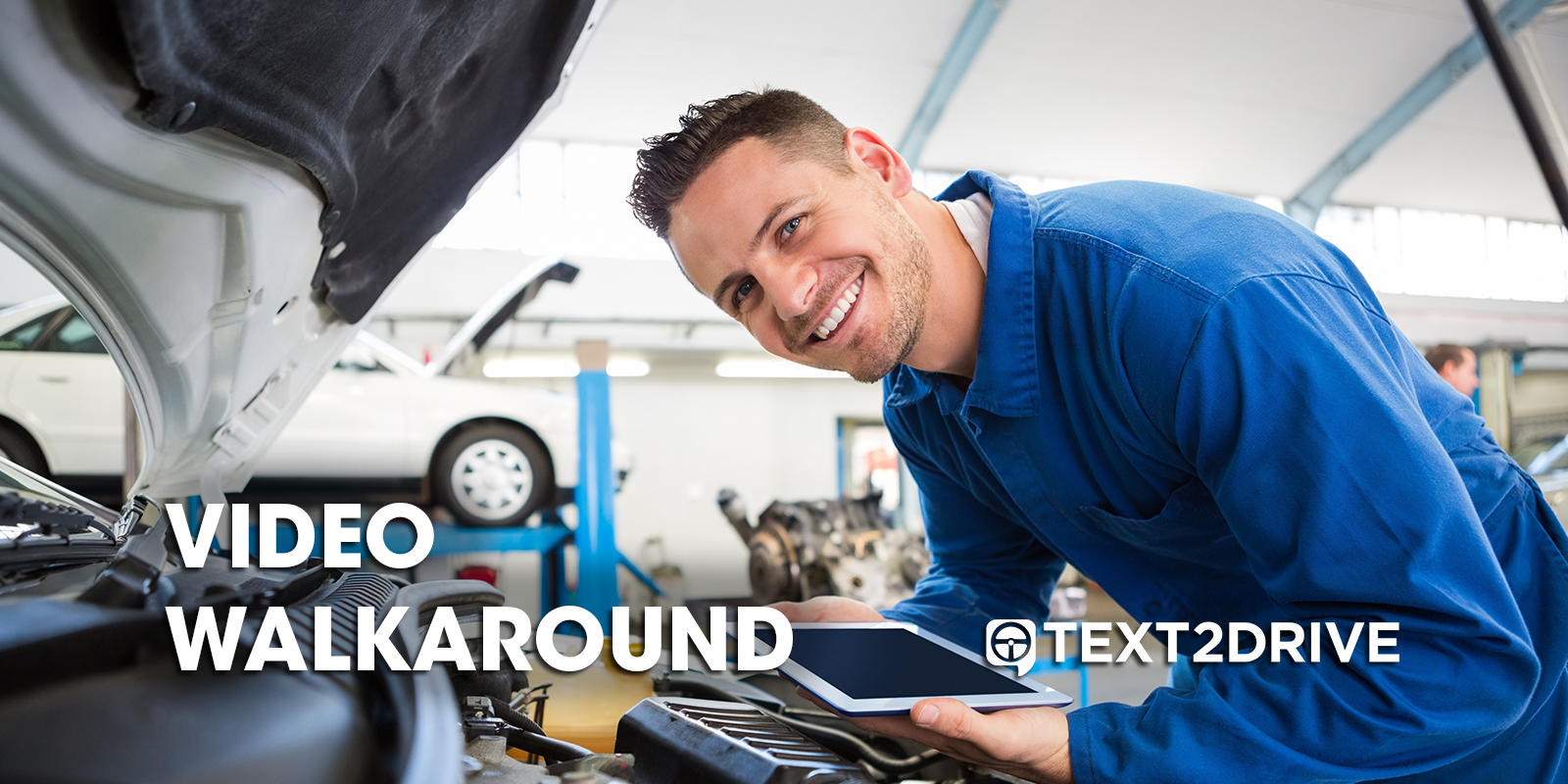 If a customer claims that your service staff damaged the exterior of their vehicle, you need evidence to prove otherwise – to protect your service department and maintain goodwill with the customer. The video communications walkaround feature from TEXT2DRIVE gives you solid, concrete evidence that cannot be disputed.

Url: https://text2drive.com/features-overview/video-walkaround/

INTERACT
Leverage profit-driven interactive web content to spark engagement with customers and give them access to your staff and special offers wherever and whenever they want. They can connect directly with your employees, get coupons sent to their phone, chat live with your staff, easily schedule appointments and get information about a vehicle delivered to their phone.
Unlock Your Website's Potential To Accelerate Profitability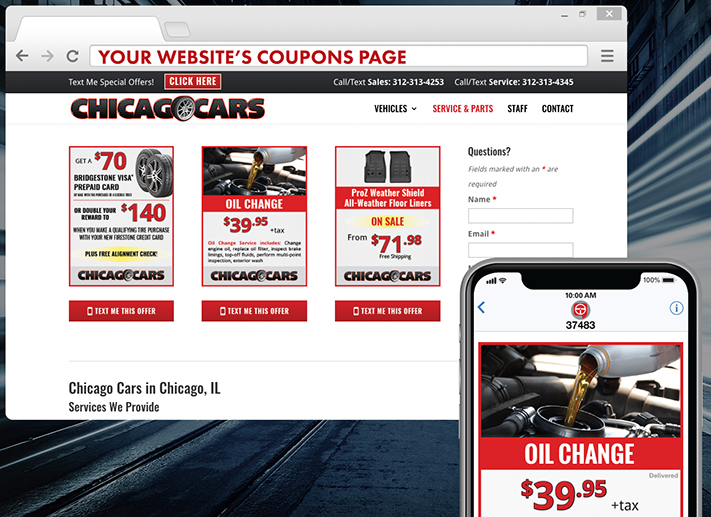 ENGAGES CUSTOMERS | REAL-TIME ALERTS | DATA ACCESSIBILITY & REPORTING

Powerful Customer-to-Dealer INTERACT Website Features:
TEXTconnect
TEXTcoupons
TEXTvehicle
LIVEchat
TEXT4appointment
TEXTmarketing
TEXTme

Smart businesses understand the need for dynamic websites with relevant and engaging content to attract customers. TEXT2DRIVE provides the auto industry and dealers with the most exciting and profit-driven INTERACT website features ever displayed. Each of our dynamic web text features adapts to any device or platform.

Url: https://text2drive.com/features-overview/interact/

HANDS-FREE SAFETY RECALL NOTICES
Take advantage of the significant revenue generated by safety recalls, especially since they don't cost customers anything. You set your recall preferences and frequency. That's it, we will do the rest including gathering the data from your dealer's database, cross-referencing your customers with open safety recalls, and reporting it all in detail.
Text Recall Notices To Your Customers In Seconds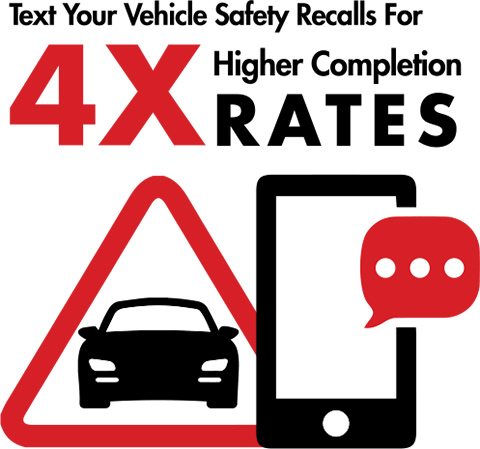 Ensure They Are Driving Safely

Safety recalls are serious and need to be addressed immediately! No communications mode will deliver safety recalls to your customers faster and more effectively than text messaging.

Allow TEXT2DRIVE to do all the work on your behalf. Your customers will appreciate your concern for their safety.

Url: https://text2drive.com/features-overview/recall-notices/

SPEED CHECKOUT WITH FRAUDPROTECT
Expedite and streamline your checkout process, eliminate long lines and give customers the convenience of viewing and paying their invoice on their mobile device. They can also safely and securely sign for payments using our e-signature feature. You get it all from our mobile bill payment solution that's protected from the 3 types of fraud dealers face.
Move Into The Express Lane With A Secure Mobile Bill Payment Solution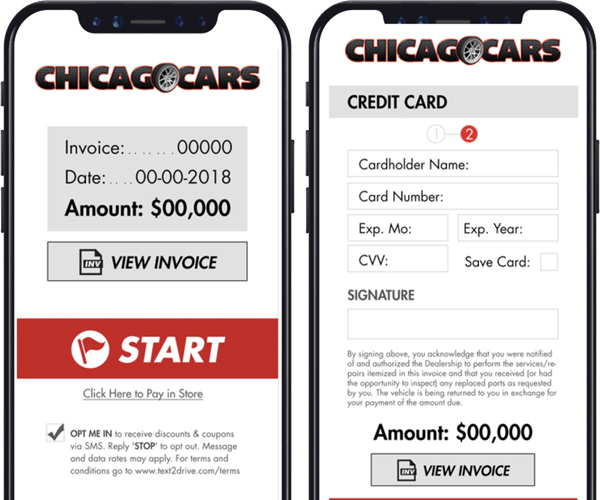 Consumers today expect and appreciate the convenience of a secure mobile bill payment. TEXT2DRIVE brings you the best text message payment system on the market. Speed CheckOut Mobile Bill Payment moves your auto dealership into the express lane by streamlining the payment cycle from start to finish via automated text messaging. Our simple and intuitive software interface works seamlessly with your DMS. How can you afford not to use Speed CheckOut Mobile text to pay service in your auto dealership?

Url: https://text2drive.com/features-overview/speedcheck-mobile-pay/

VEHICLE HEALTH REPORT (VHR)
Your dealership will receive a notification every time a service light is triggered on a customer's vehicle. Your staff can simply access Mopar's On-Demand Platform by selecting T2D CONNECT and alert the customer of the issue by automatically opening a 2-way text communication with them. This will show customers that you care about their safety and will give them a reason to bring their vehicle in for service.
Ask Customers If They Need Assistance When Their Service Light Is Triggered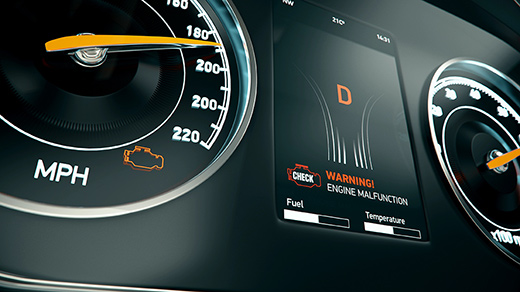 T2D CONNECT is the text messaging 'vehicle' that delivers Vehicle Health Report (VHR) information directly to customers' cell phones.

All T2D CONNECT VHR text messages are 'two-way' and open the door to improved customer satisfaction and retention. Customers are elated to be provided with a quick and easy way to communicate with their dealer regarding any issue involving their vehicle.

Dealers simply access Mopar's On Demand Platform and select T2D CONNECT. When a dealer's customer has a Vehicle Health Report notification that is ready, it will be sent automatically. In seconds, customers will be notified via text and asked if they need assistance with the reported vehicle's health issue?

Service Lights Enrolled In The Vehicle Health Report Program:
Malfunction Indicator
Anti-lock Brake System
Brake Warning
Charging System
Electronic Throttle Control
Airbag Warning
Engine Temperature Warning
Transmission Temperature Warning
Tire Pressure Monitoring System
Gas Cap Indicator
Oil Change Due
Water in Fuel Warning
Diesel Particulate
Diesel Exhaust
Blind Spot
Hot Oil

Url: https://text2drive.com/features-overview/textconnect-vehicle-health-report/

VOICE COMMUNICATIONS
Protect your staff's personal information, empower them to make calls faster and create a permanent record of all inbound and outbound calls for future reference. Voice communications through TEXT2DRIVE are efficient, secure, fast and easy to execute.
Click-To-Call And Voice Recording Solutions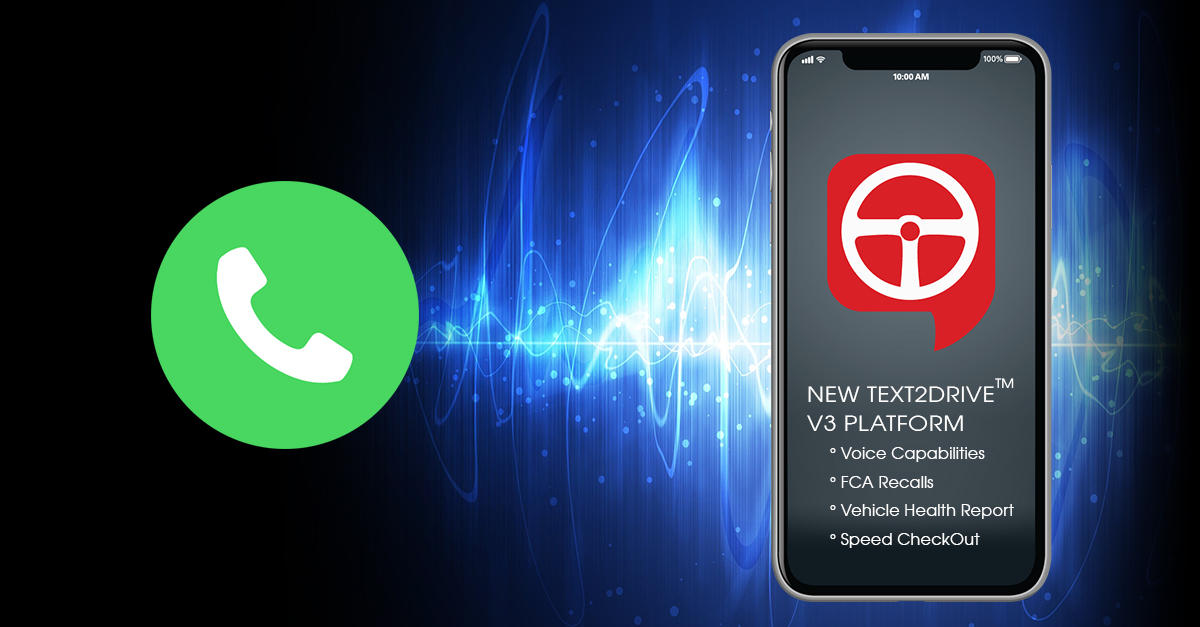 Click-to-Call Straight Out of TEXT2DRIVE

Auto Dealerships now have the ability to make voice calls from within our TEXT2DRIVE software. All calls are recorded and saved for training and verification purposes. Employees simply click on the customer's phone number and a voice communication is established. Just click on "CALL PHONE" from the "ACTIONS" menu. TEXT2DRIVE will first call your cell phone, then call your customers phone.

Protects You from Sharing Personal Information
FASTER Than Dialing
Calls Are Recorded & Stored for Later Reference

Url: https://text2drive.com/features-overview/voice-capabilities/

KEYWORDS
Create any keyword campaign you desire to entice customers to your dealership. When they text the "keyword" to a number, they will receive something in return. Examples include special offers from your VIP club, pictures and videos of vehicles for sale or direct them to a landing page on your website. You can post the keyword campaign anywhere you prefer, from a vehicle sticker on your dealership floor to a billboard on the side of the highway.
Send Customized Sales And Service Keyword Campaigns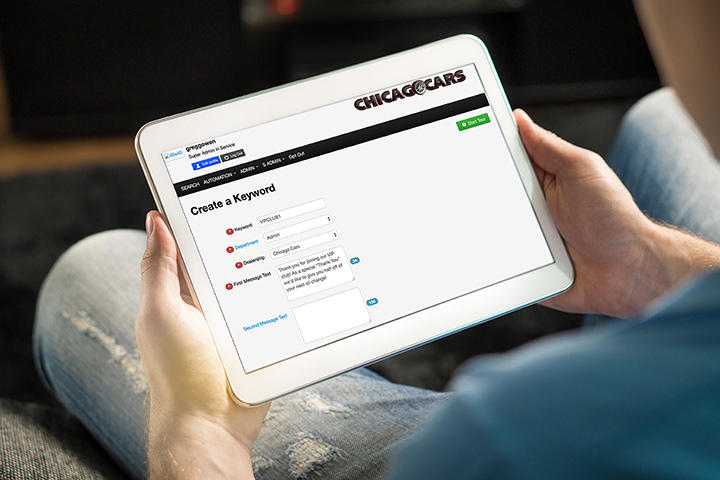 The SMS keyword feature is ideal for motivating customers to redeem coupons. Pre-existing templates make it easy for your dealership to customize and personalize any campaign. Even the least tech-savvy employee can enter information about a promotion.

You can create any keyword you desire and each keyword can be set up for a different purpose – from an oil change promotion to information about a car for sale. For example, when customers subscribe to your marketing text messages, they receive a message thanking them and letting them know they can opt-out at any time using a certain keyword.

Url: https://text2drive.com/features-overview/sales-service-keyword-campaigns/

ACCELERATE YOUR VEHICLE SALES
Capitalizing on leads is difficult if you do not give them an easy, effective way to communicate with you. TEXT2DRIVE does just that by sending shoppers information about vehicles via text message. Additionally, the sales-to-service mining tool sends an alert to sales managers about pre-owned vehicles for buy-back campaigns.
We Connect Your Sales Department With Highly Engaged Leads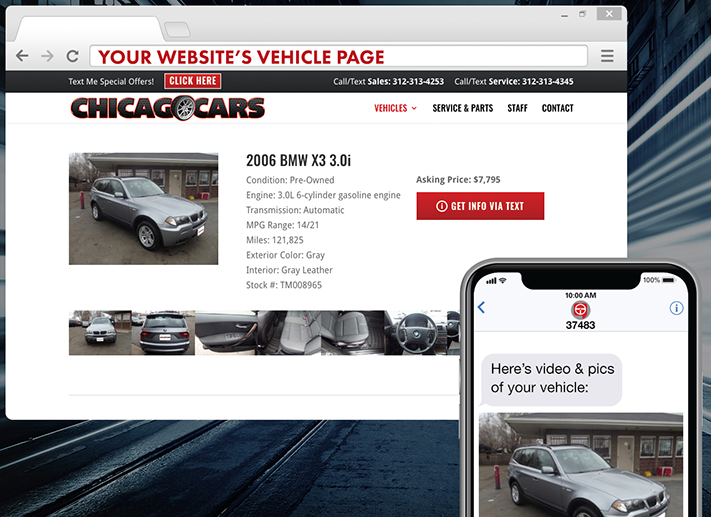 Lead Generation | INTERACT Customer-To-Dealer Text Widgets For Your Website | Service-To-Sales Vehicle Acquisition | Sales, BDC & e-Marketing Department Functionality | Powerful Lifecycle Automation, Personalized SMS Templates & Interface For Your Sales Department | Video Tours

Url: https://text2drive.com/features-overview/drive-sales/

PARTS OBSOLESCENCE
Parts obsolescence sneaks up with a few overlooked parts due to incorrect orders, appointment no-shows or returns. The next thing you know, you are looking at your service department balance sheet wondering what in the world caused a decline in your revenue. Stay ahead of this problem by using our parts interface to keep an updated record, send templated and customizable text reminders, and keep the lines of communication open.
Do Away With Revenue Leakage From Unused Parts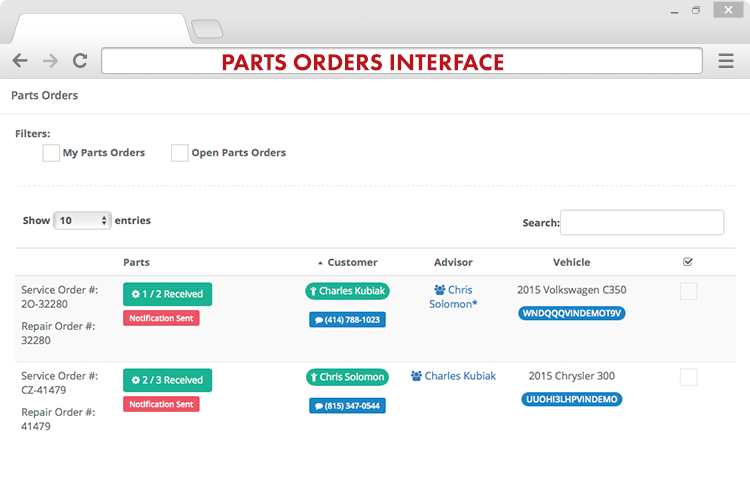 Parts obsolescence is a seemingly minor, silent problem that can grow in size and impact quickly. It starts with a few overlooked parts due to incorrect orders, appointment no-shows or returns. The next thing you know, you are looking at your service department balance sheet wondering what in the world caused a decline in your revenue.

While parts obsolescence can seem like an uncontrollable force, eliminating it is really just a matter of communication and organization management. Through the TEXT2DRIVE parts interface, keep an updated record of special order parts, that you can send reminders and open the lines of communication. This strategy will ensure that your customers pick up their special order parts.

Url: https://text2drive.com/features-overview/parts-obsolescence/

GROUP & EMPLOYEE CHAT
Crystal clear communication among your employees allows them to deliver better customer service and create more opportunities to increase revenue. Our group chat feature allows staff members to set up chat rooms and conduct group chats with a single employee, an entire department, across departments and even the entire dealership.
Repair Broken Lines Of Communication To Improve Customer Satisfaction & Revenue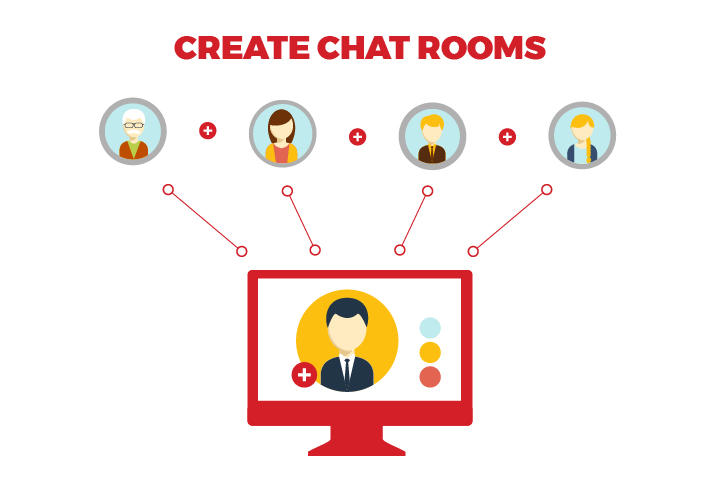 The group chat feature from TEXT2DRIVE allows you to create chat rooms to communicate with a team of employees or individual staff members. Chat room can be customized according to your communication needs at that time.

The group chat app eliminates the need to use external messengers such as Slack and Instant Messenger, as well as personal lines – keeping all communications in the TEXT2DRIVE software for easy access. TEXT2DRIVE archives and saves all chats to provide watertight security. Management can review and monitor employee chats at any time, making it possible to hold employees accountable.

Url: https://text2drive.com/features-overview/group-employee-chat/

SIMPLICITY
TEXT2DRIVE is the most robust text messaging communication platform on the market and it was designed to serve the unique needs of auto dealerships and their customers. With its extremely simple interface, it practically eliminates any learning curve making it easy for all ages and tech-savviness levels.
Take The Easy Route To Connect With Your Customers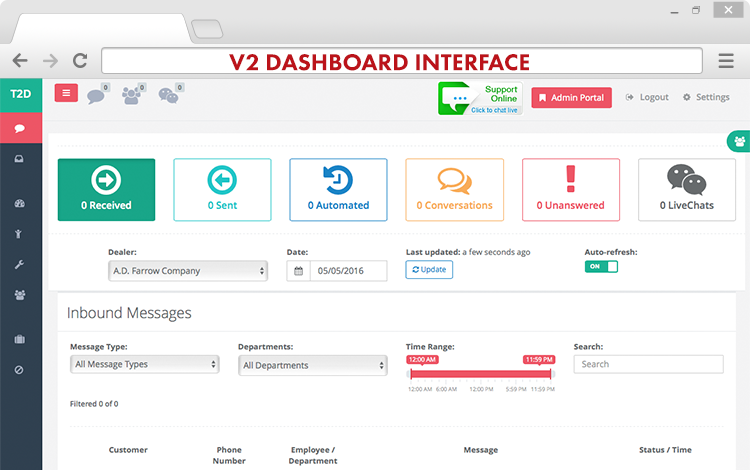 The best technology is only as good as the ability of its users to employ it. That's why every TEXT2DRIVE feature is designed with simplicity in mind. We make it easy for you to quickly, efficiently and effectively communicate with customers.

There is no text messaging platform that is easier and as robust as TEXT2DRIVE. Text messaging software created & designed for auto dealerships. Our focus is exactly where you need it…on your customers and staff. Proudly made in the USA.

Url: https://text2drive.com/features-overview/simplicity/

LEGAL COMPLIANCE
Compliance with Federal laws regarding business-to-consumer text messaging is an absolute necessity. TEXT2DRIVE is led and co-founded by an experienced trial attorney with extensive knowledge of both TCPA and FCC regulations, protecting personal information and the double opt-in.
Rest Easy With Legal Peace Of Mind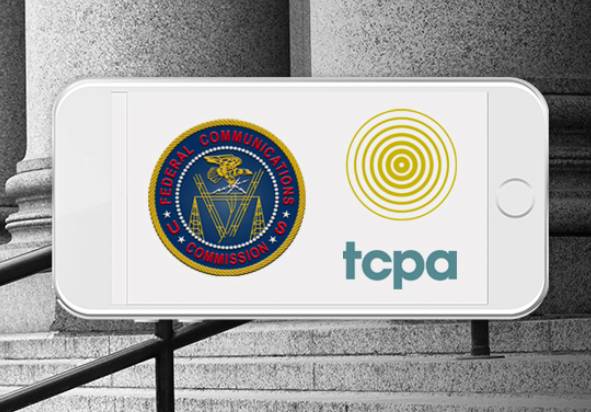 Understanding the Business-to-Consumer Text Messaging Laws | Maintain TCPA & FCC Legal Compliance | Double Opt-Ins... How to Legally Text Market Customers

Url: https://text2drive.com/features-overview/legal-compliance/

REPORTING & ANALYTICS
Leverage Your Data to Drive Performance Further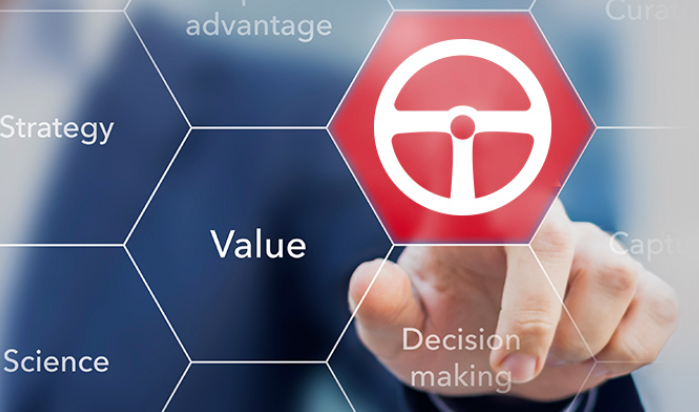 Reporting is a valuable element of the TEXT2DRIVE platform. All inbound and outbound text messaging is recorded and securely archived forever within TEXT2DRIVE. Conversations with customers, internal employee communications, usage reports, customer opt-in and opt-out data, opcode/service reminder success rates, and numerous other reports can be accessed at any time. This capability allows you to hold employees accountable and make improvements that increase profits and lay the foundation for long-term success.

Url: https://text2drive.com/features-overview/


Request An Interactive Demo