Adept Construction
Adept Construction
---
Business details
Adept Construction
27W225 79th Street
Naperville
IL
60565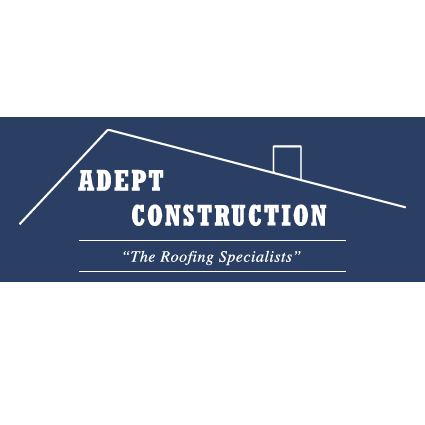 Schedule Your Free Estimate Today!
About Adept Construction
For residential and commercial roof installation in the Naperville area, you'll love working with Adept Construction. We're proud to offer professional roofing services for homes and businesses in Naperville, Villa Park, Downers Grove and the surrounding areas. Since 1997, we've worked hard installing several styles of roofs to meet the demands of all of our clients. You'll be able to find the perfect roofing style for your home or business, whether you need a flat roof, asphalt shingles or any other type of material. As leaders in the roofing industry, we can provide you with the best solution for your home or business.

Depending on the look, the level of durability and the ease of maintenance you're looking for, there's a specific type of roofing material that's ideal for your needs. Whether you know what kind of roofing material you want or you need help deciding, Adept Construction is ready to get to work. We'll walk you through the entire process of choosing the best roofing product, and our professional roofing contractors will get the installation done right.
Categories: roofing consultants
Our Services
Siding
Vinyl Siding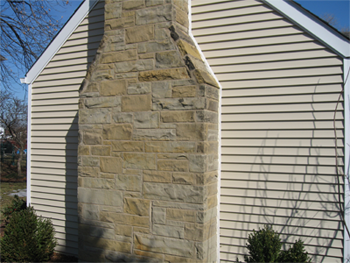 About Vinyl Siding

Today, vinyl siding is the number one choice for exterior cladding across the United States and Canada. In fact, U.S. Census Bureau statistics show twice as many homeowners side their homes with vinyl than with any other material. Vinyl siding is available in a broad palette of colors, profiles and architectural trims to assist architects, builders and homeowners in customizing their new construction and renovation designs. Vinyl siding can also complement historical restoration projects.

Vinyl siding is the exterior cladding that demands the least amount of time and money to maintain. Today's vinyl siding offers all of the appeal of wood siding without the maintenance worries, rotting, splitting or insect damage. And, vinyl siding never needs to be painted!

Easy to Clean

Vinyl siding can be cleaned very easily and made to look brand new for many years after installation. With a soft cloth or soft-bristled brush, some mild soap and a garden hose, cleaning vinyl siding is a low-cost and time-saving alternative to brick, fiber cement siding, wood siding and stucco. In comparison, bricks require tuck-pointing (or replacement of mortar); fiber cement siding requires periodic painting and caulking; wood siding requires more frequent painting and staining; stucco requires painting and sealing.


Beauty. Durability. Sustainability.

Beauty, durability and sustainability are all attributes of vinyl siding that have driven its success and homeowner appreciation over the last several years. The greatest value homeowners see in vinyl siding is that it requires minimal maintenance.

While we understand that making renovations to the exterior of your home isn't something you do everyday, and it can be a rather difficult choice to make, at Adept Construction, we strive to make this process as painless as possible. We are here to serve your needs and give your home the value it deserves. Siding is more than just a color, and it's about more than just giving your home the curb appeal you desire.

Adept Construction, Inc. installs a variety of vinyl siding options. Selecting the siding that's right for your home and choosing from among the many choices available can be a daunting task. At Adept Construction, we can help. Our knowledgeable staff makes the selection process and siding installation easy and painless.

As a preferred contractor with CertainTeed Vinyl Siding, we have been recognized as a premier installer of CertainTeed products. Additionally, we have been recognized by the Vinyl Siding Institute as a certified vinyl installer. While, in some cases CertainTeed may not offer the exact look your looking for your home, we are capable and willing to install your preferred siding of choice.

What does it mean to be a VSI Certified Installer?

Your home deserves only the best! If you are re-siding your home or building a new one, the quality of the installation should be as good as the vinyl siding you choose. Make sure it's done by a VSI Certified Installer or Certified Installer Company. The VSI Certified Installer Program is coordinated by a third-party administrator, Architectural Testing, Inc., which registers participants, reviews tests, trains trainers and verifies a company's quality control programs. For more information about vinyl siding and the Vinyl Siding Institute, please visit; www.vinylsiding.org

Url: http://www.excellentroofs.com/siding/

Roofing
Shingle Roofing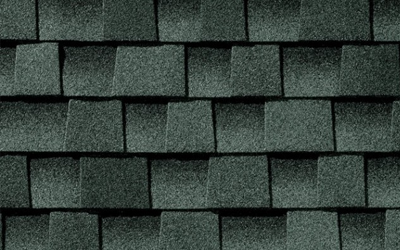 Asphalt Shingle Roofing

Asphalt shingles are currently the most popular type of residential roofing material for a variety of reasons. They are relatively inexpensive. Things that determine the cost of roof shingles include the geographical location, the slope of the roof, the height of the building, the ease of access to the premises, the complexity of the project, the particular type of shingle (Architectural, 3-Tab, and designer shingles) and numerous other factors. Asphalt roofing shingles come in a variety of colors and styles, are highly durable to natural elements of weather and can be easily maintained and repaired. We can help you choose the right type of asphalt shingle to install for your home or business, and we have plenty of options available.

What is an Asphalt Shingle?

Glass fiber shingles have a glass fiber reinforcing mat manufactured to the shape of the shingle. This mat is then coated with asphalt which contains mineral fillers. The glass fiber mat is not waterproof by itself. Its purpose is for reinforcement. What makes the glass fiber shingle waterproof is the asphalt. However, the asphalt itself will not stick to the mat. For this reason, "fillers" are used. The fillers in the asphalt cling to the glass fibers in the mat. The asphalt then encapsulates the glass fibers, fills all of the little holes and voids in the mat, rendering it waterproof. After this cools a bit, an adhesive asphalt is used to cover the mat and the ceramic granules are then embedded.

Asphalt shingles come in two basic types: glass fiber (a.k.a. fiber glass) and organic. Organic shingles consist of an organic felt material, which is generally paper saturated with asphalt to make it waterproof. A top coating of adhesive asphalt is then applied, and the ceramic granules are then embedded. Organic shingles have not lived up to their name and have become obsolete in the market. Organics became popular in the late 80s and early 90s; however, their popularity is diminishing due to their inability to resist the natural environment. Many customers have seen their organic shingles fail prematurely (approximately 5-12 years after installation) with signs of cracking and brittleness. For this reason, Adept Construction does not promote the use of organic shingles and instead recommends the use of fiberglass shingles.

Architectural Shingle Roofing vs. 3-Tab Asphalt Shingles

Architectural shingles are considered high-end asphalt shingles due to their quality and distinctive textured look. Architectural shingles are also known as three-dimensional shingles or laminate shingles. Architectural shingles were introduced to the home construction market in the 1970s in the continued effort to produce an asphalt shingle product that had the higher end quality look of slate or cedar wood shake shingles, without the negatives of breakage, insect damage or weight.

How Asphalt Shingle Roofing Stands Out

Architectural asphalt shingles have a unique visual appearance. Instead of a running row pattern that is observed with three-tab shingles, architectural shingles have a cedar-shake-texture appearance that give a more dramatic look to a home. Architectural shingles are also excellent for hiding roof imperfections due to their textured look. Many home builders prefer to use them today due to this benefit alone. In addition, from some builders' perspectives, architectural shingles are also easier to install than three-tab roof shingles.
Three-tab asphalt shingles have set the stage over time for specialty architectural composition shingles. The latter are easier to lay, thus, saving on installation time, effort and cost. Although three-tab asphalt shingles are somewhat cheaper than the architectural composite ones, the latter are vastly growing in popularity for residential roofing and pushing the former out of the market.

Since they are still in use, three-tab asphalt shingles are offered in a variety of colors to satisfy practically any style preference. They are also economical when it comes to repairing asphalt shingles or an overall re-roofing job. Although the choice of roof shingles is a composite of style, budget and time, to name a few factors, it is not as common to find homeowners who choose three-tab asphalt shingles. They generally are less attractive and do not last for very long, possibly affecting the resale value of the home.

Url: http://www.excellentroofs.com/shingle-roofing/

Flat Roofing


Flat Roofing from Adept Construction

At Adept Construction, we're dedicated to offering our customers the best roofing services we can, including flat roof services. Flat roofs are typically used in arid climates, and offer the benefit of providing additional living or storage space for the building on which they're built. There are several types of flat roofs, and as for the material used to build them, there's plenty to choose from, depending on which options you need at your building.

Why Choose Flat Roof Installation

Many homeowners and businesses choose to install flat roofs on their homes or buildings because they offer more options for what to do with the space. Homeowners can grow rooftop gardens or entertain guests there, and restaurants can give their guests rooftop patio access. Additionally, flat roofs are durable, attractive choices for many types of buildings, allowing for a unique look compared to the traditional pitched roof.

Types of Flat Roofs and Materials Used
Three types of material combinations are the most commonly used for flat roof systems; though, there are a variety of options to choose from. The most common three types of roofing materials are:
· Built-Up Roof (BUR): Made of hot tar and gravel, these are built from three or more plies of waterproof material, alternated with tar and ballasted by a layer of smooth river stone.
· Modified Bitumen: These are single-ply, rolled roofs with a mineral-based wear surface. As the material is unrolled, torch-down systems heat the adhesive. Newer flat roof systems, however, are peel-and-stick. Read more about bitumen roofing below.
· Rubber Membrane: EPDM, or ethylene diene monomer is a durable material that resembles an inner tube, yet is engineered to resist UV damage.

Green roofs, made of grass or turf, are also possibilities for flat roofs, but they are far less common than other choices. More mainstream flat roof materials used for flat roof covering installation include:

· Asphalt
· EPDM
· Turbo Seal (a gel-like membrane that doesn't cure — it is installed on top of asphalt and capped with a sheet membrane)
· CSPE, a synthetic rubber, commonly known as Hypalon
· Modified bitumen
· Cold-applied liquid membranes
· PVC membranes
· FTPO (flexible thermo polyolefin)
· TPO, which is being touted as a greener option
· Curon, a cold-curing, glass-reinforced polymer composite
· Coal-tar pitch (often forbidden by building codes and not commonly used)
· GRP roof (fiberglass)

What to Expect When Installing a Flat Roof

Flat roofs have to put up with a lot of abuse from harsh weather, and thankfully, many of the materials used to build them are capable of doing just that. Flat roofs, despite their name, are not actually flat. They have a slight incline, at least one-eighth of an inch per foot of roof. When installed, the frame of the roof membrane will be topped with plywood sheathing, then topped with an underlayment.

Then, your roofers will bevel the corners, dry-fit the roofing and glue down the roofing material (rubber or otherwise). Finally, a roof contractor will finish the edges. How long the project takes will depend on how large the roof is. For more information about flat roof construction and installation or roof repairs, contact Adept Construction today.

What is Modified Bitumen Roofing?

Modified Bitumen (MB) is asphalt that has had modifiers added to it to give it plastic or rubber-like properties. The most common types of modifiers being used are APP (Atactic Polypropylene) and SBS (Styrene Butadiene Styrene).

Modified Bitumen roof systems consist of one, two or three ply systems. The type of substrate will often determine the type of system being installed. Modified membranes can also be installed in conjunction with built-up roof materials (such as multiple plies of fiberglass felt) to form a "hybrid" roof system. Modified roofs have proven performance on residential, commercial and industrial applications.

What Products Adept Construction Uses

Johns Manville has developed formulations that enhance the asphalt's overall weather-ability by modifying premium-grade asphalts. By combining these modified asphalts with non-woven polyester or glass fiber reinforcements, JM produces waterproofing systems that exhibit tremendous strength, elasticity and weatherability.

An APP roof membrane provides superior tensile strength while maintaining critical flexibility — even in the coldest environments. Additionally, with APP roofing membranes (coated with a proprietary blend of asphalt and atactic polypropylene), contractors now have an efficient mode of application by heat welding, making hot mopping unnecessary.

Url: http://www.excellentroofs.com/flat-roofing/

Cedar Shake Roofing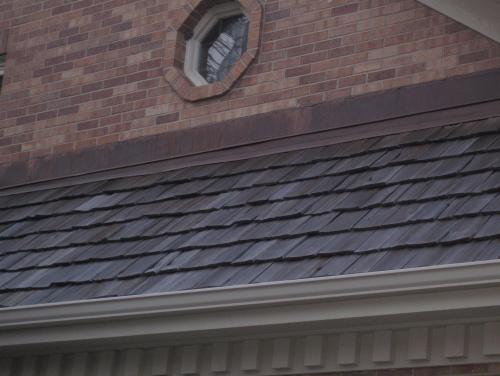 Cedar Shake and Shingle Roofing in Illinois

Adept Construction provides cedar shake and shingle roof installation and repairs, along with asphalt, composite and flat roofing styles. Our cedar shakes and shingles are designed to complement the architectural styles of many different homes and businesses, with top-quality materials that are designed to hold up through years of harsh weather wear. We'll make sure you're happy with the results of every roofing installation we complete.

What Are Cedar Shakes?

Cedar shakes and shingles are manufactured by members of the Cedar Shake & Shingle Bureau, and are the only products labeled with the "Certi" brand name. Certi-label cedar shakes and shingles are made by experienced craftsmen who take pride in their trade and the quality of their product. Despite their varying sizes and, sometimes, remote locations, member mills are bound together by a rigid quality code.

What is a Cedar Shingle?

Cedar shingles are a more uniformed cedar shake that are smooth sawn. Cedar shingles are preferred for their natural and tailored appearance, and they can be used on traditional and modern residential and non-residential structures, for use on roofs and sidewalls. There are four types of grades and labels associated with cedar shingles:

Number 1 Grade - Blue Label - One-hundred percent edge grain, no defects (i.e. knots in wood, etc.) for use on walls and roofs with a 3/12 pitch or greater where premium quality product is desired.

Number 2 Grade - Red Label - Limited sapwood and flat grain allowed, limited knots and defects are allowed. For use on walls and roofs with a 3/12 pitch or greater where a good quality product is desired.

Number 3 Grade - Black Label - Unlimited sapwood and flat grain allowed. Limited knots and defects also allowed. For use on walls and roofs with a 3/12 pitch or greater where an economy product is acceptable.

Number 4 Grade - Green Label - Unlimited defects, flat grain and sapwood. Utility-grade for under-coursing of double coursed sidewalls only. Not a roofing material and not to be used as a starter course for roofs.

The Beauty of Cedar Roofing Naperville and the Surrounding Areas

Another good thing about cedar is that it is possible to replace and repair parts of the roof, without worrying that your replacement shakes or shingles are significantly different in composition from your original shakes or shingles. Over the hundreds of years that cedar has been used, the product has remained unchanged. As cedar advances to its mature stage, it is natural to expect some pieces to require replacement. Individual repairs are possible, and with prompt attention, proactive repairs can extend the life of your roof.

A cedar shake roof can give your home or business a unique look that stands out from other types of roofing, with a variety of options available depending on the building's structure and architecture. We'll help you find the right type of cedar shake and provide reliable installation with every project.

Types of Cedar Shakes

There are four main types of cedar shake roofs that are ideal for various types of roofs. Learn more about these cedar shake styles below.

Handsplit Shakes - These shakes have split faces and backs that have been sawn.

Tapersawn Shakes - These shakes have been sawn on both sides.

Tapersplit Shakes - Produced by hand, using a sharp-bladed, steel froe and mallet.

Straight-Split Shakes - Produced by a machine or in the same manner as tapersplit shakes, except that, by splitting from the same end of the block, the shakes acquire the same thickness throughout.

Get the Best Cedar Shake and Shingle Roofing in Naperville Today

Regardless of which type of cedar shake or shingle roofing best suits your home or business, we can provide installation and repairs with consistent reliability. With our help, you can have shake or shingle roofs that last for many years. At Adept Construction, you'll find some of the best cedar shake roofing products available to meet your needs. You can also get some of the best installation services in Naperville and the surrounding areas, leaving you with satisfying final results every time you work with us.

Url: http://www.excellentroofs.com/cedar-shake-roofing/

Composite Roofing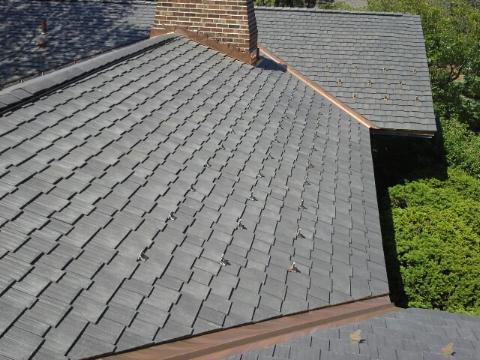 Composite Roofing

At Adept Construction, we work with a wide range of roofing materials to suit a variety of locations. One of the roofing types we work with is composite roofing, which describes roofs made of a combination of materials that can include asphalt, tar paper, fiber cement, waste paper and recycled plastic.

What is Composite Roofing?

Composite roofing was introduced when asbestos products were banned, and manufacturers had to find compliant, safer alternatives for roofing work. These companies found substitute materials for their roofing products. Composite roofing products were made to look like traditional roofs, but with much more strength and durability.

Why Choose Composite Roofing?

Composite roofing is popular for a variety of reasons. It's aesthetically pleasing, offering the look of clay or slate roofing, without the weight and cost of those materials. They mimic traditional shake roofs, giving the beauty of the wood roof; however, they are much stronger than wood alone. Unlike other materials, composite roofing does not blister, peel or warp. Each type of roofing product has its own benefits and uses in different locations and climates; if you're unsure of which is best for your needs, our roofing contractors can advise you in choosing the best roofing material for you.

Composite roofs also boast superior performance:

They are lightweight, and they don't require building structures to be reinforced, like they do with slate or concrete/clay tiles.
They can withstand a wide range of weather conditions, including sub-zero temperatures, high heat and sun exposure.
Due to excellent resilience, they require less maintenance than other roofs.
Composite roofing is becoming one of the most popular materials used in modern roofing, and can last for as long as 50 years. They come in a variety of colors, textures and styles, making it ideal for creating whatever look you are interested in for your home. You'll have no trouble matching the architectural style of your home, or finding something that matches your personal style. We also offer other types of roofing in addition to composite roofing in Naperville and the surrounding areas to give your home or business a unique look. Our roofing is made of the most reliable materials to help maximize the longevity of your roof, helping it to withstand most weather conditions for many years. We can also perform quick and effective roof repairs when needed.

Get Top-Quality Architectural Composite Shingle Roofing from Adept Construction

When you receive services from Adept Construction, you'll get high-quality roofing every time, whether you get architectural composite shingle, asphalt shingle or cedar shake or shingle roofing. We have all of the materials, resources and experience to get any roofing project done on time, with staff who is ready to give your home or business what it needs for a long-lasting and dependable roof. If you need a solid roof installation, you'll see a difference in appeal and weather resistance when you get composite shingle roofing with us.

To find out more about composite roofing and the other roofing services we offer at Adept Construction, feel free to contact us today. We can provide you with high-quality composite roofing in Naperville and the surrounding areas with reliable installation for every project.

Url: http://www.excellentroofs.com/composite-roofing/

Gutters
Gutters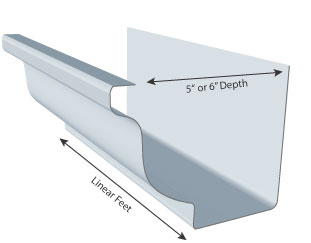 What is a Seamless Gutter?

A seamless gutter is the most popular style of guttering on residential homes. The term, "seamless," can often be confusing to homeowners because, in fact, there are seams in the gutters. However, the seams are only at the ends of the gutter or where a downspout is located. The seamless gutter itself is a continuous piece of metal (most commonly, aluminum or copper), that not only is durable, but aesthetically pleasing. By using one, continuous piece of metal, it reduces the possibility of leaks. Additionally, the baked-on enamel finish (aluminum gutters) never requires painting and protects your home and landscaping.

What Metals can be used for gutters?

Aluminum and copper are the most common types of metals that gutters are made from. There are a variety of color options available to you when choosing aluminum gutters. Above is a picture of what the typical gutter looks like. This is called a "K" style gutter.

For more information about seamless gutters, give our roofing contractors in Naperville a call today!

Url: http://www.excellentroofs.com/gutters/


Facebook
Images from Adept Construction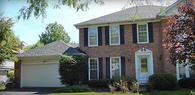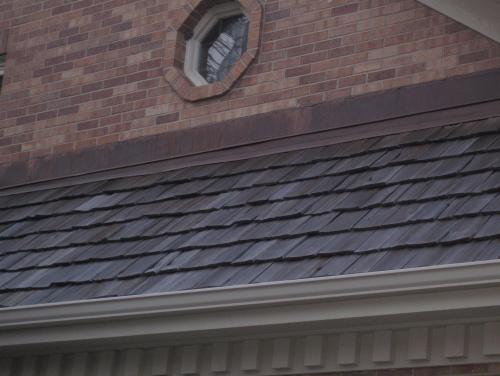 Videos from Adept Construction
Link to this page
If you would like to make a link to this page from your own website, simply copy and paste the code below into any page of your site.