The Celtic Knot
The Celtic Knot
---
Business details
The Celtic Knot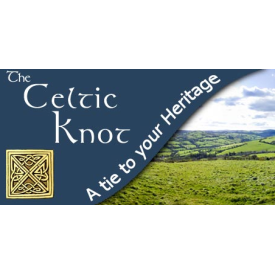 Contact Us
About The Celtic Knot
Filte or as they say in English, welcome to our ever so Celtic gift shop! We stock everything you can think of and if you can't find what you're looking for amongst our Celtic gifts, let us know and we'll do our best to get it. The Celtic Knot is keeping a tie to your heritage open!

Our Celtic gifts are all authentic items from the great Celtic nations of Ireland, Scotland, Wales and Cornwall. The The Celtic Knot grew from our love of, well everything we experienced on our trip to Ireland. We brought a little piece of that glorious heritage back in our hearts and just had to share the love, hence our Celtic gifts collection available to you either online or come in to our store and say "Dia dhuit".

Visit our website or call The Celtic Knot in Jackson, CA at 209-223-5830 today to find out more about the amazing Celtic gifts we have in store and to find out more about the services we offer.
Categories: promotional & corporate gifts Keywords: Celtic Gifts, Celtic Art, Celtic Jewelry
Opening Hours
Monday: 10:00 to 17:00
Tuesday: Closed
Wednesday: 10:00 to 17:00
Thursday: 10:00 to 17:00
Friday: 10:00 to 17:00
Saturday: 10:00 to 17:00
Sunday: 10:00 to 17:00

Images from The Celtic Knot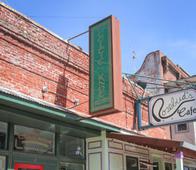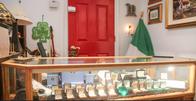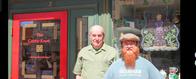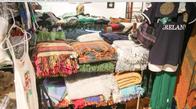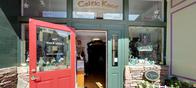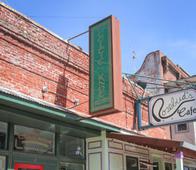 Videos from The Celtic Knot
More information
The Celtic Knot was established in 2003
Brands offered include: Guinness
Products: Celtic Gifts, Celtic Art, Celtic Jewelry, Clothing, Home Products, Garden Products, Fragrances, Kitchen Products, Teas, Coffees
Services include: Celtic Gift Sales, Product Shipment

Payment options accepted by The Celtic Knot
Cash
MasterCard
Visa
Link to this page
If you would like to make a link to this page from your own website, simply copy and paste the code below into any page of your site.