Bug Techs Pest Control Company Inc
Bug Techs Pest Control Company Inc
---
Business details
Bug Techs Pest Control Company Inc
133-16 Jamaica Ave
Richmond Hill
NY
11418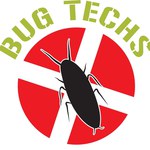 $30 off on your 1st service
About Bug Techs Pest Control Company Inc
Full Service Exterminating services are offered in Queens, Brooklyn, Manhattan, Bronx, and Long Island New York. Our pest management services for bed bugs, roaches, mice, termites, powder post beetles, rats, fleas, spiders, carpet beetles, mosquitoes, carpenter bees, ants, carpenter ants, wasps, spiders, moths, flies and silverfish are fully guaranteed for three months. After three months you can either opt for a monthly service plan or a quarterly service plan. We take pride in the quality of our service and pull no punches in eradicating pests our clients don't like to see inside and outside of their dwellings. Our periodic services are reasonably priced and every service gets our undivided attention. Rest assured your service will get top priority in every area of pest control service that we set out to perform for you. Best products and techniques will be employed for high impact in the extermination of nuisance pests. If initial service doesn't resolve the pest issue a follow-up treatment will be performed to completely get rid of pesky pests for no extra charge. Do It Yourself Pest Control supplies are also available at our office for do it yourself customers. But our advice to our customers is to always go for the professional exterminating service in the event of tricky pest problems to avoid unnecessary costs that may result from doing it yourself applications. We are proud to be the recipient of Yelp 2018 award for providing unparalleled services to our valued customers. This is just another testimonial of our premium service that we perform on daily basis. Customer satisfaction is our high priority. Once customers get to know our high quality pest control service and our next to none work ethics, they tend to keep us as their go-to exterminating company forever.
In order to keep the spread of viruses Bug Techs Pest Control is playing its part by introducing virus disinfecting and sanitizing services to a broad range of customers. We believe disinfecting and sanitizing services would play an important role in combating the spread of diseases caused by viruses presence on high-touch surfaces. We use Environmental Protection Agency's approved products to sanitize and disinfect surfaces and all the applications made adhere to the high industry standards.
Categories: pest control, home appliance rental Keywords: pest control, Exterminators, Bugs, Pests, Exterminating,
pest control , exterminators, bed bug control, mice and rats, ants, roaches, ground beetles, spiders
Bed Bugs, Roaches, Termite, Rodents control in Queens, Brooklyn, Bronx and Long Island New York
We can get rid of your roaches, termites, bed bugs, rats and mice with safe and sustainable pest control methods. we're specialist in the field of pest management and make sure your pest problem is solved with extreme care and spontaneity. Most of your problems are taken care of the same day you call with your pest complaint. You can keep your homes free of bugs by just scheduling free of cost inspection visit by one of our expert pest professional.
Bed Bug extermination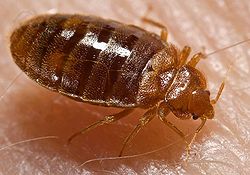 Bed bugs are treated with thorough examination and all out extermination effort to exclude them from the infested structures and its belongings. varied aspects of our pest control service include steam treatments, vacuuming of bed bug infested items and careful application of EPA registered pesticides in areas where bed bugs are harboring, living or breeding. We will make sure your habitat is fully restored to the levels of peace and quiet that you have enjoyed before the entry of these pests.


Ants Control
Now there are zombie ants trying to be a problem for home owners. Carpenter ants to crazy ants and pavement ants all have nuisance potential. They live outdoors under woodpiles and other debris. Colonies of ants are very active in the summer time and trails of ants could be seen in and around residential and industrial buildings. Our company would identify the ant specie and then suggest the treatment.


Termites control and Inspection
Termites cause serious damage to our homes and to best avoid them one has to be on the constant lookout. Even if they haven't entered your home yet they sure are lurking around your properties underground. And with the tiniest opening and moisture availability around your structure could be a route of entry for their easy future presence inside your habitat . Homes with heat, moisture and wood are the items termites love.


Mice & Rat Exterminating
It's the most important service offered by Bug Techs Pest Control for our urban residential and commercial customers. Every service carries guarantee for 90 days. At the same time we suggest that our customers adopt periodic pest control practices in order to keep enduring impact of the service.


Exterminators Valley Stream NY
We make sure that pest control needs of our customers are taken care of quickly and guarantee given for every service is properly handeled.


Additional Contact Information
Mobile Phone: 917-892-8314

Facebook
Opening Hours
Monday: 24hrs
Tuesday: 24hrs
Wednesday: 24hrs
Thursday: 24hrs
Friday: 24hrs
Saturday: 24hrs
Sunday: 24hrs
On Sundays we're only open to take emergency calls that require quick response however our offices are closed for routine business.
Images from Bug Techs Pest Control Company Inc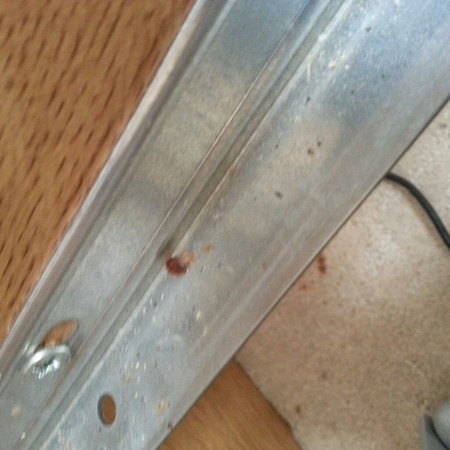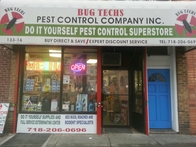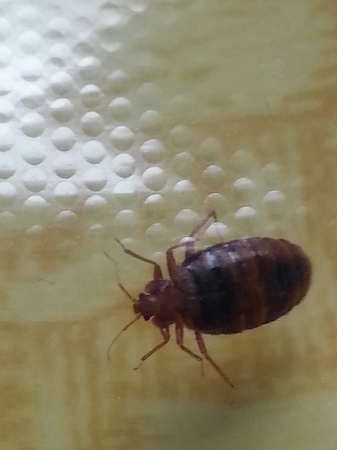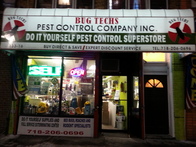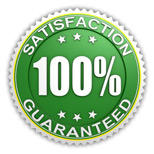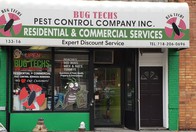 Videos from Bug Techs Pest Control Company Inc
More information
Bug Techs Pest Control Company Inc was established in 2008
Products: Reduced Risk Pesticides
Languages spoken: English, Spanish, Hindi, Urdu, Punjabi
Services include: Bed bugs , Termites, Roaches, Rodents, Flies, Spiders

Payment options accepted by Bug Techs Pest Control Company Inc
American Express
Cash
Check
Discover
MasterCard
Visa
Link to this page
If you would like to make a link to this page from your own website, simply copy and paste the code below into any page of your site.