Personal Loans : Shreveport
Personal Loans
Personal Loans in Shreveport, Louisiana
3004 Highland Ave,
Shreveport,
LA,
71104
Products and Services
Bill Pay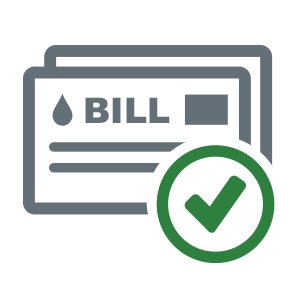 Bill payments can help you pay your bills accurately and quickly. All types of bills can be paid, including electricity, gas, water, cell phone, cable, satellite, insurance, credit card, and more!

Url: https://www.acecashexpress.com/bill-payments?utm_medium=referral&utm_campaign=local

Money Orders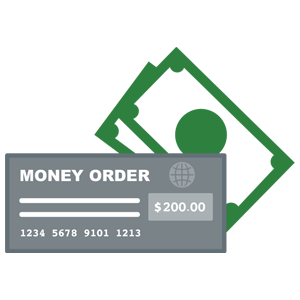 A safe, widely accepted form of payment. Because you have a receipt of the transaction, the money order is traceable if it is lost or stolen. Contact your local store for details.

Url: https://www.acecashexpress.com/money-orders?utm_medium=referral&utm_campaign=local

Flare Account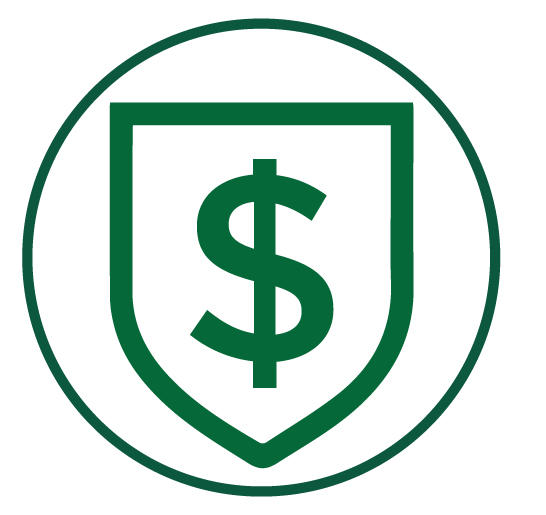 The ACE Flare� Account by MetaBank� gives you the power to manage your money. With qualifying Direct Deposit, you can get paid up to 2 days faster and withdraw up to $400 in cash per day without a fee at ACE locations.

Url: https://www.acecashexpress.com/ace-flare-account?utm_medium=referral&utm_campaign=local

Check Cashing


Cash a check in minutes with a valid ID! We will cash almost any check, including large checks. ACE is one of the largest check cashing services in the United States.

Url: https://www.acecashexpress.com/check-cashing?utm_medium=referral&utm_campaign=local

Prepaid Debit Cards


The ACE Elite� Visa� Prepaid Debit Card allows you to Direct Deposit to your card.

Url: https://www.acecashexpress.com/prepaid-debit-cards?utm_medium=referral&utm_campaign=local

Installment Loans


Installment Loans: Installment Loans are short-term loans that offer higher loan amounts than payday loans and give the borrower more time to pay back the loan than payday loans do.

Url: https://www.acecashexpress.com/installment-loans?utm_medium=referral&utm_campaign=local

Payday Loans


Payday Loans are short-term loans designed to help you pay your immediate expenses. The loan balance is due the following payday.

Url: https://www.acecashexpress.com/payday-loans?utm_medium=referral&utm_campaign=local


Let ACE Help with Your Money Matters

2709 W 70th St,
Shreveport,
LA,
71108
Products and Services
Bill Pay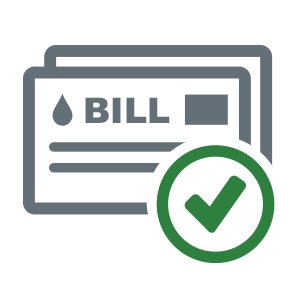 Bill payments can help you pay your bills accurately and quickly. All types of bills can be paid, including electricity, gas, water, cell phone, cable, satellite, insurance, credit card, and more!

Url: https://www.acecashexpress.com/bill-payments?utm_medium=referral&utm_campaign=local

Money Orders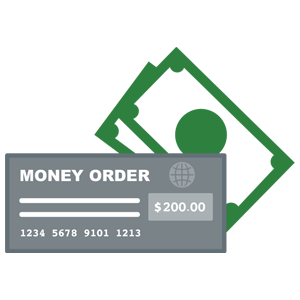 A safe, widely accepted form of payment. Because you have a receipt of the transaction, the money order is traceable if it is lost or stolen. Contact your local store for details.

Url: https://www.acecashexpress.com/money-orders?utm_medium=referral&utm_campaign=local

Flare Account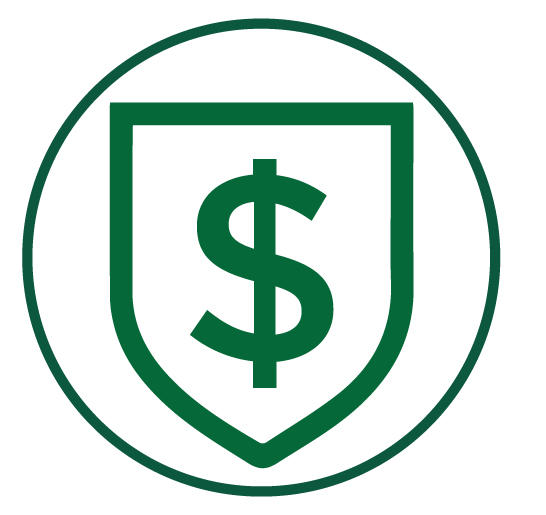 The ACE Flare� Account by MetaBank� gives you the power to manage your money. With qualifying Direct Deposit, you can get paid up to 2 days faster and withdraw up to $400 in cash per day without a fee at ACE locations.

Url: https://www.acecashexpress.com/ace-flare-account?utm_medium=referral&utm_campaign=local

Check Cashing


Cash a check in minutes with a valid ID! We will cash almost any check, including large checks. ACE is one of the largest check cashing services in the United States.

Url: https://www.acecashexpress.com/check-cashing?utm_medium=referral&utm_campaign=local

Prepaid Debit Cards


The ACE Elite� Visa� Prepaid Debit Card allows you to Direct Deposit to your card.

Url: https://www.acecashexpress.com/prepaid-debit-cards?utm_medium=referral&utm_campaign=local

Installment Loans


Installment Loans: Installment Loans are short-term loans that offer higher loan amounts than payday loans and give the borrower more time to pay back the loan than payday loans do.

Url: https://www.acecashexpress.com/installment-loans?utm_medium=referral&utm_campaign=local

Payday Loans


Payday Loans are short-term loans designed to help you pay your immediate expenses. The loan balance is due the following payday.

Url: https://www.acecashexpress.com/payday-loans?utm_medium=referral&utm_campaign=local


Let ACE Help with Your Money Matters

3802 Jewella Ave,
Shreveport,
LA,
71109
Products and Services
Bill Pay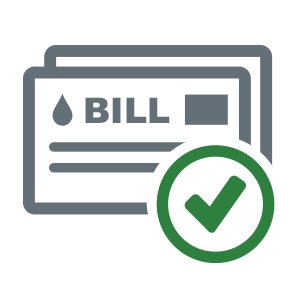 Bill payments can help you pay your bills accurately and quickly. All types of bills can be paid, including electricity, gas, water, cell phone, cable, satellite, insurance, credit card, and more!

Url: https://www.acecashexpress.com/bill-payments?utm_medium=referral&utm_campaign=local

Money Orders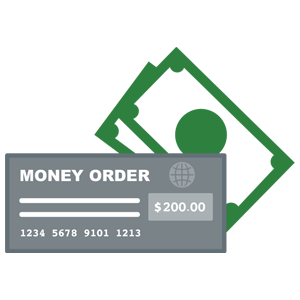 A safe, widely accepted form of payment. Because you have a receipt of the transaction, the money order is traceable if it is lost or stolen. Contact your local store for details.

Url: https://www.acecashexpress.com/money-orders?utm_medium=referral&utm_campaign=local

Flare Account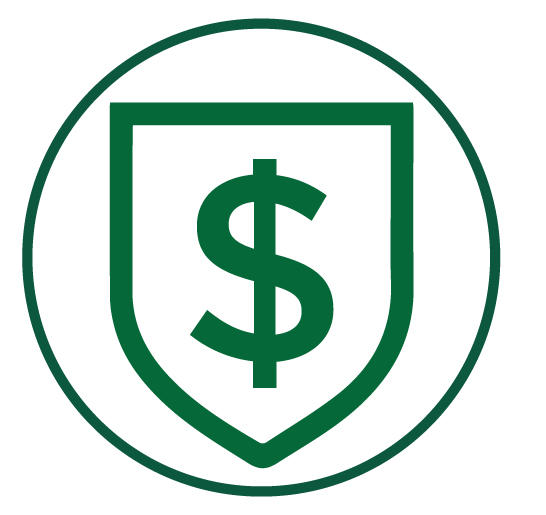 The ACE Flare� Account by MetaBank� gives you the power to manage your money. With qualifying Direct Deposit, you can get paid up to 2 days faster and withdraw up to $400 in cash per day without a fee at ACE locations.

Url: https://www.acecashexpress.com/ace-flare-account?utm_medium=referral&utm_campaign=local

Check Cashing


Cash a check in minutes with a valid ID! We will cash almost any check, including large checks. ACE is one of the largest check cashing services in the United States.

Url: https://www.acecashexpress.com/check-cashing?utm_medium=referral&utm_campaign=local

Prepaid Debit Cards


The ACE Elite� Visa� Prepaid Debit Card allows you to Direct Deposit to your card.

Url: https://www.acecashexpress.com/prepaid-debit-cards?utm_medium=referral&utm_campaign=local

Installment Loans


Installment Loans: Installment Loans are short-term loans that offer higher loan amounts than payday loans and give the borrower more time to pay back the loan than payday loans do.

Url: https://www.acecashexpress.com/installment-loans?utm_medium=referral&utm_campaign=local

Payday Loans


Payday Loans are short-term loans designed to help you pay your immediate expenses. The loan balance is due the following payday.

Url: https://www.acecashexpress.com/payday-loans?utm_medium=referral&utm_campaign=local


Let ACE Help with Your Money Matters

8988 Mansfield Rd,
Shreveport,
LA,
71118
Products and Services
Bill Pay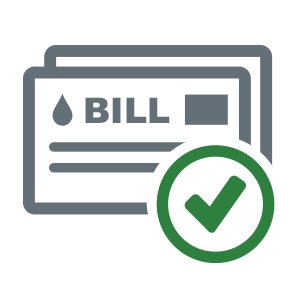 Bill payments can help you pay your bills accurately and quickly. All types of bills can be paid, including electricity, gas, water, cell phone, cable, satellite, insurance, credit card, and more!

Url: https://www.acecashexpress.com/bill-payments?utm_medium=referral&utm_campaign=local

Money Orders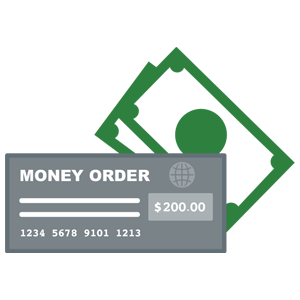 A safe, widely accepted form of payment. Because you have a receipt of the transaction, the money order is traceable if it is lost or stolen. Contact your local store for details.

Url: https://www.acecashexpress.com/money-orders?utm_medium=referral&utm_campaign=local

Flare Account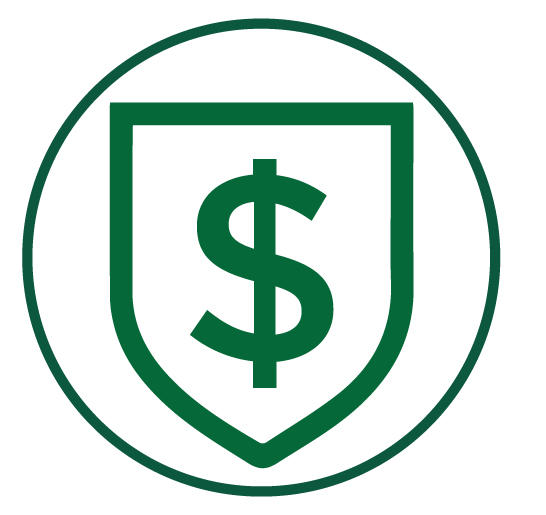 The ACE Flare� Account by MetaBank� gives you the power to manage your money. With qualifying Direct Deposit, you can get paid up to 2 days faster and withdraw up to $400 in cash per day without a fee at ACE locations.

Url: https://www.acecashexpress.com/ace-flare-account?utm_medium=referral&utm_campaign=local

Check Cashing


Cash a check in minutes with a valid ID! We will cash almost any check, including large checks. ACE is one of the largest check cashing services in the United States.

Url: https://www.acecashexpress.com/check-cashing?utm_medium=referral&utm_campaign=local

Prepaid Debit Cards


The ACE Elite� Visa� Prepaid Debit Card allows you to Direct Deposit to your card.

Url: https://www.acecashexpress.com/prepaid-debit-cards?utm_medium=referral&utm_campaign=local

Installment Loans


Installment Loans: Installment Loans are short-term loans that offer higher loan amounts than payday loans and give the borrower more time to pay back the loan than payday loans do.

Url: https://www.acecashexpress.com/installment-loans?utm_medium=referral&utm_campaign=local

Payday Loans


Payday Loans are short-term loans designed to help you pay your immediate expenses. The loan balance is due the following payday.

Url: https://www.acecashexpress.com/payday-loans?utm_medium=referral&utm_campaign=local


Let ACE Help with Your Money Matters

2934 Bert Kouns Industrial Loop,
Ste. 127,
Shreveport,
LA,
71118

Get the money you need. Click or call today.

6730 Pines Rd.,
Ste. 202,
Shreveport,
LA,
71129

Get the money you need. Click or call today.

1641 E 70th Street, Suite 200,
Shreveport,
LA,
71105
Our in-store services
Online Payday Loan
Online payday loans are perfect for anyone who needs to get extra cash without visiting a store.


In-Store Cash Advance
When you need cash in a hurry, an in-store advance can get you anywhere from $50 – $1,000 in as little as 15 minutes.


Title Loan
For a title loan, bring in the title of your vehicle and a few other documents and you can drive away with up to $25,000* the same day. *Varies by state.


Check Cashing
We make cashing your check a quick and painless process. We even cash checks that other services won't accept! Walk out with cash, a prepaid MasterCard®, or both.


Installment Loans
Alternative to payday loans - Installment Loans are repaid over time, with a set number of scheduled payments – typically, at least two. Apply Online or In-Store Today!


Bill Pay
Paying your bills has never been easier! If you have bills that you need to pay now, our walk-in bill payment services make it quick and convenient.



Get a Loan 100% Online - Never Leave Your House!

Shreveport,
LA,
71106
Our Bail Bonds Services
Bail Bonds Services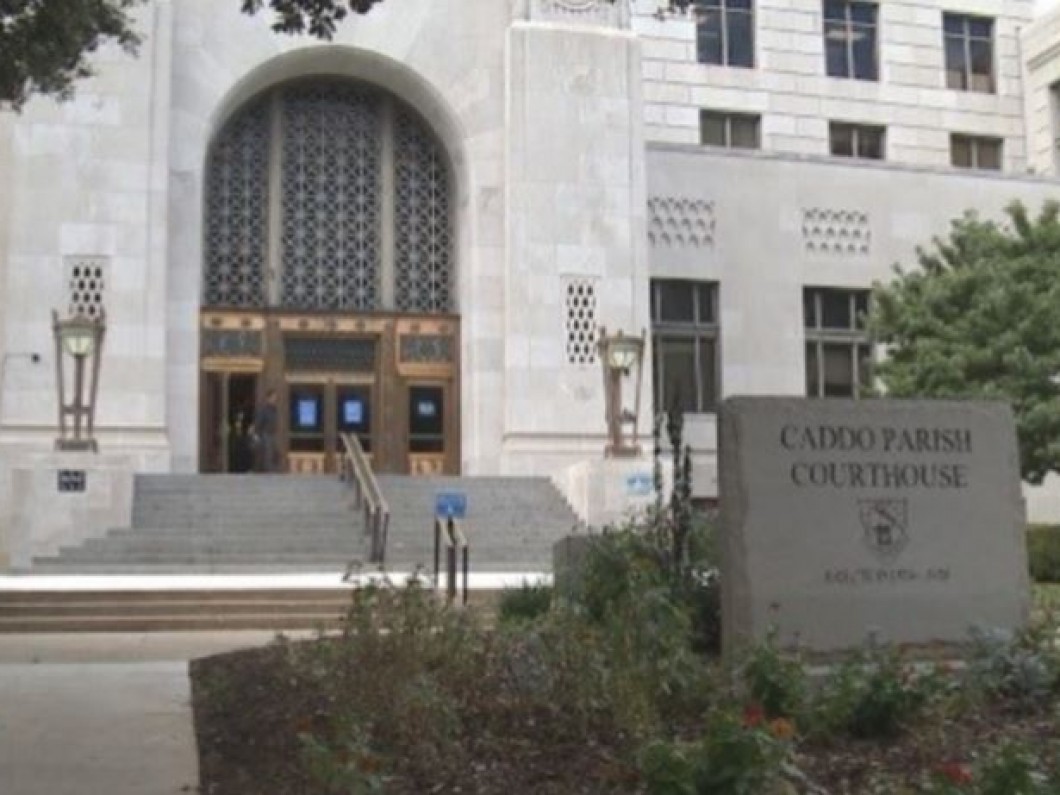 Put Your Trust In An Experienced Bail Bonds Agency & Get Out Of Jail Fast
Comprehensive Bail Bonds Service & Trusted Bail Bondsman in Bossier City & Shreveport, LA
At Cooper Bail Bonds we understand how overwhelming it can be when a mistake lands you in jail. That doesn't mean you should have to stay in jail until your court day. That's why we offer comprehensive and convenient bail bonds services.
Rely on us for the following:

• Free warrant checks
• Free calls from jail
• Easy payment options
• 24/7 access
• Rehab center location

We are a state-certified bondsman that is dedicated to getting you out of jail as quickly as possible. Not to mention, we go above and beyond by connecting you with resources to stay out of jail in the future. Don't settle for just any bail bondsman – put your trust in one that truly cares about you.

WE KNOW WHERE TO BE

We work in a number of areas including:

• Caddo Parish
• Bossier Parish
• Shreveport city
• Bossier City
• Webster Parish
• Bienville Parish
• Desoto Parish

We are always here to help

Contact Cooper Bail Bonds Today

Don't spend—or let a loved one spend—another night in jail. Get out of jail fast when you enlist the help of Cooper Bail Bonds in Bossier City & Shreveport, LA. We offer a variety of payment options and reliable service 24/7. Take back your freedom and get back to your responsibilities by calling 318-840-8786. We'll handle the rest.

Url: http://cooperbailbondsla.com/services/

Rehab Center
Help Your Loved One Stay Out Of Jail
Find A Rehab Center In Bossier City Or Shreveport, LA

Does your loved one see the inside of a jail cell far too often? Do you want to help them break the habit that keeps them going back? Cooper Bail Bonds can help you find a rehabilitation center to care for your loved one. We work with rehab facilities in the Bossier City and Shreveport areas. We'll make sure your loved one experiences a seamless transition from jail to a rehabilitation center. Contact Cooper Bail Bonds today for professional, compassionate and timely assistance.

Putting Their Problems In The Past

Cooper Bail Bonds will work with you and your loved one directly to coordinate rehab services. We'll go above and beyond to find the right care for your loved one. We are:


Connected with a number of rehab facilities around the area
Available around the clock for you and your loved one's needs
Committed to your loved one's recovery and overall well-being


We'll always answer the phone, and we'll stick by you throughout the process. We're more than a bail bond service – we are a partner in your loved one's recovery. Call Cooper Bail Bonds today to help your loved one stay out of jail and put their addiction behind them.

Url: http://cooperbailbondsla.com/rehab-center/


Call today for Bail Bonds in Shreveport, LA!

214 West 70th,
Shreveport,
Louisiana,
71106

2800 W 70th St,
Ste E,
Shreveport,
LA,
71108

Serving World customers in 16 states since 1962!

3301 Youree Dr.,
Ste 200,
Shreveport,
LA,
71105

Serving World customers in 16 states since 1962!