Cash Store
Cash Store
---
40.648239898751
-111.8675257191
Business details
Cash Store
5642 S 900 E
Ste B-4
Salt Lake City
UT
84121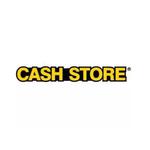 Apply Now and Get Your Cash Today!
About Cash Store
Get a Fast Personal Loan up to $20,000 Cash or Check in as little as 20 minutes* in Salt Lake City! A personal loan with Cash Store is a fast, easy way to get the cash you need and the respect you deserve, with no credit history or credit score required.

The Cash Store offers:
- Loans from $100 to $20,000*
- Competitive interest rates, terms, fees, and high approval rates
- Three options to choose from - cash advances, installment loans, and title loans
- One simple application for all products
- And a new 30-day payment option on installment loans for customers who are paid monthly

Typically, a first-time customer can walk out of any Cash Store location with cash or check in hand in less than 20 minutes - a process that's even faster when you complete our simple, secure application online. Once you have established a Cash Store account, future transactions can be completed in under 5 minutes.

*Subject to loan approval. Loan terms and availability may vary by location. Approval rates based on completed applications received across all Cash Store locations. Individual store approval rates may be lower. Customers can typically expect to receive loan proceeds in less than 20 minutes; however, processing times vary by customer and transaction, and are not guaranteed. Vehicle is subject to evaluation for title loans. Cash Store offers consumer credit products that are generally short-term in nature and not intended for long-term borrowing needs.
Categories: personal loans, private & cash advance loans Keywords: payday loans, personal loans, speedy cash, avant, lendup, loans, check into cash, guaranteed, upstart, ace cash express, loan, bad credit loans, personal loan, payday loans online, rise credit, loans for bad credit, opploans, online loans, payday loans near me, oportun, spotloan, installment loans, payday loan, online payday loans, ace cash, personal loans for bad credit, ace check cashing, avant loans, bad credit car loans, best personal loans, personal loan rates, lend up, rapid cash, cash express, title loans, title loan
Opening Hours
Monday: 10:00 to 18:00
Tuesday: 10:00 to 18:00
Wednesday: 10:00 to 18:00
Thursday: 10:00 to 18:00
Friday: 10:00 to 18:00
Saturday: 10:00 to 14:00
Sunday: Closed

Images from Cash Store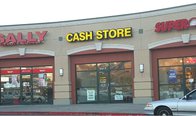 Videos from Cash Store
What's the difference between a Payday Loan and an Installment Loan? Let's compare them so you can choose the loan that works best for you.
More information
Cash Store was established in 2001
Products: Cash Advance, Installment Loan, Title Loan, Payday Loan Alternative, Cash Loans, Personal Loans
Specialities: Fast Cash Loans, High Approval Rates, Great Customer Service
Languages spoken: English
Services include: Financial Service, Loan Provider, Alternative Financial Service, Personal Lender

Link to this page
If you would like to make a link to this page from your own website, simply copy and paste the code below into any page of your site.