C K Parking Lot Maintenance
C K Parking Lot Maintenance
---
Business details
C K Parking Lot Maintenance
2750 SW 69th Pl
Lincoln
NE
68532-1815


Find out more about us on Connect2Local
About C K Parking Lot Maintenance
Are you looking for an experienced business to install/or repair your business's parking lot or other asphalt surfaces? Take advantage of affordable and effective services from C K Parking Lot Maintenance in Lincoln, NE. These experts specialize in asphalt paving, and they have the knowledge to fix any problem your parking lot is currently facing.

With years of experience, this team is able to tackle even the toughest jobs, from crack repairs to parking lot striping. In all projects, these licensed, bonded, and insured experts utilize high-quality materials and equipment, ensuring long-lasting results. They also perform sealcoating services to better protect your newly repaired asphalt. In addition to parking lot maintenance and repairs, they offer design and installation services, creating parking lots that best suit their clients' specific needs.

For superior service and high-quality workmanship, reach out to C K Parking Lot Maintenance. Call (402) 610-0691 to receive your free estimate today.
Categories: paving contractors, asphalt paving contractors, foundation contractors, driveway sealers Keywords: Asphalt Maintenance, concrete repair, crack repair, parking lot, parking lot maintenance, parking lot striping, Sealcoating, Asphalt Companies, commercial paving, asphalt paving

Facebook
Opening Hours
Monday: 08:00 to 17:00
Tuesday: 08:00 to 17:00
Wednesday: 08:00 to 17:00
Thursday: 08:00 to 17:00
Friday: 08:00 to 17:00
Saturday: 08:00 to 17:00
Sunday: 08:00 to 17:00

Images from C K Parking Lot Maintenance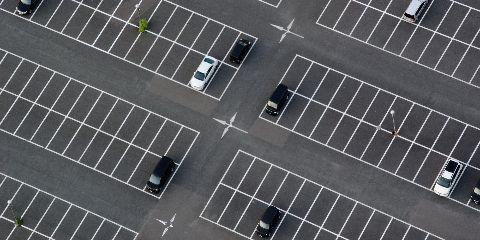 More information
Services include: Parking Lot Maintenance, Asphalt Pavement & Repair, Parking Lot Striping, Parking Lot Repair

Link to this page
If you would like to make a link to this page from your own website, simply copy and paste the code below into any page of your site.