United Rentals - Power & HVAC
United Rentals - Power & HVAC
---
Business details
United Rentals - Power & HVAC
8700 Fruitridge Road
Sacramento
CA
95826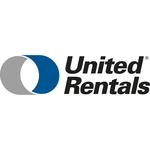 Rent the right equipment and tools. Right now.
About United Rentals - Power & HVAC
Categories: heating equipment & systems, heating contractors, home appliance rental
Services - Power & HVAC
Services
Customized and Reliable Climate Control Rentals
Cooling, heating, dehumidification, indoor air quality...no matter the emergency or complexity, our Climate Solutions group has you covered. Our dedicated team provides the knowledge and equipment to create the safe, ideal environment you need at critical speed. Planned or unplanned, we're there for you.


Fleet for Every Need: Heaters & Air Conditioning Equipment for Rent
We know climate emergencies come in all shapes and sizes. That's why United Rentals Climate Solutions carries a full line of portable air conditioner rentals from 1 to 12 tons, heaters, evaporative coolers, dehumidifiers and air scrubbers. Our fleet is designed for rapid deployment and maintained for peak dependability. From spot coolers to large mobile ACs with heat to chiller rentals, we'll deliver sensible, efficient climate solutions to meet your exact need.


Commercial HVAC Delivery and Installation Services
It's not enough to have first-rate equipment; we exceed customer expectations with superb delivery and installation services. United Rentals leverages our nationwide network of Climate Solutions branches, an inventory optimized for seasonal peaks and local service experts to quickly deliver and expertly install your climate solution. Our technicians are trained to deliver and install cooling and heating equipment at construction sites, commercial buildings and more.


Portable Heating and Cooling Climate Solutions Specialists
Available 24/7, our experienced specialists can design the perfect climate solution for your most complex climate challenge. Our experts consider every facet of your project to create a tailored submittal that leaves nothing to chance. We can dial in your temporary HVAC system to your unique requirements and customize your AC system or heat settings. When the need is urgent, our experts will expedite your order to meet the delivery and installation timelines.


Power and HVAC Equipment for the Refining and Petrochemical Industry
Rely on United Rentals to provide solutions to overcome your plant challenges and quickly deploy temporary backup power, electrical distribution and temperature-control solutions. We have rentals for mobile power generation with diesel standby generators that can run longer than 24 hours, plus portable air conditioners, floor heaters and an electric chiller fleet.


Outdoor Heating and Air Conditioning
United Rentals' fleet of climate control solutions features the equipment and expert on-site support you need for outdoor sites. United Rentals can design and build a successful solution. We have rentals for mobile power generation with large commercial generators that can run longer than 24 hours, plus portable commercial air conditioners and power distribution panels for temporary power applications.


Portable A/C and Heating for Disaster Relief and Restoration
United Rentals is ready to help at a moment's notice. Turn to our dedicated helpline and 24/7 customer care for rapid response and ongoing support. When emergency and unexpected situations strike, United Rentals has what you need with the largest network of locations and equipment across North America. We feature large-scale commercial air conditioners, dehumidifiers, industrial fan rentals, and more for your emergency medical tents or trailer.


Commercial HVAC for Construction
Rely on United Rentals to provide quick, reliable service for new construction builds, planned maintenance and emergency situations. Our fleet of rental solutions includes power generation; temperature control units such as versatile portable air conditioners; and high-quality climate control products like compact dehumidifiers for speed drying materials and structures and proper air filtration.


Utility and Power-Generation Equipment
Implement the right solutions for your utility and power-generation needs. United Rentals has dedicated industry experts and the largest rental fleet in the industry across North America to help you craft and implement the perfect solutions for utility companies and power producers. Keep customers happy and service uninterrupted with our vast inventory of heating, cooling and moisture-control equipment.


Industrial Power and HVAC Solutions
Extreme conditions call for extreme service. United Rentals delivers industrial power and HVAC rentals along with expert service and implementation. From power generation and air conditioners to power distribution, trust us to help you overcome planned and unplanned production limitations and challenges. Get mobile power designed for your jobsite and specific needs.



Facebook
Opening Hours
Monday: 07:00 to 17:00
Tuesday: 07:00 to 17:00
Wednesday: 07:00 to 17:00
Thursday: 07:00 to 17:00
Friday: 07:00 to 17:00
Saturday: Closed
Sunday: Closed

Link to this page
If you would like to make a link to this page from your own website, simply copy and paste the code below into any page of your site.