CostSeg Energy Solutions
CostSeg Energy Solutions
---
Business details
CostSeg Energy Solutions
2518 Perring Woods Road
Baltimore
MD
21234


Call for a FREE "Pre-Analysis" of savings!
About CostSeg Energy Solutions
We work with tax professionals and owners of residential rental, multi-family and commercial property to provide the calculations necessary to accelerate the depreciation and save significantly on Federal Income Taxes. We provide consultation and can facilitate implementations of energy savings projects like: energy audits, LED lighting, HVAC, building envelope upgrades and Community Solar. We provide the forensic calculations necessary to recoup the maximum tax savings from all related projects. Through our affiliations and expertise, we also analyze and offer savings in everyday categories in which organizations spend money. Call: 410-878-2553 or email me: jlotz@CostSegES.com for a FREE "Pre-Analysis" of potential savings!
Categories: accounting & bookkeeping, solar power systems & equipment Keywords: Cost Segregation, Tax Savings, Accelerated Depreciation, Energy Savings, Cost Reduction
Bios

Products and Services
Bios
Jerry Lotz
CostSeg Energy Solutions was born in 2015 as result of years of listening to and taking care of customers' needs. Jerry Lotz, Principal of the company, had a vision of pooling together a select few highly reputable companies that offer products and services that will give for-profit and not-for profit owners and managers a "peace of mind" in these tenuous times. Owners and managers want to know they are making the most efficient use of their hard earned dollars. They also want to know they are offering the "best" products and services they can to meet the market they are looking to penetrate. They want to feel good about taking care of the people in the organization that help them survive and thrive.

Although we specialize in serving domestic clients, we have a global reach and help organizations around the world operate more efficiently and maximize profits. We value human capital and the talents that they bring to the workplace. We work to help clients cut expenses so they retain and reward human capital.

Products and Services
Cost Segregation Study
We provide an IRS "Certain Method" engineered based Cost Segregation Study. We are calculation experts who work with tax professionals and commercial property owners to accelerate depreciation on commercial properties. The result is significant FEDERAL TAX saavings for the property owner.


Cost Reduction Analysis
We analyze and negotiate savings on recurring expenses that businesses and consumers pay.
Our intent is not to switch the provider, but to negotiate a better rate with the current provider.
Among other categories, we negotiate cell phone charges, internet and cable charges, security system charges, waste management services, pest control service charges and others.
We split the savings we negotiate
Url: http://bit.ly/-SAVE-on-EVERYDAY-SERVICES

Community Solar
Consumers and small businesses in MD and parts of DE and NJ can subscribe for FREE to Community Solar. Community Solar is a program where property owners and renters subscribe to a local solar farm that feeds solar to the grid on their behalf. For that they receive an additional 10% savings on their electricity charges. Subscribers in the Low-Moderate income category receive up to a 25% savings on their electricity charges.
FREE to Sign-up
Url: http://bit.ly/Solar-withNOPanels

Energy Savings Initiatives
We monitor electricity supplier charges and match the subscriber with the most favorable supply program in their area. When another supplier announces a more preferencial program, we autoswitch the client to the more preferencial program,

There are a number of commercial energy efficiency products that can save between 15% to 25% on electricity consumption on HVAC, walk-in refrigeration and freezer units, as well as PTAC in-room units

Url: https://costseges.vivlifestyle.com/energy-efficiency/

Additional Contact Information
Mobile Phone: 410-960-8269

Facebook
Opening Hours
Monday: 09:00 to 18:00
Tuesday: 09:00 to 18:00
Wednesday: 09:00 to 18:00
Thursday: 09:00 to 18:00
Friday: 09:00 to 18:00
Saturday: Closed
Sunday: Closed

Images from CostSeg Energy Solutions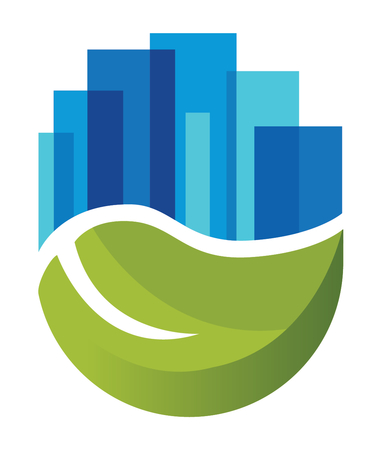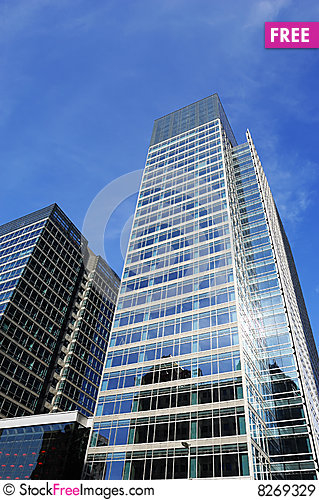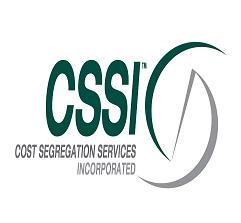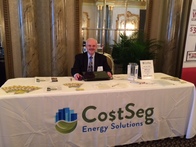 More information
CostSeg Energy Solutions was established in 2015
Brands offered include: Cost Segregation Services, Inc. CSSI
Products: Cost Segregation Studies
Specialities: Tax Savings, Cost Reduction, Energy Savings
Services include: Repair Regulation Applications, Building System Valuations,, Cap-EX Reversals, R & D Tax Credit Applications, Energy Audits, LED Projects, 179D Studies

Payment options accepted by CostSeg Energy Solutions
American Express
Cash
Check
Discover
Invoice
MasterCard
Visa
Link to this page
If you would like to make a link to this page from your own website, simply copy and paste the code below into any page of your site.