Curb Guys AZ
Curb Guys AZ
---
Sorry, no map is currently available for this listing.
Business details
Curb Guys AZ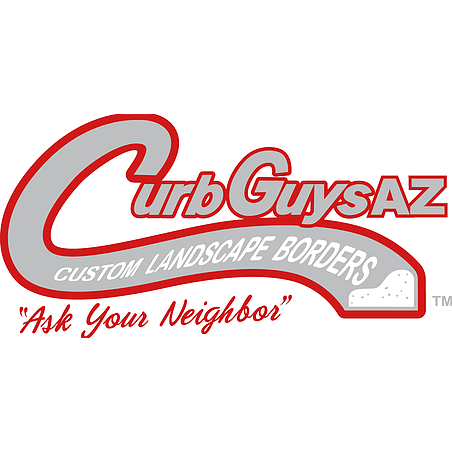 Give us a call for a free estimate today!!
About Curb Guys AZ
Curb Guys AZ have been professional installers of Custom Landscape Borders for over twenty years. We are looking forward to working together with you. As we establish our working relationship we intend to provide you with an enjoyable, dependable and quality service you can appreciate. Our unique process creates a neat professionally designed appearance that's more durable and less expensive than traditional methods. We do fast, clean and efficient installation without disturbing existing landscape, and eliminating costly formwork. There are endless design capabilities for residential design and commercial applications, including new and remodeled landscaping, between your lawn and landscaping planters, around trees, raised bed retainers, and on and on.
Categories: landscape design Keywords: landscape curbing, landscape design, backyard design, landscape architecture, backyard landscaping, front yard landscaping, backyard landscape design, concrete curbing, landscape design near me, small backyard designs, pool landscaping, landscape designers near me, modern landscaping, backyard pool designs, landscape architect near me, desert landscape front yard, front yard design, modern landscape design, pro landscape home, landscaping around pool, modern front yard, front yard landscape design, small front yard landscaping, small backyard landscaping, landscape installation, concrete landscape edging, landscape design companies near me, concrete landscape curbing, cement curbing, concrete garden edging, residential landscape design, landscape design company
Curb Guys AZ
Landscaping
Curb Guys AZ Provides Full-Service Landscaping Solutions In Chandler and Phoenix.
Everyone loves beautiful landscapes, but a lot of us erroneously assume that laying down some grass and planting some flowers are all it takes to get breathtaking lawns – it isn't. There's a whole lot more involved in planning to successfully designing a beautiful landscape, let us handle it. At Curb Guys AZ, we are experts at designing and building landscapes that are not only stunning, but are customized to match your taste and neighborhood. Our fully trained technicians understand that your outdoor space is an extension of your home, and will work very hard to help you create a space that fully expresses your personality. What makes Curb Guys AZ different from other Chandler and Phoenix landscapers?
"Customer First" is more than a mantra – it is the corner stone on which our company is built – and this is obvious in every interaction we have with you. Because we always put our customers first, we always able to execute our projects professionally and excellently. If you're looking for a prompt and effective service, delivered with a smile, work with us. Learn More About Our Landscape Services.
Our designs can be as simple or complex as you need it to be, and we incorporate various aspects of hardscape and softscape such as: • Retaining walls • Native plants and vegetation • Shrubs / Trees • Decorative plants • Landscape lighting • Flowering gardens • Fence Installation • Patios / Decks • Aquatic features including fountains and ponds • Stonework / pavers Work With Us
From design to build, our services are focused on ensuring that you get landscaping that exceeds your expectations. We provide quality construction, residential and commercial landscaping services throughout Chandler, Phoenix and the greater Maricopa County area.


Landscaping Service
Curb Guys AZ is not your typical landscape design firm. Founded and grown from seed right here in Gilbert and Scottsdale, Curb Guys AZ is a full-service landscaping business committed to responsibility, to our environment, our community, and to our clients. Our full-service process is designed to give you the best possible experience and value, and a final landscape that is way above and beyond your expectations. Beginning with a complimentary in-home consultation, our process continues with landscape design, installation, and ongoing maintenance of homes and businesses in the Maricopa County area.

Curb Guys AZ starts by making a complimentary visit to your home or other landscape site. We will walk through your landscape, getting to know you, and learning more about what you are looking for. With a good feel for your property and a clear understanding of what you envision for your ideal landscape, we can start the process to transform your ideas into a beautiful, sustainable design.

The design phase is the heart and soul of our process. Incorporating our years of well-rounded landscape expertise and a healthy dose of creativity, Curb Guys AZ designs a landscape based on your unique property and your vision, personal style, and goals. In our design presentation meeting, we will talk through every element and incorporate your feedback and changes before asking you to sign off on the final design.

Now comes the fun part of seeing your landscape come to life! Depending on the time of year and the scope of your project, your installation could be scheduled for 1-3 months from the time you have signed off on your final design. Curb Guys AZ will make sure you're updated and informed about expected timelines along the way.

Curb Guys AZ's ongoing maintenance programs allow us to extend the return on your investment in landscaping, with the same care and pride as we would show with our own. We use only sustainable, responsible, and environmentally friendly practices, and our maintenance programs in Gilbert and Scottsdale are customized from a list of a la carte services to fit your specific landscape, lifestyle, and needs.


Commercial Curbing
It is no secret that there are certain expectations when it comes to how commercial properties look and function in Maricopa County. They are expected to maintain upkeep, and foster a certain level of aesthetic appeal for customers, clients, employees, and guests. If a commercial property does not look up to snuff, it can reflect poorly on the business as a whole. It can also create safety gaps, which can pose all sorts of problems. These can be potentially both hazardous and costly and damaging to the reputation of a business. It is especially important to upkeep concrete pavement. One way to do this is by utilizing Curb Guys AZ commercial concrete curbing services in Chandler.

While concrete curbing addresses numerous safety concerns, it also can add a lot to the look of your property. Curb Guys AZ commercial curbing in Chandler can be installed in numerous styles, designs, textures, colors, shapes, and even more. There is something to suit any taste and any building or property. It is a diverse and economical way to pull together any outdoor space. They are commonly used to edge and border flower beds, mulched areas, sidewalks, parking lots, raised lawns, walking trails, and all sorts of landscaping and hardscaping features.

There are numerous ways to spruce up a space, and many involve large investments and may put entire areas of a property out of commission for weeks or months. Curb Guys AZ commercial curbing in Maricopa County is a low cost and low maintenance way to add some life to your property. It can often be installed over the course of a day, making it highly convenient. It is an easy way to increase your property value. It is rust resistant, an effective barrier, and makes landscaping far more durable than it would be on its own. It also reduces the amount of time that edging and trimming would traditionally require while staying solidly in place.

Just like any form of concrete, curbing and edging can be prone to both cracks and discoloration. Though some color change and hairline cracks are expected, our team of experts uses high quality mix and installation techniques that ensure your landscape looks beautiful year after year. If you are ready to upgrade your business with commercial curbing in Chandler, Curb Guys AZ has the experience and expertise to get the job done right for the right price. To explore our residential and commercial services and set up a consultation, please give us a call or contact us online.


Curbing
If you're tired of looking at your outdated landscaping in Maricopa County but aren't sure where to begin when it comes to improvement, you may want to give some thought to installing or redoing some concrete or stone curbing with Curb Guys AZ in Chandler. Curbing, or the solid borders that surround gardens, water features, and other landscaping elements, can create a brand-new look for your lawn without requiring much in the way of additional costs. You may be surprised at how much more sophisticated and streamlined your lawn looks after you've invested in some new curbing. Read on to learn more about three unexpected benefits you may be able to realize by installing or updating your landscape curbing.

Real estate agents consistently promote the importance of curb appeal when trying to list or sell a home. Homes with high curb appeal that is, homes that have simple, attractive, and streamlined exteriors, including landscaping are far more likely to find a buyer quickly, even in a depressed market, than homes that are obviously fixer uppers or that will require a bit of work to get in show ready condition. Without Curb Guys AZ landscape curbing in Chandler in place, your landscape options become more limited. Some homeowners have no border between their landscaping like mulch or potting soil and the surrounding grass or adjacent sidewalk, which can create an unfinished appearance that may be a turnoff to potential buyers. Other homeowners may have a thin metal border to contain the mulch. Over time, this border can become scratched and pitted by lawnmower blades and weed eater string, making it a less attractive option. These thin borders can also shift with changes in the ground caused by flooding, erosion, or even just the natural settling of soil, becoming uneven or even falling down over time.

By installing stone or concrete Curb Guys AZ curbing in Maricopa County, you'll be able to create a seamless appearance that's much more aesthetically pleasing than your other options. This streamlined and low maintenance landscaping can catch buyers' eyes, enticing them to come in for a closer look, even if some of your property's features might otherwise have been disqualifying factors. Not only can the curb appeal generated by your new curbs make your home easier to sell when the time comes, it can improve the paper value of your home even if you have no plans to sell. This can improve your ability to qualify for favorable refinancing and home equity terms, providing you with the cash you need to perform other home maintenance or improvement projects without dipping into your savings or taking out a higher-interest personal loan.

One of the main benefits of Curb Guys AZ landscape curbing in Chandler is its subsequent reduction in weeds. Not only can having a solid border between grass and garden prevent grass seeds and other unwanted intruders from putting down roots where they shouldn't be, it can make it much easier to trim any weeds or tall grass that does make it through this initial barricade. Because concrete and stone landscape curbing is designed to stand up to the elements, it is also well equipped to any abuse a lawnmower even a riding or zero turn mower or weed eater can dish out, remaining stable and strong even when in direct contact with the blades. This can allow you to mow or weed eat directly against the edges of your curbing, enhancing the neat and trim appearance of your lawn and garden. Installing new landscape curbing is almost certain to improve the appearance of your home while improving and retaining home value and saving you time on lawn and garden work. Once you get a good look at your neat and trim new lawn, you're likely to wonder what took you so long. We can help your yard to look neat and beautiful in less time than you think.


Extruded Curbing
Curb Guys AZ extruded curbing in Chandler is an alternative to precast concrete curb and plastic landscape curb. Our pre-approved concrete mixture is continuously fed into an extruding machine. The result is a continuous curb which can be shaped or formed in unlimited ways. Our extruded curbing in Maricopa County can be installed on the binder or finish course of pavement. Under most circumstances installation on the binder is utilized, but has the added flexibility after paving is complete.

Curb Guys AZ in Chandler always start with a surface cleaned of any debris. Based on established surveyors' stakes, our team will lay guidelines for a straight outside appearance. An adhesive consisting of latex mixed with concrete or 2 part epoxy will be applied to pavement. Our custom mix design is placed into the hopper and vibrated for best compaction before entering the desired mold profile. Control joints will be tooled as soon as possible at preset intervals, with the additional radius. A final light touch with a hand trowel will smooth out any minor imperfections.

Your new curb will be treated with a curing compound, creating a membrane to retard water loss during curing. The benefits of extruded concrete curb begin with the initial installation and last throughout the curb's lifespan. Curb Guys AZ extruded concrete curbing in Maricopa County can be installed much faster than pre-formed curbing. This equates to a lower cost to have curbing installed and it means your curbing will be completed sooner.

Once installed, Curb Guys AZ extruded curbing has a proven track record under the harsh Chandler winters. This application has a proven track record of outlasting bituminous curb, thus saving on costly seasonal curb repairs. An annual maintenance program is recommended and should include a concrete sealant to extend the life of your curb.


Parking Lot Curbing
Go above and beyond to make sure that your pavement looks neat and polished from the outside with Curb Guys AZ parking lot curbing in Chandler. A tidy exterior appearance can give your business a genuine sense of credibility, after all. There are various options for you to consider to take your business's appearance to the next level. You can even think about getting its parking lot pavement edges curbed professionally in Maricopa County. There are all sorts of advantages to doing so.

If you want to strengthen your company's curb appeal in a big way, you should invest in Curb Guys AZ parking lot curbing service in Chandler. Curbing features concrete borders to protect various structures from being impacted by vehicles and can give your business an unrivaled vibe of trustworthiness. Don't forget that better curb appeal always leads to better property value. If you want your business' value to go up, then you should do anything and everything you can to prioritize its appearance.

Safety should always be the number one goal for commercial owners. It doesn't matter if you're in charge of a grocery store, a beauty salon or an insurance agency. You need to do everything in your capacity to promote optimal safety for your staff members, customers, and clients. Curbing a business parking lot or a driveway with Curb Guys AZ in Maricopa County can confirm just how much enthusiasm you have for your day to day operations. It can confirm that your business isn't an afterthought to you or to anyone else on your team.

Thankfully, curbing a parking lot can do a lot for the safety of your business' outdoor space. It can contribute to a parking lot that's a cinch for all to get around. If you want to minimize confusion and possible dangers, then nothing can top investing in Curb Guys AZ parking lot curbing in Chandler.

It can be nice for customers and clients alike to know that Maricopa County business owners and representatives genuinely care for their exterior appearance. If you put time into the exterior of your business with Curb Guys AZ parking lot curbing, that may showcase your devotion to doing right by your customer base. Customers appreciate when businesses make an effort into portraying themselves in a positive fashion.


Opening Hours
Monday: 07:00 to 20:00
Tuesday: 07:00 to 20:00
Wednesday: 07:00 to 20:00
Thursday: 07:00 to 20:00
Friday: 07:00 to 20:00
Saturday: Closed
Sunday: Closed

Images from Curb Guys AZ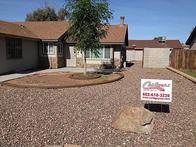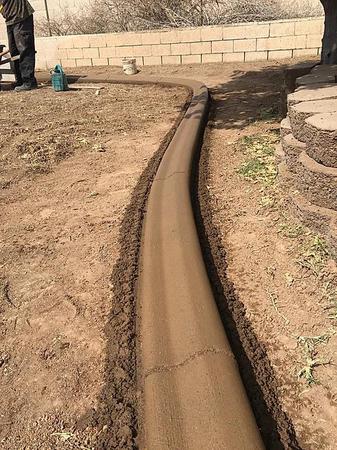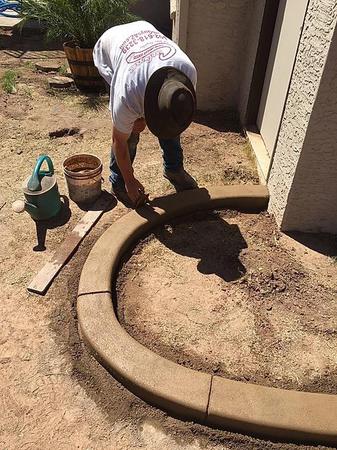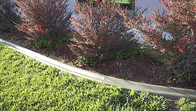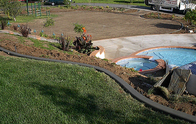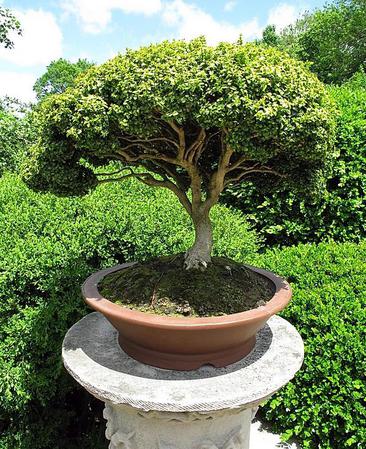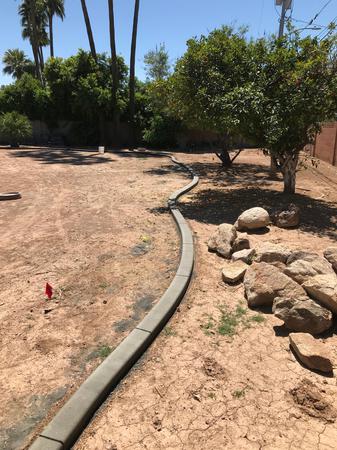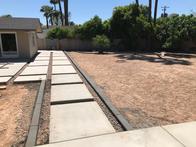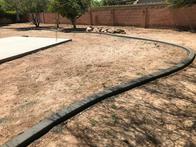 More information
Services include: Landscape Design, Landscape Architect, Landscaper, Curbing, Parking Lot Curbing, Residential Curbing, Commercial Curbing

Payment options accepted by Curb Guys AZ
American Express
Cash
Check
Discover
MasterCard
Visa
Link to this page
If you would like to make a link to this page from your own website, simply copy and paste the code below into any page of your site.