Investments : Farmington Hills
Investments
Investments in Farmington Hills, Michigan
31275 Northwestern Highway,
Suite 145,
Farmington Hills,
MI,
48334
Bios

Products and Services
Our Staff
Richard Bloom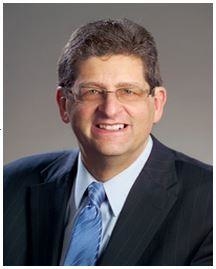 Rick Bloom has served clients in the area of financial planning since 1984 and is a partner with Ken Bloom in Bloom Asset Management and the law firm of Bloom, Bloom & Associates. He has been selected as one of the Top 250 Financial Planners by Worth Magazine, and currently writes a financial column each Thursday and Sunday in the Observer & Eccentric Newspapers. He also airs twice-daily business updates throughout Michigan on the affiliate stations of the Michigan Radio Network.
He served as host of the popular "Rick Bloom Show" on WDTK-AM 1400 and was also host of the "Money Talk" radio show on WXYT 1270-AM for 16 years. He was also a daily financial columnist for the Detroit News for over ten years and wrote twice-weekly financial columns for the Oakland Press. Rick has been quoted in the Wall Street Journal and other national publications on financial planning and the Stock Market. He is also a frequent spokesperson on financial matters on local TV and radio shows.

Rick gives numerous seminars and speeches on financial planning and investments for a variety of professional, civic and business organizations, such as Chrysler Corporation, the Better Business Bureau, Grosse Pointe Men's Club, Madonna University, Michigan State University Alumni Association, Corp Magazine and the Observer & Eccentric Senior Expo.

Rick is an honors graduate of both Michigan State University and the University of Michigan Law School. He is a licensed attorney and a Certified Public Accountant (CPA).
Education: Honors Graduate of Michigan State University, Honors Graduate of Michigan Law School
Certifications: Certified Public Accountant, Licensed Attorney
Services: Financial Planning
Url: http://www.bloomassetmanagement.com/about-us/our-team.aspx

Kenneth J. Bloom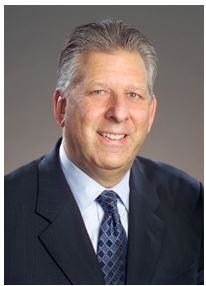 Ken Bloom is an attorney, financial advisor and tax expert and is a partner with Rick Bloom in Bloom Asset Management and in the law firm of Bloom, Bloom & Associates, specializing in business, taxation and estate planning. He has been a featured speaker on investing, estate planning and taxes at numerous community seminars and for business and civic organizations and has also been interviewed on television and radio regarding financial planning and the Stock Market.

Ken is an honors graduate of Michigan State University and the University of Detroit Law School. He also holds a master's degree in taxation from New York University and is a licensed attorney in Michigan and California. He earned a Certificate of Completion in the areas of probate and estate planning from the Institute of Continuing Legal Education and the Probate and Estate Planning Section of the State Bar of Michigan.
Education: Honors Graduate of Michigan State University, Honors Graduate of the University of Detroit Law School, Master's Degree in Taxation from New York University
Certifications: Licensed Attorney in Michigan and California, Probate and Estate Planning Certification from the Institute of Continuing Legal Education, Probate and Estate Planning Certification from the Probate and Estate Planning Section of the State Bar of Michigan
Services: Attorney, Financial Advisor, Tax Expert
Url: http://www.bloomassetmanagement.com/about-us/our-team.aspx

Our Services
Services
At Bloom Asset Management we understand that your investment portfolio means a lot more to you than just dollars and cents. It's about your goals for the future, and the ability to live your dreams. That's why we manage each portfolio as if it were our own--with the care and attention individual investors have come to expect from us since 1984.
Money Management and Financial Planning
Why Should I Hire an Investment Management Firm?

Many business and professional people work so hard they don't have the time or the energy to manage their own investment portfolio. Rash decisions and neglected portfolios are good ways to loose money. Retirees are also busy people these days, and feel that now is the time to enjoy their lives and not worry about investments. In these situations, it's a good idea to delegate the management of your portfolio.

Bloom Asset Management is a Registered Investment Advisor established to help our clients answer these important questions. We make investing easy and cost-effective for you by developing a customized portfolio of no-load mutual funds and continuously monitoring the performance of the investments. Many money management or brokerage firms treat all customers the same. Whatever the "flavor of the month" investment is, that's what the investors get for their portfolio. Often, the funds recommended are "loaded", or commissioned, and cost the investor more money, while helping the broker make more money.

At Bloom Asset Management, we treat each investor as an individual and recommend a portfolio that fits your unique needs. Before we develop a portfolio, we meet with you to determine your financial goals and tolerance for risk. Then we develop a customized portfolio of no-load mutual funds designed with your particular situation in mind.

Not all investments have equal risk. Stock funds, as an example, have an excellent growth track record over a long period of years. However, over a shorter period of time there may be significant volatility. This makes Stock funds an excellent long term, but risky short-term investment.

The combination of a person's individual personality and needs determine the flexibility and aggressiveness of each investment. You may be very conservative for some needs and very aggressive on others.

Diversification is the foundation of each portfolio developed by Bloom Asset Management. Accordingly, we select from thousands of no-load mutual funds and design an investment mix that is well balanced and diversified. In selecting the specific mutual funds, we emphasize the performance of the funds, which includes continuity of management and consistency of investment style and results.

Bloom Asset Management uses major financial institutions to act as custodian of client assets. Each month, you receive a consolidated, easy-to-understand statement directly from the custodian, showing the portfolio value and investment positions, including a summary of activity for the month. Bloom Asset Management handles all of the paperwork and makes the investment decisions for you to ensure that the portfolio meets your goals and objectives.

To schedule an appointment or to ask questions about our Investment Management service, please e-mail our Financial Planning Assistant, Delilah Caputo, or call us at (248) 932-5200.

Financial Consultations

The financial consultation provides independent advice in the areas of:

Estate Planning
Risk Management
Taxes
Investments
We believe a financial advisor should be like a golf pro. A golf pro helps you with your swing and gives advice on problem areas, but lets you play the game yourself. As financial advisors we find out about your needs, goals and objectives.

In consultation with you, we create a financial strategy that will fill those needs and goals. Finally we make your initial financial plan and suggest your portfolio. Then we get out of the way and let you implement your no-load fund investment plan. It is your obligation to make the buys and follow through.

Our financial consultation process begins with a questionnaire, which we ask you to complete and return prior to the meeting. Your advisor will review your questionnaire prior to the meeting so that they are familiar with your individual situation. The process continues with a comprehensive private meeting with you and your advisor. During the meeting, which lasts approximately 1 1/2 hours, we review each of the aforementioned areas with you and evaluate your current situation. After the meeting, the client receives a detailed "Letter of Recommendation" with specific suggestions in each area.

The investment recommendations are made using only no-load mutual funds. We charge a flat fee for our services. We do not place any orders for you, or make any commissions on what you buy. We don't sell insurance, stocks, or mutual funds. We earn no commissions and don't receive any trips or other gratuities for recommending particular investments. When you become a client, our loyalty is to you and only you.
The process continues with your advisor answering any follow-up questions you may have. This service is offered for a flat fee, and follow-up consultations are provided at a reduced fee.

Url: http://www.bloomassetmanagement.com/about-us/money-management-and-financial-planning.aspx

Estate Planning & Legal Services
Bloom, Bloom & Associates provides a variety of estate planning services, including:

Recommending strategies to maximize investments and minimize tax liability for family and business financial situations
Preparation of wills, trusts, living wills, durable powers of attorney, and medical powers of attorney
Preparation of estate tax returns
Representing clients in probate proceedings
Small and Family Owned Businesses
We believe that it is very important for lawyers to have a complete understanding of a client's business and financial objectives. We believe that in order to accomplish these objectives, it is important to focus on eliminating real or perceived obstacles. To accomplish the client's objectives requires creativity coupled with practical experience. We help the client in selecting the right entity to meet their business goals, taking into account tax considerations and other goals of the client.

Small Business services include:

Creation and assistance in the formation of business entities
Negotiating and drafting contracts and employment agreements
Preparation of buy-sell agreements, business succession-planning and transfer of family owned businesses
Representing clients in the sale or purchase of a business
Business retirement planning
Negotiation and representation for business and commercial transactions
Real Estate
We provide a wide range of legal services in all areas involving real estate, both as an owner, developer, tenant or purchaser.

Real Estate services including:

Representation in the purchase, sale or financing of residential & commercial real estate
Drafting of purchase & sale agreement, leases & other real estate documents.
Tax Planning
Solutions to tax issues require new and creative ideas combined with a strong background in taxation. We have the ability to assist the client in Federal and State tax issues.

Other tax related services include:

Consultation regarding income, gift and estate taxes
Structuring tax-sensitive business and personal transactions
Representing clients before the Internal Revenue Service and Michigan Department of Treasury during audits, investigations, appeals and collection proceedings
Representing clients in tax litigation
Assisting clients in payment of taxes

Url: http://www.bloomassetmanagement.com/about-us/estate-planning--legal-services.aspx

Bloom Law Firm
At Bloom, Bloom & Associates you will work with top-notch legal professionals who believe that communication is the cornerstone of a successful attorney-client relationship.
This philosophy is put into practice from the very first meeting when we explain our fees and billing procedures in easy to understand terms. We also discuss the various legal and practical remedies involved in a particular matter as well as the estimated time and expense.

If unexpected developments occur as work progresses, we consult our clients as soon as possible to examine the most cost-effective alternatives available.
This honest and ongoing communication helps build strong relationships with our clients, and we encourage them to contact us at anytime to discuss our services and ask questions about legal matters.

When you work with attorneys and staff at Bloom, Bloom & Associates, you receive advice from highly experienced professionals who believe strongly in the value of continuing education. Our attorneys regularly attend seminars to keep abreast of the latest developments in their respective areas of legal expertise. In addition, members of the firm often share their expertise by conducting educational programs for many civic, business and professional organizations throughout the community.

Url: http://www.bloomassetmanagement.com/about-us/bloom-law-firm.aspx

Retirement Planning
The current recession and recent downturn in the stock market has had a negative impact on everyone's investment portfolio, but for people who are nearing retirement, the current situation is often direr.

In the past, planning for retirement seemed fairly simple: First, you save as much as possible in a 401(k) or other work retirement plan that helped you reach the company match; watch the value of your house go up to provide you with lots of equity; and find a nice place in Florida, the Carolinas or Arizona to spend your retirement years.

But that American retirement dream has been dashed for many people hit hard by the recent market downturn and subsequent recession. However, that doesn't mean that you can't retire in much the same manner as you had planned. But in today's reality, it may mean changing both your investment strategy and expectations in order to accomplish your retirement goals.

At Bloom Asset Management, we can help you re-evaluate your retirement goals and revise your financial strategy to help you ultimately meet your retirement goal. In addition to analyzing your current financial situation and retirement portfolio, we will also look at other key areas that impact your retirement, including:

When you plan to retire
What Social Security benefits you qualify for
What other sources of income will have you during retirement
Are you willing to work longer to prolong your retirement
Are you planning to work part-time during retirement
What type of retirement "lifestyle" would you like to maintain
Getting detailed information on these areas can help us build a retirement strategy and financial plan that will help you reach your retirement objectives. When it comes to retirement income, the old rule is that you should plan on achieving retirement income of at least 80% of your pre-retirement income during your retirement years. However, that is just an average, and many factors can make your individual need either lower or higher depending on your own circumstances.

Of course, regardless of whether you plan to live modestly or travel the world, the X-factor in retirement planning often comes with our health. And while a major medical condition can drastically cut into ones retirement funds, so too can outliving one's retirement assets. In fact, today many people don't plan their retirement funds around their own longevity. Thanks to advances in medical science and a focus on health, many people are living well into their 80s and sometimes even their 90s! While that would have been the exception rather than the rule in the 1960s or 70s, today it is fairly common.

As a result of people living longer, that longevity issue also has to be factored in when saving for retirement so that you don't run out of money. Life expectancy should also be considered when determining your investment strategy and your retirement lifestyle.

As you can see, there are many things to think about when you are developing a financial strategy for your retirement years. At Bloom Asset Management, we can help you navigate the retirement "maze" and come out with a plan that will fit your individual goals and situation.

Url: http://www.bloomassetmanagement.com/retirement.aspx


Call Today For Unbiased Commission-Free Help!

24031 Research Dr,
Farmington Hills,
Michigan,
48335

33493 W 14 Mile Rd,
Ste 80,
Farmington Hills,
MI,
48331

More info available at FINRA's BrokerCheck website

31313 Northwestern Hwy # 108,
Farmington Hills,
Michigan,
48334

30200 Northwestern Highway,
Farmington Hills,
MI,
48334

Visit Your Local Investor Center Today!

32255 Northwestern Hwy,
Ste 200,
Farmington Hills,
Michigan,
48334

35055 W 12 Mile Rd.,
Ste 101,
Farmington Hills,
MI,
48331

Click to learn more about Morgan Stanley

31313 Northwestern Hwy,
Farmington Hills,
Michigan,
48334

32255 Northwestern Hwy,
Ste 200,
Farmington Hills,
Michigan,
48334

34119 W 12 Mile Rd # 320,
Farmington Hills,
Michigan,
48331

24566 Indoplex Cir,
Farmington Hills,
Michigan,
48335

27755 Stansbury Blvd,
Suite 275,
Farmington Hills,
MI,
48334

This location does not handle banking transactions