Monique Donaldson: Allstate Insurance
Monique Donaldson: Allstate Insurance
---
Business details
Monique Donaldson: Allstate Insurance
6175 Som Center Rd
Ste 120
Solon
OH
44139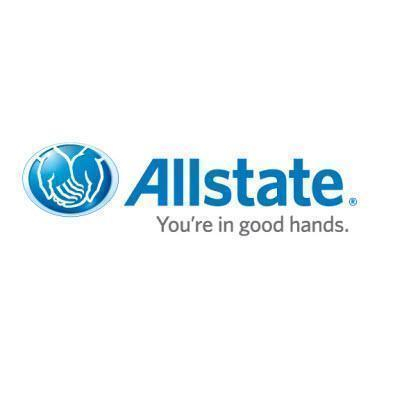 Great Low Rates on Auto, Home, and Life Insurance
About Monique Donaldson: Allstate Insurance
Customer service is a priority at our agency in Solon, and we understand the need to help insure what matters most to customers.
Categories: insurance companies, auto insurance, home insurance, property & casualty insurance Keywords: Auto Insurance, Car Insurance, Flood Insurance, Insurance, Life Insurance, Motorcycle Insurance, Home Insurance, Insurance Quote, Insurance Agency
EA and EA-PFR Services
Services
Allstate Auto Insurance
Helps protect you and your vehicle if you're involved in a car accident. At a minimum, you'll likely need bodily injury liability and property damage liability to meet state auto insurance coverage requirements and help protect your finances if you cause an accident that injures another driver or damages their property. We also offer uninsured motorist coverage to help with your expenses if you're hit by a driver without insurance. If you're looking for coverage to help protect your vehicle, you might want to consider collision coverage and comprehensive coverage, which help pay repair costs if your car is damaged in a covered loss. And, optional coverages, like new car replacement coverage or loan/lease gap coverage help protect your investment in a brand-new car. I can help you choose a combination of coverages that fulfill state requirements and meet your needs. Give me a call to get a car insurance quote today!


Allstate Home Insurance
Helps provide protection for your house (dwelling) and your family's liability as well as the things you own in and around your home such as "other structures" (detached garage, fence, etc.), your personal property (furniture, clothing, etc.) against covered perils such as fire, theft, wind/hail and more. Call me today for a homeowners insurance quote and I'll help you get the protection your home needs and the savings you deserve with our money-saving discounts.


Allstate Life Insurance
Protect the life you want, for those that matter most. A life insurance policy can help provide financial security for your loved ones by covering expenses like the mortgage, college tuition, and other everyday living costs. Call me today to learn about the different types of coverage Allstate offers.


Allstate Renters Insurance
Helps protect your personal belongings inside or outside your apartment from accidents such as, fire, theft, vandalism and more. Give me call today to review what type of coverage makes sense for where you live and what you own.


Allstate Motorcycle Insurance
Help protect your bike year-round, whether you're driving it on the open road or preparing it for winter storage. Just like drivers of regular vehicles, motorcyclists are required by state law in most states to carry certain insurance coverages. Our motorcycle policies include the basic coverage you may need, like liability coverage, guest passenger liability and uninsured motorist coverage. You can further customize your motorcycle policy with collision coverage and comprehensive coverage to help protect your bike. And, if you have a customized ride, you can help protect your aftermarket gear with optional equipment coverage. Contact me to learn about motorcycle insurance discounts and to get started with a quote for a policy that fits your needs.


Allstate Condo Insurance
Helps protect the portion of your condo, co-op or townhome in which you are responsible for (inside structure, permanent fixtures, cabinets, etc.) with dependable coverage. Condo policies are "walls-in" and HO-6 compliant, and cover family liability and personal belongings against covered perils such as fire, theft, vandalism and more. Contact me today for a quote!


Allstate Personal Umbrella Policy
Provides liability coverage above and beyond what your Auto/Home policy cover for additional protection from large scale accidents. You've worked hard to get where you're at today, let's talk through your risks today and see if additional coverage is right for you.


Allstate Scheduled Personal Property (SPP)
Additional protection as an add-on to an Allstate property insurance policy (home, condo, renters) for a specific, valuable item such as an engagement ring, watch, fine antiques and more.


Allstate Landlords Insurance
Helps protect the structure of the home, with current tenants, from covered accidents such as fire, wind/hail, vandalism and more. It also offers protection for the liability you might face as an owner. Let's chat about the right coverage for your additional property!


Allstate Manufactured Home Insurance
Helps protect permanently installed manufactured homes, personal belongings, and liability.


Additional Contact Information
Mobile Phone: 440-724-9948

Facebook
Opening Hours
Monday: 09:00 to 18:00
Tuesday: 09:00 to 18:00
Wednesday: 09:00 to 18:00
Thursday: 09:00 to 18:00
Friday: 09:00 to 17:00
Saturday: Closed
Sunday: Closed
Sunday, Saturday
Images from Monique Donaldson: Allstate Insurance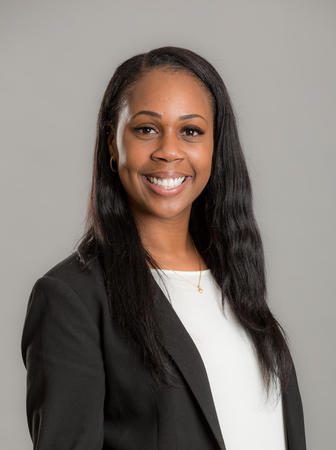 Videos from Monique Donaldson: Allstate Insurance
More information
Monique Donaldson: Allstate Insurance was established in 2019
Brands offered include: Allstate
Languages spoken: English

Link to this page
If you would like to make a link to this page from your own website, simply copy and paste the code below into any page of your site.