Helping Our Seniors, LLC
Helping Our Seniors, LLC
---
Business details
Helping Our Seniors, LLC
13774 George Rd
San Antonio
TX
78231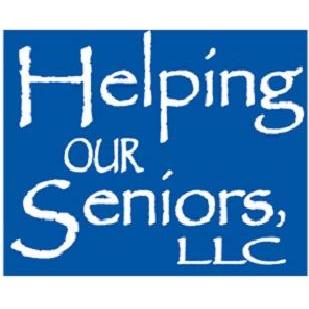 Keeping Seniors At Home And Independent
About Helping Our Seniors, LLC
As our loved ones age, some of the simple daily activities they were once able to do for themselves becomes more difficult. Instead of moving them to a facility where there is overcrowding, seniors can remain in their home with one on one care.

Your loved one deserves the best care we can provide for them. For many years we have helped elderly clients live out their golden years at home with a skilled and compassionate caregiver.
Categories: hospices, home health care, outpatient services Keywords: In home care, san antonio tx, elderly care san antonio tx, senior care san antonio tx, senior home care san antonio tx, elderly assistance san antonio tx, senior companionship san antonio tx, assisted in home living san antonio tx, caregivers san antonio tx, in home health care san antonio tx, in home caregivers san antonio tx, alzheimers in home care san antonio tx, dementia in home care san antonio tx, ms home care san antonio tx, overnight home care san antonio tx, non medical in home care san antonio tx
Our Services
Caregiver Services
Our Caregivers are experienced, flexible enough to meet a variety of situations, and adapt to the personal preferences of each individual client.
In-Home Care
Flexible Scheduling
Reliable and Consistent Care
Family support
24/7 Care Plans
No Contracts
Charges only for Services Rendered – No Additional Fees

Care Assistance
Grooming, Dressing and Showering
Incontinence Care
Transfer Assistance – Bed to Wheelchair, etc.
Safety Reminders and Assistance to Help Prevent Falls
Continuing Communication with Family Members

Lifestyle Assistance
Meal Preparation
Laundry and Linens Changed
Light Housekeeping
Escort to Community, Church and Other Activities
Escort to Doctor's Appointments
Shopping for Groceries and Other Items
Assistance with Exercise

Specific Areas of Care
Stroke Recovery Care
Hospital to Home Care
Dementia Care
Alzheimer's Care
Parkinson's Care
Respite Care
HELPING OUR SENIORS, LLC IS ALSO AVAILABLE TO ASSIST SENIORS WHO ARE CURRENTLY LIVING IN FACILITIES SUCH AS HOSPITALS AND ASSISTED LIVING.

Url: https://helpingourseniors.com/caregiver-services/

Testimonials
See What Our Happy Families Had to Say About Our Services!
CONTACT HELPING OUR SENIORS TODAY FOR THE SERVICES YOUR LOVED ONES DESERVE!
Cheryl S.
I am writing to recommend the services of your company to anyone who needs care givers for a loved one. We have depended on the kind and loving care provided by Helping Our Seniors for years. The good ladies, the care givers of Helping Our Seniors, have taken care of our mother in her home on a 24 hour basis for years. They continued to care for Mother during hospital and rehabilitation stays on a 24 hour basis and then accompanied her to a memory care facility where they stayed with her twelve hours a day supplementing the care provided by the facility.

I depended on these ladies, for they knew Mother's habits and preferences and knew just how to provide the care most needed. Mother considered these ladies to be family and felt secure in their loving care.

The care givers were very caring, competent, personable, and intuitive. They knew how to care for Mother in every way - how to help her dress, how to make the bathing process comfortable and pleasant, how to supplement her dietary and fluid intake, how to help her transfer safely to the toilet, chair or bed, how to entertain her with dominoes or jigsaw puzzles, which TV shows she enjoyed, how to keep her environment warm enough for her comfort, how to maintain a safe environment for her, how to cook the foods she enjoyed, how to keep her laundry done to her standards, how to care for the pet in her home, and how to cope as Mother's memory declined.
The care givers were very careful to keep me, as Mother's daughter and guardian, informed of her condition and needs. Because of their excellent skills of observation, I knew Mother was safe in their care. I knew I would be notified of the slightest change allowing me to contact her health care professionals for advice and giving me time to travel the 200 miles to take her for needed medical or dental treatment - and that did happen on more than one occasion.

You and your staff were always available and always very professional, friendly, caring and conscientious in the service you provided. You informed me promptly of any delays or interruptions in service and of any upcoming changes in care givers. Invoices were always delivered promptly and accurately.

Caring for my precious mother was a 24 hour a day job and I depended so completely on Helping Our Seniors to provide that care. I can recommend Helping Our Seniors to anyone who is searching for a care giver agency which provides compassionate, competent service.

Sincerely yours,
Cheryl Smith

"We have used Helping Our Seniors for the last few years. Very dependable and quality caregivers. The main office is responsive to any concerns or questions and have worked with us to keep continuity in caregivers while my Mom was in re-hab or hospital. They keep both my Mom and I in the loop if there are any changes in caregiver or anything. I highly recommend!"

NORMA F.
"There are an amazing people that will help you take care of your loved ones"

ANGELITA J
"We are so grateful for the loving, tender and excellent care you always gave our mom. You gave her comfort; you made her smile; you filled her belly with delicious food; and most importantly you walked with all of us on her final journey. We will be forever thankful."

JENNIFER K.
"I love this place the staff us so kind and sweet awesome place to work for"

SHARON K.
"My father has been in the Assisted Living facility at Chandler Estates for 4 years. Originally,they provided transportation to Dad for his Doctor visits and other appointments but as Dad became more frail, we needed additional care. Originally, they provided over night service for nearly a year but that has been upgraded and now, for more than a year, they have provided 24 hour a day care to augment the staff at the Chandler. Without them, Dad would probably have needed to go into the Nursing Home and would not have received the kind of wonderful, personal attention that the care givers provided by Helping Our Seniors provide. These wonderful people have treated Dad as if he were one of their own family; since we are 2500 miles away, the peace of mind and attention they have paid has meant the world to me, my wife and my brother. The leadership team understands the value of communication (good and bad) and have always been there to answer our questions and to quickly resolve any issues that arise. We simply could not have provided this high level of care for Dad without them. They have, truly, become an extended part of our family. A wonderful service."

ROBERT F

Url: https://helpingourseniors.com/testimonials/

Caregivers
About Our Caregivers
About Our Caregivers
We conduct state and local background checks on all our caregivers.

We provide caregivers who are mature, dependable, honest, experienced and professional.
Caregivers are available 24/7.
Our caregivers are matched with the individual client based on the caregiver's experience, personality and the special needs of the client.
Each caregiver must maintain the core values that our agency upholds, which are compassion, integrity, accountability and diversity.

Url: https://helpingourseniors.com/caregivers/

Contact Us
Contact Us for In Home Care & Senior Companionship
HELPING OUR SENIORS IN SAN ANTONIO, TX
Thank you for your interest in Helping Our Seniors, LLC. If you have any questions for us, feel free to reach out. Use the form to the right to send us a message and press "submit" once you are finished. Please be sure to include a valid phone number and email address so that we may follow up with you regarding your submission. You can also call us at (210) 492-8100.

Thank you, and we look forward to working with you and your senior soon!

HELPING OUR SENIORS, LLC
13774 George Rd.
San Antonio, TX 78231


WE ARE AVAILABLE BY PHONE 24/7
Phone: (210) 492-8100
helpingourseniors@yahoo.com

BUSINESS HOURS
Mon: 8:30AM-4:30PM
Tue: 8:30AM-4:30PM
Wed: 8:30AM-4:30PM
Thurs: 8:30AM-4:30PM
Fri: 8:30AM-4:30PM
Sat: 8:30AM-4:30PM
Sun: Closed
Contact Us
Name *
First
Last
Phone *
Email *
How did you hear about us?

Tell us about you/your senior:
When is the best time to reach you? *

Morning

Midday

Evening
Notes/Message

Copyright © 2020 Helping our Seniors, LLC., all rights reserved.
13774 George Rd, San Antonio, TX 78231 (210) 492-8100

Url: https://helpingourseniors.com/contact/


Facebook
Opening Hours
Monday: 24hrs
Tuesday: 24hrs
Wednesday: 24hrs
Thursday: 24hrs
Friday: 24hrs
Saturday: 24hrs
Sunday: 24hrs

More information
Products: In Home Care

Link to this page
If you would like to make a link to this page from your own website, simply copy and paste the code below into any page of your site.