Butler Home Improvement
Butler Home Improvement
---
Business details
Butler Home Improvement
906 Vandalia St
Collinsville
IL
62234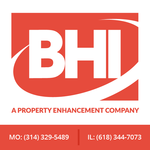 Home Improvement Contractor St Louis
About Butler Home Improvement
Butler Home Improvement is the leader for exterior remodels and home improvement services in St Louis and Collinsville! We are woman owned and independently operated, and we proudly serve the Greater St Louis and Collinsville areas with high-quality sunroom design, window replacement, deck construction, porch enclosures, acrylic roof systems, patio covers, solar window shades, and more! For over 16 years, Butler Home Improvement has been professionally improving homes in the St Louis and Collinsville areas through affordable custom-built solutions. If you're looking for exceptional home improvement and unmatched service, look no further than Butler Home Improvement.

From the first contact to the last walk-through, Butler Home Improvement guarantees your complete satisfaction. Whether we are installing a deck, enclosing a patio, or building a sunroom, Butler Home Improvement's white glove service outshines the rest. Hassle-free quotes, financing options and twice the labor warranty of others, we do things better than the rest and treat our customers right, each and every time. With years of experience and the most qualified, courteous contractors and installers available, you'll see why we have received numerous awards for the services we provide. To get started on your next home improvement project, contact Butler today!
Categories: home renovation & improvement, enclosures, patio & deck builders, windows, siding contractors, building contractors, doors
Home Improvement Services
Services
From the first contact to the last walk-through, Butler Home Improvement guarantees your complete satisfaction. Whether we are installing your home's siding, enclosing a patio, or seamlessly building the sunroom of your dreams, Butler Home Improvement's white glove service outshines the rest. Hassle-free quotes, financing options and twice the labor warranty of others, we do things better than the rest and treat our customers right, each and every time.

We Know You Have a Choice

We know there are a lot of choices when looking for a home improvement company and that's why we impart the Butler Home Improvement Articles of Faith.

Our clients receive our highly regarded "White Glove Service" which means projects are double-checked every time.
You won't experience sales pressure, offering firm quotes in writing before we get your business so there are no surprises.
Placing our customer's needs first, we wouldn't hire anyone that we wouldn't trust in our own homes.
Our team at Butler Home Improvement will exceed your expectations and so will our products and services. The windows, siding, decking and all other products we offer were selected for a reason. We do the research for you, making sure we are offering the best options for our customers, with the highest satisfaction ratings around. It's our goal to make you absolutely love your finished project! We hope that you call the right contractor the first time...and we'd like it to be Butler Home Improvement.

Url: http://www.butlerhomeimprovement.com/services

Sunrooms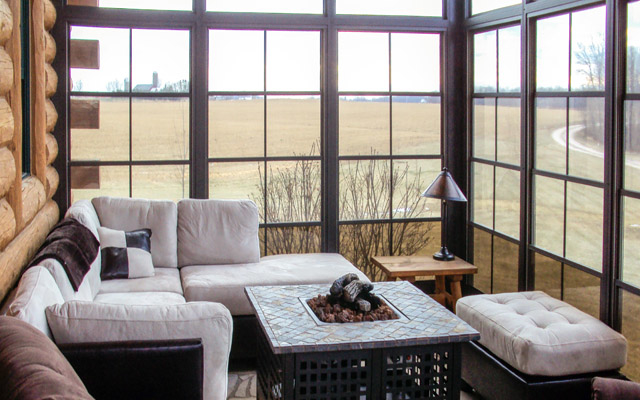 There truly is no other room in a house quite like a sunroom. For most people, a sun room quickly becomes the favorite space in the home. Some of our clients use it for a family room, while others use it as a breakfast room. Some even use our Sunspace Sunrooms as a place to exercise – bringing the outdoors in with fresh air and natural lighting.

Butler Home Improvement builds sunrooms that blend magically with your existing home, almost as if the room addition was always there. We have partnered with Sunspace Sunrooms because they have built a reputation for quality and craftsmanship and are custom designed to fit the exact specifications of your home's architecture and local building codes. Also available in a variety of colors to best suit your needs, it has never been easier to convert that deck, concrete slab or porch into a new room for the entire family.

However you plan to use your sunroom we can promise you one thing: You will never regret having Butler Home Improvement build it for you. We proudly serve the greater Metro East area in Illinois, including O'Fallon and Belleville. Give us a call at 618-344-7073 today or Contact Us by clicking here.

Url: http://www.butlerhomeimprovement.com/services/sunrooms

Windows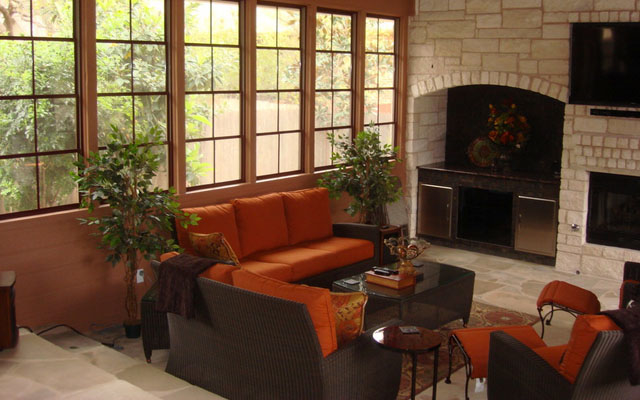 Butler Home Improvement offers customers stress-free window replacement services with superb quality and the highest energy efficiency standards. If you need replacement windows for you home, our unsurpassed labor and manufacturer warranties coupled with our years of installation experience is why we are one of the preferred window replacement companies in Collinsville, IL and beyond.

Vista Window Company, a Top 100 U.S. Window Manufacturer, is Butler Home Improvement's preferred window provider. The manufacturer is conveniently located in Paris, Illinois and makes energy efficient, attractive and durable windows that our client's love.

The Vista Advantage
Key components of these durable windows include:

Fully welded sash & frames of 80 mil thick virgin PVC
7 Degree sill slope for proper drainage away from the window
Overlapping, interlocking meeting rails for a tight seal
Double Strength Glass that comes standard
1″ Dual Pane Insulated Glass Units compared to industry standard 7/8" (thicker glass slows down hot and cold air transfer)
Energy-Star Rated windows with a 95% Argon fill – again this exceeds industry average
Dual seal system for less escape of Argon gas
Many people replace windows to improve energy efficiency and get rid of old, drafty windows. Even if that is not your main reason, do NOT miss this great opportunity to lower your energy bills and keep your home more comfortable year round. In the summer months, Vista offers solar heat gain coefficient glass that helps neutralize the sun when at its warmest. In the winter, you want to keep out the cold and wind with excellent weather-stripping.

When our consultant visits your home, he or she will take exact measurements to make sure that the window is manufactured to the exact specifications for a perfect install. You will also be given a range of choices that can make your windows even more safe, beautiful, and easy-to-clean.

Ask Butler Home Improvement about other features that make Vista Windows the perfect way to enhance your home's beauty as well as your home's investment. Butler Home Improvment serves the greater Metro East area in Illinois, including O'Fallon and Belleville. Give us a call at 618-344-7073 today!

Url: http://www.butlerhomeimprovement.com/services/window-replacement

Decks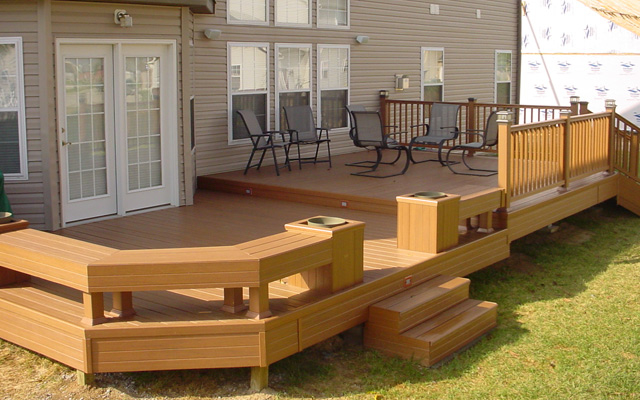 Are you looking to build a deck and need deck design ideas? Butler Home Improvement can help. Whether you are interested in synthetic decking or wood decking, our Collinsville, IL store is happy to assist you. Our team has installed hundreds of decks for happy customers everywhere, along with decking accents and accessories to make every outdoor living space truly unique and spectacular.

If you are considering a new deck or adding accessories to your existing deck, it's likely you are looking for guidance because there are many options available. For many, the beauty, ultra-low maintenance and durability of synthetic decking is the right choice. For others, a treated wood deck is an attractive, less expensive option. Either way, we can tell you the advantages and disadvantages of each so you can make the decision that works for you.

And when you pick deck accents and accessories, you should be offered an outstanding selection and expert advice. After all, the accents – like railings and deck lighting – are often what makes your deck unique.

Butler Home Improvement has been in business since 1996 – offering experienced, professional advice you can count on when improving your outdoor living spaces, and we serve the local Metro East area, including O'Fallon, IL.

Want to learn more? Give us a call at 618-344-7073 today or Contact Us by clicking here.

Url: http://www.butlerhomeimprovement.com/services/build-a-deck

Porch Enclosures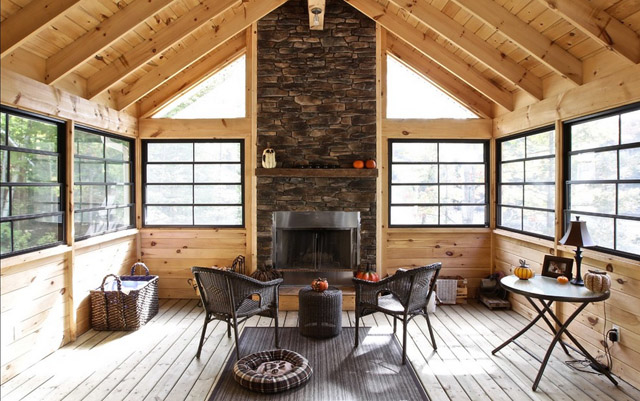 Maybe you'd like to sit outdoors longer, but after a while the bugs make it too unpleasant. Or, you'd like to host a family get-together but are afraid it will rain and everyone will be piled into your kitchen. Screened Porch & Enclosed Porches allow you to take your existing deck, porch, or other outdoor space and turn it into a fantastic indoor/outdoor space. Plain and simple, your space becomes more enjoyable and flexible.

When deciding between an Enclosed Porch or Screened Porch, here are a few considerations:

Porch Enclosures typically give you a room that is very much like a three season sunroom built from the ground up and include:

WeatherMaster Enclosure System to give you a room that can be enjoyed for most of the year – even when it is windy, rainy or if bugs are active.
WeatherMaster screens and windows custom fit to your existing space to turn your porch into what is essentially a three season sunroom.
The opportunity to take space that you don't use very much and turn it into what will probably be the most popular room in the house for most of the year.
A Screened Porch can be built from the ground up or you can transform an existing porch, deck, or slab. A screened porch gives you:

A room you can enjoy during a wide range of weather conditions.
A completely enclosed space with flexible screens so you will no longer have to worry about the rain or insects that force your parties indoors.
A cost effective way to maximize the use of your existing space and enjoy more time outdoors.
Whatever type of sunroom you are considering, Butler Home Improvement in Collinsville, IL will offer our expertise and help you choose the solution that works best for your family. We stand by our commitment to provide the information you need to make an informed decision without ever making you feel uncomfortable or pressured.

There are a number of great sunroom and porch enclosure options available. Butler Home Improvment serves the greater Metro East area in Illinois, including O'Fallon and Belleville. Give us a call at 618-344-7073 and we will be happy to answer any questions or set up a time to discuss the possibilities. You can also contact us by clicking here.

Url: http://www.butlerhomeimprovement.com/services/screened-porch

Acrylic Roofs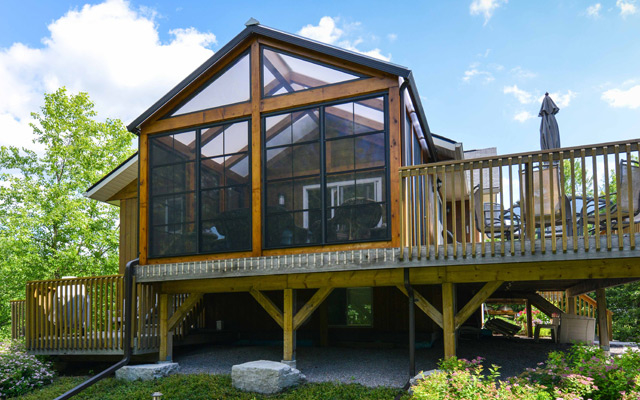 Butler Home Improvement offers Sunspace Acrylic Roof Systems that block harmful UV rays, protecting families from the effects of in climate weather without the sacrifice of the sun's natural light.

Easily Adaptible
A Sunspace Acrylic Roof System will adapt to most roof systems, allowing for ease of installation that's virtually maintenance-free. Sunspace Acrylic Roof Systems maintain high light transmission throughout its long life! The acrylic sheets are 100% naturally UV stable and filter/soften harsh light. Sunspace Acrylic will retain 90% light transmission and clarity for 30 years, guaranteed! In contrast, polycarbonate users will experience diminishing light transmission and yellowing resulting in sheet replacement in as little as 10 years.

Wide Variety of Tints
Sunspace Acrylic Roof Systems offer a variety of roofing sheets to suit your requirements. The sheets are available in a range of solar tints that block damaging UV rays while allowing various levels of light transmission and heat reflection. Sunspace Acrylic has a combination for every application to help you get the look you want and offering the protection you need.

If you are interested in superior energy savings and heat control, patented condensate control, and the highest light transmission evenly distributed, Sunspace Acrylic Roof Systems won't disappoint. Give us a call at 618-344-7073, visit our showroom in Collinsville, IL or Contact Us.

Url: http://www.butlerhomeimprovement.com/services/acrylic-roofs

Siding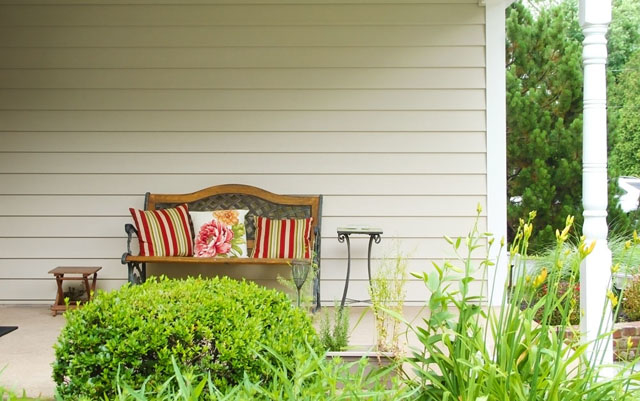 Whether you're building a new home or remodeling, vinyl siding is a great investment option to improve aesthetics and enhance architectural features. With an abundant selection of colors and styles, homeowners have more options than ever before. Butler Home Improvement installs Royal Brand Vinyl Siding because of its superior quality and unmatched variety of product options and design combinations, helping you achieve exactly the right look to fit your home and personal style.

Wash and Go
Homeowners who have experienced the pains of maintaining wooden siding can truly understand the value of vinyl's low maintenance features. You will never have to paint or seal vinyl siding and it will not warp, crack, or peel. It's also very resistant to fading.

Protect Your Home
High quality vinyl siding does more than just make your home look great. It also serves the vital function of protecting your home from the elements. Vinyl siding is very durable – effectively resistant to UV rays, wind, rain and other outside impacts.

Save on Energy Costs
When combined with proper insulation, vinyl siding can help you reduce utility costs. Keep heat inside during winter months and block heat out during the summer months with a high quality vinyl siding.

Butler's Siding Professionals are the BEST

Many home improvement companies may claim to be the best, but no other business in the area will take care of you like Butler Home Improvement. Our project management system is impeccable and our team consists of only the most conscientious and knowledgeable professionals. We will work hard to make sure we exceed your expectations.

Our design consultants are available to help you get started today simply by calling us at 618-344-7073 or by contacting Us.

Url: http://www.butlerhomeimprovement.com/services/vinyl-siding-contractor

Patio Covers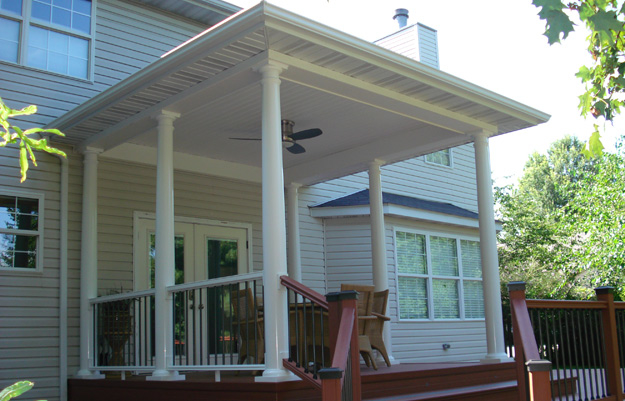 Custom patio covers seamlessly complement all styles of homes and can add beautiful architectural interest. Patio covers also add an element of luxury to your outdoor space, maximizing comfort and providing protection from extreme heat and sun. Many homeowners choose to decorate their covered patio area with furniture, outdoor curtains and rugs to complete the look and luxurious feel of the space. It really becomes an extension of your home. Whatever the intended use, it will definitely enhance your enjoyment and increase your home's appeal.

Our insightful design consultants will guide you through the planning process and our professional installers will use only quality materials to construct a patio cover that will provide many years of enjoyment for you and your family, offering you a functional, durable and beautifully crafted space that's all your own.

The Difference is in the Details
The patio covers constructed by Butler Home Improvement will perfectly fit your preferences and exceed your expectations. We take the headache and hassle off of your hands by comprehensively managing your project from start to finish.

Butler Home Improvement will:

Have our design team help you make your selections.
Make sure all permits are obtained by our planning team.
Have our highly trained construction professionals make sure that every inch of your patio cover is built to code with strict adherence to manufacturer recommendations.
Ensure your patio cover will have maximum structural integrity, also protecting any warrantees on the materials.
Provide thorough Site Cleanup, making sure your home looks better than when we arrived.
If you're looking to create a beautiful outdoor living space, a custom patio cover from Butler Home Improvement can provide comfort, style and convenience. Contact us to learn more today or visit our Collinsville, IL showroom.

Url: http://www.butlerhomeimprovement.com/services/patio-covers

Solar Shades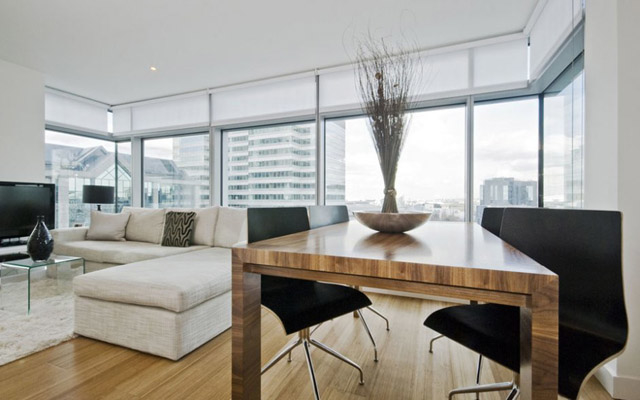 Natural light is beautiful and energizing, but sometimes it can be too harsh. Butler Home Improvement offers an ideal solution for managing sunlight with sleek and modern Solar Window Shades. If you are looking to provide stylish comfort and protection for your home, solar window shades are the answer. By minimizing glare and solar heat gain while still maintaining your view, Solar Window Shades feature an INNOVATIVE "openness" factor allowing for controlled permeation of light. A higher openness level lets more light pass into the room, adding subtle brightness and allowing a clearer view out of your windows.

A Perfect Fit
Another great benefit of Solar Window Shades from Butler Home Improvement is that they can be completely customized for your home. Solar Shades can be ordered to fit windows of any size or style and are installed by professional installers.

Superior Quality
Butler Home Improvement confidently recommends Phifer SheerWeave® Solar Shades for their superior quality. These solar shades are manufactured with durable fabrics and have flawless product consistency, ease of use and smooth control mechanisms.

Butler's Design Difference

Our experienced design consultants are available to help you make the most informed decisions when investing in your home. We believe every customer should fully understand the features, benefits, or drawbacks of a product before deciding to buy. Butler Home Improvement's design consultants will educate you on all of your options and make suggestions based on your personal style and preferences so that you can be confident you are making a solid, lasting investment.

Url: http://www.butlerhomeimprovement.com/services/solar-shades

SunSetter Retractable Awnings
Butler Home Improvement is proud to be your local dealer for SunSetter Retractable Awnings. Discover just how affordable a beautiful SunSetter awning can be for your home. The SunSetter products of motorized and manual awnings offer models and color choices to provide a custom look for your outdoor living space. Best of all, by choosing Butler Home Improvement for your SunSetter awning, you know you will get a hassle-free estimate and installation will be professional and easy. Call us today to get started.

Why Choose an Outdoor Awning?
Greater Outdoor Enjoyment

A SunSetter will transform your deck or patio into a beautiful "outdoor room" where you and your family will love to spend time. It's a great place to entertain guests, eat, or simply kick back and relax. Our Dimming LED Lights will extend your awning enjoyment into the evening by allowing you to "set the mood" under your Motorized or VISTA awning. You'll enjoy your time outdoors more than ever before.

Outsmart the Weather!

Don't let hot, glaring sun or light passing showers drive you from your deck or patio. With a SunSetter, you control the weather. Enjoy the outdoors rain or shine. A SunSetter gives you shade and protection when you want it, but retracts when you want to enjoy the sun.

Cool Shade and UV Protection

A SunSetter is like having outdoor air conditioning - it can be up to 20 degrees cooler under your awning. Plus, with a rated SPF of over 50, SunSetters block 99% of harmful UV rays. That's why the Skin Cancer Foundation recommends SunSetter Awnings as an effective UVA and UVB ray protectant.

Energy Savings

A SunSetter can even help cut your air conditioning costs. By blocking the sun from walls, windows, and sliders, your SunSetter helps keep the inside of your home cooler, and prevents carpets and furniture from fading. By contributing to a reduction in your energy consumption, an awning can reduce your carbon footprint.

Affordable Designer Elegance and Engineering Excellence

With a SunSetter, you never have to compromise on beauty, quality, protection, or safe, easy, reliable operation. It's a fact: You can pay more, but you simply cannot buy a better, higher quality awning than a SunSetter. You get custom-built features without the custom built price. That's why you'll find SunSetter gracing the decks and patios of over half a million Americans nationwide.

Url: http://www.butlerhomeimprovement.com/services/sunsetter-retractable-awnings

SlideClear Adaptable Living Spaces
The Modern Solution for Better Outdoor Living
Expanding your outdoor living spaces with a sunroom offers many advantages, and now it's more appealing than ever before! Transitional rooms have become increasingly popular as many of us want more room to entertain and bring the beauty of the outdoors "in". As a Butler Home Improvement Company, Sunspace Sunrooms of Greater St. Louis now offers new screen solutions for larger openings: SlideClear Adaptable Living Spaces is the latest way to get the screenroom you've always wanted!

SlideClear can accommodate openings up to 32 feet wide and 10 feet tall with no bottom profile. The revolutionary tracking system is extremely durable, and screens easily "click" into place and open smoothly. Three times more durable than traditional screens, SlideClear will last for many years to come. In several colors to choose from, SlideClear blends beautifully with your home décor and offers views from your screenroom that have never been possible before.

Want to learn more about this revolutionary idea? Watch the video below and see for yourself how SlideClear Adaptable Living Spaces is the perfect solution to your home or commercial establishment.

WeatherMaster Windows…the Perfect Complement to SlideClear!
Weathermaster Plus folding door and wall system are the ideal windows to be used in your Slide Clear Adaptable Living Space. WeatherMaster has perfected their windows, offering durability for the long-term and warranties that can't be beat. With so many configurations to choose from, it will be easy to find the right window for your customized sunroom or new screened-in outdoor living space.

Contact Butler Home Improvement's Sunspace Sunrooms of Greater St. Louis division at (618) 344-7073 or (314) 329-5489 for more information on these exciting new products.

Url: http://www.butlerhomeimprovement.com/services/slideclear


Facebook
Opening Hours
Monday: 08:30 to 16:30
Tuesday: 08:30 to 16:30
Wednesday: 08:30 to 16:30
Thursday: 08:30 to 16:30
Friday: 08:30 to 16:30
Saturday: Closed
Sunday: Closed
Weekends and evenings by appointment!
Images from Butler Home Improvement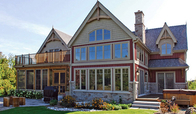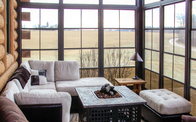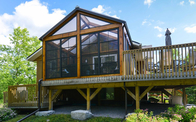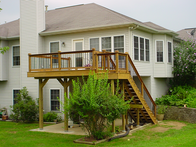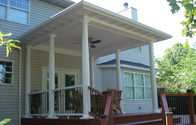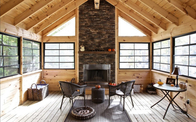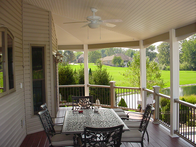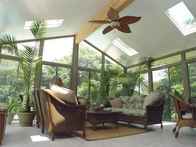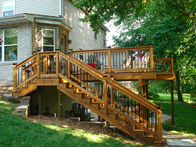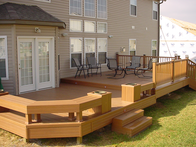 Payment options accepted by Butler Home Improvement
Financing
American Express
Discover
MasterCard
Visa
Link to this page
If you would like to make a link to this page from your own website, simply copy and paste the code below into any page of your site.