Home Insurance : Houston
Home Insurance
Home Insurance in Houston, Texas
217 Aldine Mail Rd,
Houston,
Texas,
77037

5120 Woodway, Suite 5020,
Houston,
Texas,
77056

15840 FM 529 Ste 275,
Houston,
Texas,
77095

16532 Park Row Dr.,
Houston,
TX,
77084
Bios

Products and Services
Agency Staff Bios
About Us
The Noveri Family...
Eugene, Clara, and Christopher Noveri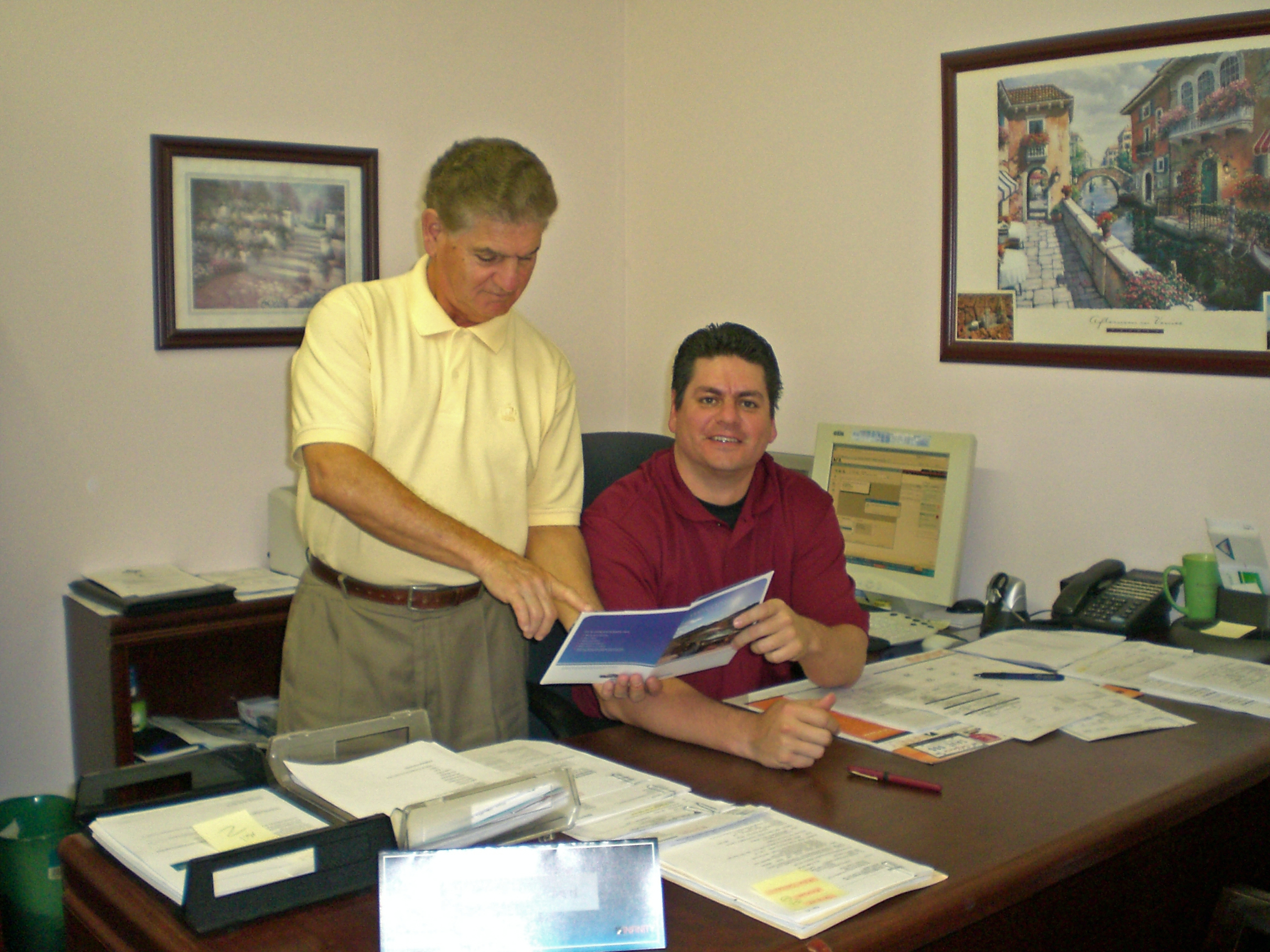 Eugene, Clara, and Christopher Noveri formed Noveri Insurance Agency in September of 2001. After several years of producing for a Farmers Insurance agent, and helping his agency become the 2nd best producing Farmers agency in Texas for the year 2000, we decided it was time to put our experience to work for ourselves and our own clients. Our goal has been based on the desire to have a more personalized and intimate relationship with our clients in an effort to provide the best service possible to our customers. We are accustomed to doing business with both English and Spanish speaking customers. Not wanting to be limited to only one insurance company, however, we decided to open an Independent Insurance Agency. This allows us to offer a wide variety of different insurance companies and coverage options to our customers.

Experience – Partner History

As a family run agency, Noveri Insurance Agency has more than 55 years of combined experience in the insurance industry.

Eugene Noveri has been one of the leading life insurance salesmen in Texas for most of his insurance career. He started out in the insurance industry by selling Life policies through Columbus Life Insurance as a door-to-door salesman. A loyal base of clients were formed and he has established a reputation as an honest, respected and knowledgeable member of our community. He has been licensed in Texas since 1989 and has extensive knowledge in all lines of insurance, but specializes in Life & Health.

Clara Noveri spent her first twelve years as an office manager as well as a customer service representative before we opened our own agency. She started out as her husband's assistant for the early years of their new career, to help him with his Life and Health production. She quickly became the office/employee manager and was responsible for all manner of office and insurance related issues. Once we decided to open our own insurance agency, Clara passed the State mandated test for becoming a Property & Casualty General Lines Agent in the State of Texas. She has been licensed since 2001 and has over 20 years experience in Property and Casualty insurance.

Chris Noveri joined his parents into the insurance industry in February of 1999 to help develop the agency's commercial lines department. He studied four years of Architecture at Texas A & M and then decided to go into the insurance business with his parents with the goal of one day opening up his own family run insurance agency. Within a year Chris fulfilled all the requirements mandated by the State of Texas and was licensed. He became a State licensed Property & Casualty General Lines Agent in January of 2000, less than 1 year after entering the insurance industry. He has become a specialist in both the auto and commercial lines of the industry, and has extensive knowledge in all the P & C lines of insurance.

Dedicated to Service

Our clients are our top priority and we have taken the needed measures to insure that we will be able to provide our customers with the best, most efficient service available. By representing insurance companies that have the clients' needs as a priority and that facilitate quotes and service to their agents, we plan to always move forward with our plan to be an exceptional insurance agency. Our agency is highly committed to the use of today's technological advances in computers, agency management systems, and high-speed Internet capabilities to work to our advantage for the sake of our customers and office operations.
Education: Northbrook High School, HCC and Texas A&M University
Certifications: IIABA, IIAT, Trusted Choice, PIA, AIAA
Services: All Insurance lines both personal and commercial.
Url: http://www.noveriinsurance.com/about-us/

Products and Services: Noveri Insurance Agency
Business Insurance
Builders Risk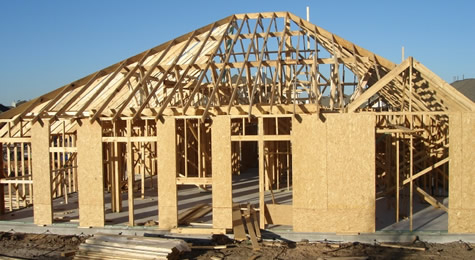 What is Builder's Risk Insurance?

Builder's Risk Insurance, people also refer to it as Course of Construction, is some kind of property insurance. It's a form of insurance, which covers a building where the building is presently being constructed. It can cover just the structure, or also the materials on site waiting to be installed or transported to the job site.

The builder's risk insurance policy will pay for damages up to the coverage limit. The limit must accurately reflect the total completed value of the structure (all materials and labor costs, but not including land value). The construction budget is the best source for determining the appropriate limit of insurance.

Builder's Risk insurance policies can often be written in terms of three-months, six-months, or 12-months. If the project is not completed by the end of the initial policy term, it can often be extended, but usually only one time.

What Does a Builder's Risk Covers?


The builders risk policy will provide coverage for damage done to the insured structure from a wide variety of events. Damage from the following events will be covered by most policies:
• Fire
• Wind (may be limited in coastal areas)
• Theft
• Lightning
• Hail
• Explosion
• Vandalism
• Vehicles/Aircraft


You should read your course of builder's risk insurance policy to be familiar with its limitations and exclusions. Limited coverage is provided for collapse. Standard exclusions include:
• Earthquake
•Employee theft
•Water damage
•Weather damage to property in the open
• War
•Government action
•Contract penalty
•Voluntary parting
• Mechanical breakdown

An important exclusion which should be read in its entirety excludes coverage for damage resulting from faulty: design, planning, workmanship and materials. Earthquake and flood coverage may be purchased in some areas.

Url: http://webcache.googleusercontent.com/search?q=cache:http://www.noveriinsurance.com/business-insurance/

Business Owners Package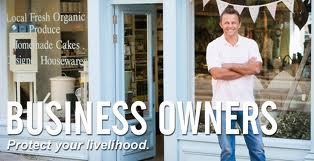 Business Owners Package Insurance


Business Owners Package policy, commonly called a "BOP" contains many of the insurance coverages needed by most small businesses. While these policies are not standard, there is great variation from insurance company to insurance company; there are certain common elements. The basic BOP offers business property for both building and contents, and liability insurance protection for the operation of your business. This liability protection will generally include both the operation of your business, at its established location, and the liability from your products or completed operations.

Some, but not all of the policies, will also offer business income and extra expense protection after an insured loss. BOP policies do not contain all of the coverages needed by a small business. Notably they do not cover any workers' compensation, professional liability, or business vehicle coverage.

Url: http://webcache.googleusercontent.com/search?q=cache:http://www.noveriinsurance.com/business-insurance/

Business Interruption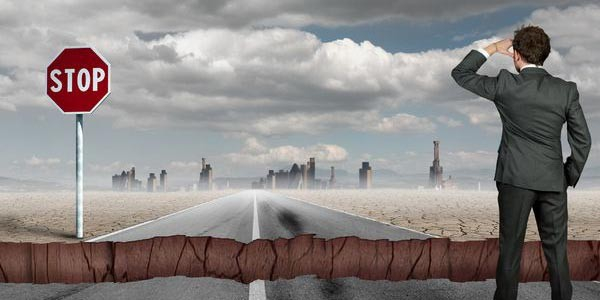 Business Interruption Insurance


Business interruption insurance is critical if your business suffers a property loss that could cause the business to slow or close down while repairs are made. This may mean a complete or partial revenue loss depending on the time frame and the damage.

From the time the loss occurs until your business is running again, insurance can replace your lost profits, and provide a source of money to pay your necessary continuing expenses, like rent, payroll, taxes, etc.

Url: http://webcache.googleusercontent.com/search?q=cache:http://www.noveriinsurance.com/business-insurance/

Commercial Auto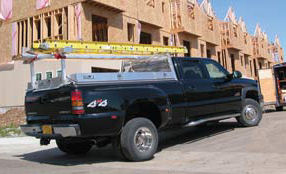 Commercial Auto Insurance


A commercial auto insurance policy is required under most circumstances when the vehicle is used for business purposes and meets certain other requirements. It is not just the registration that determines the requirement for a business automobile insurance policy. Other requirements are ownership by a corporation, use in hauling goods for hire and gross vehicle weight of the vehicle. Some small trucks can be owned and insured under a personal automobile insurance policy under specific circumstances.

Commercial automobile insurance policies are not regulated in pricing, as are private passenger policies. There is price competition between insurance companies for good commercial automobile insurance.

Url: http://webcache.googleusercontent.com/search?q=cache:http://www.noveriinsurance.com/business-insurance/

Commercial Property

Commercial Property Insurance


Commercial property insurance is a special type of insurance that covers the company building as well as the contents owned by the company. "Property" can include a variety of types: lost income or business interruption, buildings, computers, money, and valuable papers.

Under the liability policy coverage, the building should be protected from damaging events such as fire, burglary and vandalism. It may not be enough to cover just the building; the aftermath of such damage should be covered as well.

Url: http://webcache.googleusercontent.com/search?q=cache:http://www.noveriinsurance.com/business-insurance/

Progressive Insurance - Commercial Trucking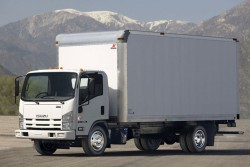 Commercial Truck Insurance from Progressive

With more than 43 years of experience, you can trust Progressive to meet your commercial truck insurance needs. We are the #1 truck insurer in America, the nation's third-largest commercial vehicle insurance company, and we have a A+ rating from A.M. Best. We offer customized insurance policies, flexible payment options, 24/7 claims service and discounts for qualified drivers in all states.

Commercial Trucks We Insure

Whether you're looking for owner operator insurance, motor carrier insurance, or private carrier insurance, Progressive provides commercial truck insurance for trucks and trailers of all sizes including:

•Box trucks
•Semi trucks
•Flatbed trucks
•Front loaders
•Garbage trucks
•Pickup trucks
•Tank trucks
•Tractors
•Dump trucks
•Auto hauler trailers
•Flatbed trailers
•And many more…


Truck Insurance Filings

Progressive offers complete commercial truck insurance state and federal filings assistance. An insurance filing is a guarantee to the government that you have sufficient truck insurance protection for your vehicle. Once authority has been filed, we can take care of the rest.
Learn more about commercial truck insurance filings.

Truck Insurance Discounts

To show appreciation for our commercial truck insurance customers, Progressive offers customized discounts designed specifically for your policy. Qualifying for just one commercial truck insurance discount could save you up to 5 percent on your insurance quote.

Learn more about commercial truck insurance discounts by speaking with a Progressive agent today.

Url: http://webcache.googleusercontent.com/search?q=cache:http://www.noveriinsurance.com/business-insurance/

Commercial Umbrella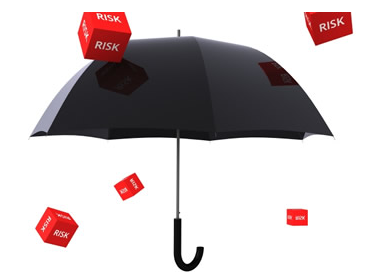 Commercial Umbrella Insurance


If you own a business, you probably own some form of general liability insurance to protect you in the event of a lawsuit due to negligence on your part. However, there may be situations where the limits of your general policy may not provide adequate protection. A commercial umbrella can provide you and your business with additional liability protection.

Url: http://webcache.googleusercontent.com/search?q=cache:http://www.noveriinsurance.com/business-insurance/

General Liability or Contractor's Liability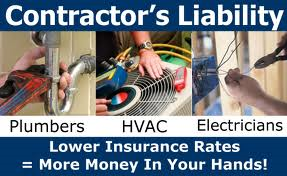 General Liability Insurance


Normally, it is difficult for businesses or general contractors to work without general insurance. General liability insurance is intended to guard operators and owners of companies from claims that may come from a broad spectrum of sources. These exposures could be just about anything, including liability engendered by accidents from the operations of the insured party, contractual liability, products manufactured by the insured party, etc.

The liability you select, whether it is one, two, or three million dollars, determines the cost of general liability insurance. Also factored into the rates are the kind of work undertaken, gross receipts and total payroll expenses. Similar to auto insurance, when it comes to general liability insurance, you will first have to make a down payment and then follow it up with installments. Before buying general liability insurance, it is best to compare the quotes available in the market.

It is the business owner's or general contractor's job to make sure that the people working under him/her are covered by an insurance policy. If for example, a person who is not a part of the project gets injured, the injured person's lawyer can target just about anyone involved in the project. The more individuals that are involved, the greater the chances of a successful lawsuit.

Url: http://webcache.googleusercontent.com/search?q=cache:http://www.noveriinsurance.com/business-insurance/

Hotel & Motel Hospitality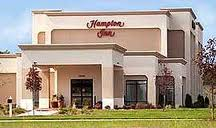 Hotel & Motel Hospitality Insurance


Running a hotel or motel in today's competitive environment is a big challenge. Getting the proper hotel / motel insurance at a reasonable price can be frustrating and time consuming.

Hotel insurance provides business protection coverage for owners and managers of hotels. Hotel insurance covers motels, resorts, spas, ranches and more. Learn more about the coverages included in the hotel and motel insurance policy.

Hotel insurance includes a multitude of coverages specific to the needs of a hotel manager or owner.

Url: http://webcache.googleusercontent.com/search?q=cache:http://www.noveriinsurance.com/business-insurance/

Liquor Liability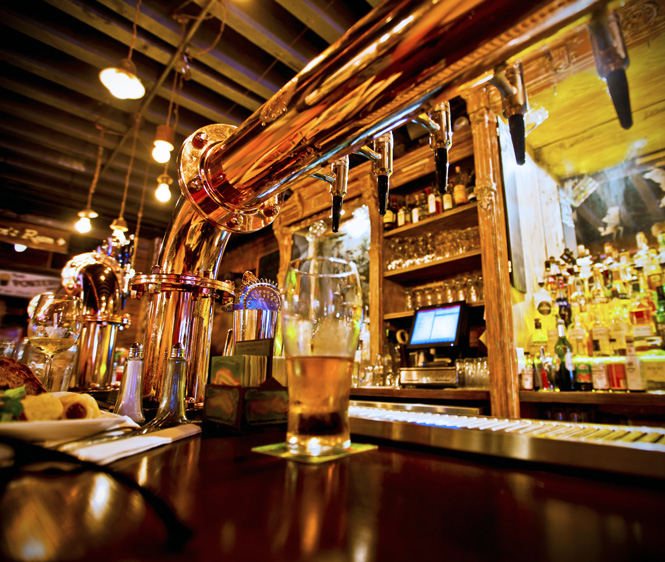 What is Liquor Liability Insurance and Why Do I Need it?

Any establishment that sells, serves, or assists in the purchase or use of liquor (i.e. dram shop) opens its doors for a liability claim as a consequence of someone getting drunk to the extent that injuries or property damages are the result. This includes restaurants, bars, nightclubs, and taverns. While it's logical that the inebriated person should be the one to pay, in reality the business that served the alcohol could be liable for injuries, damages, or both that occurred as a result of actions, behaviors, or conduct of a patron who drank too much.

Take into Account the Following Scenarios

Liability claims made to a restaurant or bar as a result of damages or injuries caused by an intoxicated person can be quite costly. A common example of an alcohol-related claim occurs when an intoxicated patron leaves a bar, gets into his car, drives, and commits a vehicular manslaughter act. In this case, the victim's family could now sue the bar for both civil and criminal damages. As another example, suppose at a catered event, a restaurant serves alcohol and two guests are subsequently involved in a fight, whereby serious injuries are incurred. These are just two of the many scenarios that can occur when a business that sells or serves alcohol may be held liable for the actions of the inebriated persons served.

Accordingly, it's vital that if your establishment serves alcohol, you protect yourself from potential financial losses by being covered with a liquor liability policy. In the above examples, liquor liability insurance could help cover the bar's legal costs, court fees, and any civil or criminal damages awarded.

Liquor Liability Insurance Policies

The terms surrounding of a liquor liability policy vary, but some commonalities ensue:
◾Most states in the US require establishments that sell alcohol to carry liquor liability insurance.
◾Most liquor liability insurance policies exclude the selling of alcohol illegally, such as selling liquor to a minor.
◾Most liquor liability policies are sold as a stand alone policy or packaged with a general liability policy.

What Liquor Liability Insurance Covers

As might be expected, a good deal of alcohol-related liability claims filed against bars, taverns, and restaurants are a result of liquor-induced fights or altercations. In fact, the mere act of an employee escorting an unruly patron to the exit is frequently all that is necessary to trigger an assault and battery allegation. Therefore, assault and battery coverage should be included in your liquor liability policy. Lastly, litigation costs, including the fees to retain an attorney and court costs are covered under a liquor liability policy.

Take Appropriate Preventative Measures

Aside from investing in liquor liability insurance, establishments should be proactive in limiting their liquor-induced claims. From training employees to refuse serving alcohol to clearly intoxicated persons to requiring strict measuring of mixed drinks to encouraging designating drivers or taxi use, you can reduce your chances of having to deal with a liquor liability claim by implementing and enforcing safe alcohol serving practices.

Url: http://webcache.googleusercontent.com/search?q=cache:http://www.noveriinsurance.com/business-insurance/

Restaurants & Bars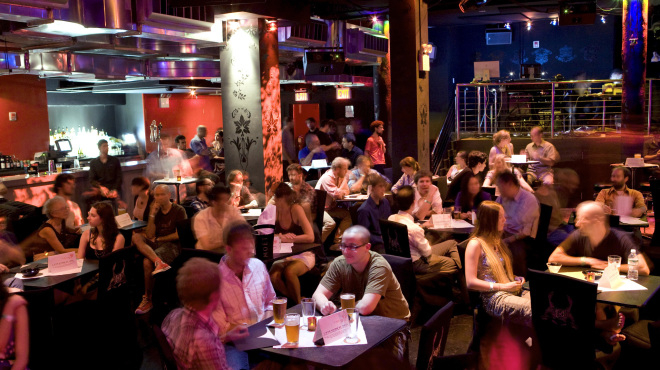 Restaurant & Bar Insurance


Today's restaurant environment is more complex than ever and you want to know you're covered for the unexpected occurrence with insurance specific to the unique needs of restaurants and bars.

Whether you run a small cafe or a national chain, you could be held liable for anything from contaminated or spoiled food to spilled coffee. That's why you deserve an insurance company with commercial restaurant insurance coverage specifically designed for the risks you face.

Restaurant & Bar Insurance is needed for the following:
•Fine Dining
•Casual Dining
•Fast Food
•Ethnic Cuisine
•Delicatessen
•Coffee Shop
•Micro Brewery

Url: http://webcache.googleusercontent.com/search?q=cache:http://www.noveriinsurance.com/business-insurance/

Special Event

Url: http://webcache.googleusercontent.com/search?q=cache:http://www.noveriinsurance.com/business-insurance/

Surety Bonds

Url: http://webcache.googleusercontent.com/search?q=cache:http://www.noveriinsurance.com/business-insurance/

Technology Insurance

Url: http://webcache.googleusercontent.com/search?q=cache:http://www.noveriinsurance.com/business-insurance/

Wholesalers & Distributors

Url: http://webcache.googleusercontent.com/search?q=cache:http://www.noveriinsurance.com/business-insurance/

Workers' Compensation

Url: http://webcache.googleusercontent.com/search?q=cache:http://www.noveriinsurance.com/business-insurance/

Electrician Packages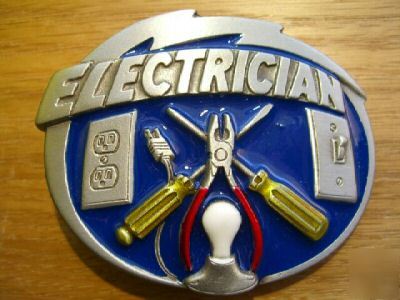 Are you an electrician with a brick and mortar location or warehouse somewhere in the northwest of Houston? Give us a call for a quote. By letting us package your GL, Property, Worker's Comp, Umbrella and small commercial auto fleet together with Travelers, we could potentially save you thousands of dollars! Give us a call for a free insurance check-up and quote. At best we could save you a lot of money on your annual insurance costs and at worst you can get some great insurance advice. Give us a call today!
Let us quote all your insurance needs.

Life & Health Insurance
Fixed Annuities

Url: http://webcache.googleusercontent.com/search?q=cache:http://www.noveriinsurance.com/life-health-insurance/

Individual / Family Health

Url: http://webcache.googleusercontent.com/search?q=cache:http://www.noveriinsurance.com/life-health-insurance/

Individual Life Insurance

Url: http://webcache.googleusercontent.com/search?q=cache:http://www.noveriinsurance.com/life-health-insurance/

Auto, Home, and Personal Insurance
ATV Insurance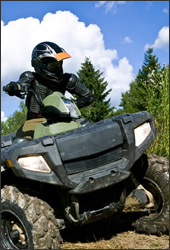 All-Terrain Vehicles (ATV) are becoming increasingly popular. ATVs now come in a variety of models. Insurance companies have a different set of rules for providing coverage for ATVs, depending on the vehicle type.

ATV insurance is very similar to motorcycle insurance. All-terrain vehicles are three, four or six-wheeled buggies used off-road. 4×4 insurance has the same basic coverages included in the motorcycle insurance policy, tweaked for the needs of off-road enthusiasts.

Noveri Insurance can help you get the specialized coverage you need for your specialized vehicles. We can help you protect your investment and let you get focus on having fun.

Url: http://www.noveriinsurance.com/auto-home-and-personal-insurance/atv-insurance/

Auto Insurance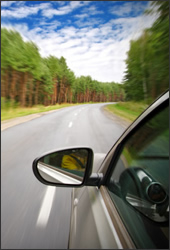 Auto or car insurance coverage has two parts. The first is the liability section of the policy. It covers your financial responsibility for injuring others. Some liability coverage is required by most states.

The second part of auto insurance covers the car itself: comprehensive coverage reimburses losses from fire, theft or other perils; collision coverage pays to repair losses caused by an accident. Often this coverage is mandated by leasing companies or banks. There are also ancillary medical, car rental and other coverages which vary by state.

Utilizing high deductibles on the physical damage coverages can help reduce premiums. If you carry umbrella insurance, you must be sure that you carry the required amount of basic liability insurance to avoid a gap in coverage for a serious accident.

Url: http://www.noveriinsurance.com/auto-home-and-personal-insurance/auto-insurance/

Boat & Marine Insurance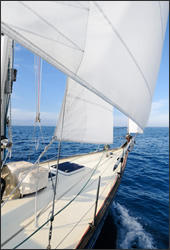 Boat or Marine insurance is available for small boats, yachts, high performance powerboats, live-aboard houseboats, catamarans, or pontoons. Marine insurance will cover intended use including personal recreation, commercial, or charter vessels.

Boat policies can cover damage to your boat, motor, trailer, and personal effects in the boat. Available coverage includes liability, medical payments, injury to a water skier and damage to the boat itself, sometimes called hull coverage. Availability varies by state and by insurance company. Even though boat insurance premiums are low, shopping your rate can sometimes save a substantial amount.

Url: http://www.noveriinsurance.com/auto-home-and-personal-insurance/boat-marine-insurance/

Collector Car Insurance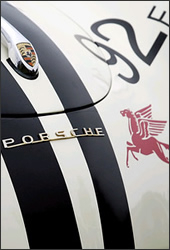 You may have noticed there's a big difference between collector car insurance policies and regular use policies, including cost.

Classic car insurance or collector car insurance can save you a significant amount of money and increase your coverage because traditional auto insurance carriers are geared towards insuring a larger volume of vehicles. They simply don't know how to treat your specialty or collector car.

Classic cars are usually considered antique vehicles (15 – 20 years old or older). Collector cars can also include:

Exotic autos new and old
Muscle cars
Sports cars of all ages
Rare or desirable

Url: http://www.noveriinsurance.com/auto-home-and-personal-insurance/collector-car-insurance/

Condominium Insurance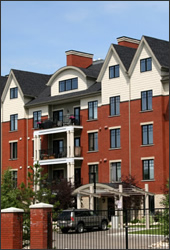 Condominium insurance provides coverage for your unit where your condominium association insurance stops. Your association typically insures the building and other common areas.

You are responsible for the interior of your unit. Typically you need personal property and liability coverage in addition to coverage for your floors, walls, cabinets and fixtures that your association's insurance probably will not cover.

Every association's insurance policy is different regarding what each unit owner is responsible for, so it is important to review your association policy and condominium by-laws carefully.

Url: http://www.noveriinsurance.com/auto-home-and-personal-insurance/condominium-insurance/

Flood Insurance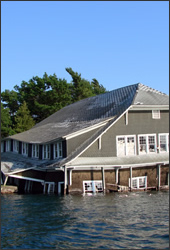 Did you know that your homeowners insurance does not cover flood damage? Insurance against flood must be obtained separately. A flood insurance policy also reimburses you for the work that you and other family members did to sandbag your homes, move furniture and remove debris.

The Federal Emergency Management Agency's (FEMA) maps are important when it comes to flood insurance because if they show that your home sits in a 100-year flood plain, you must buy federal flood insurance in order to get a mortgage. If you live outside a high-risk zone, or if you no longer have a mortgage, flood insurance is optional.

Url: http://www.noveriinsurance.com/auto-home-and-personal-insurance/flood-insurance/

Homeowners Insurance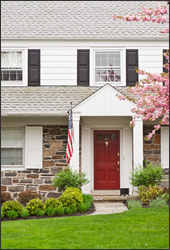 If you have tangible assets, you need the protection of a homeowners insurance policy. These policies cover you in a home or an apartment, whether you are an owner or a renter. A well-written homeowners policy will pay to replace any of your personal property that is destroyed in a fire or other disaster. The policy will also be your first line of defense against a lawsuit from someone injured at your home.

The cost of this coverage is determined by many rating factors. The quality of the coverage, however, is determined by the quality of the insurer and whether the policy is written on a named perils or all-risk basis. A named-perils policy covers only those losses specifically cited in the contract. The all-risk policy works the opposite way — unless a peril is specifically excluded, coverage is provided. The all-risk policy is broader and the burden of proof is on the carrier, not you, in the event of a loss.

Url: http://www.noveriinsurance.com/auto-home-and-personal-insurance/homeowners-insurance/

Rental Property Insurance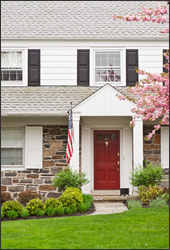 If you own a rental or investment property, you should make sure that you carry adequate rental property insurance coverage. Accidents may occur and ultimately cause damage to your investment property. If you do not have the necessary insurance, you will be responsible for the full financial cost.

Owning an investment property brings with it a large degree of liability. In addition to the building itself, you may be responsible for injuries received by others while they are on your property. You could also be held responsible for damage to their belongings.

Types of Properties Include:

Commercial Property
Vacant Property & Land
Rental Home
Commercial Investment
Residential Investment

Url: http://www.noveriinsurance.com/auto-home-and-personal-insurance/rental-property-insurance/

Mobile (Manufactured) Home Insurance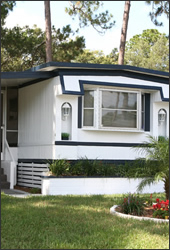 Mobile home or manufactured home insurance not only covers your mobile home; it can also cover:

Detached structures on your property, such as a carport or garage
Your personal belongings
Living expenses if your home is seriously damaged by a covered loss
Injuries that might occur on your property (up to the limits you choose on your mobile home insurance policy).
Mobile homes, manufactured homes, and modular homes are all eligible for coverage under a mobile home insurance policy.

Url: http://www.noveriinsurance.com/auto-home-and-personal-insurance/mobile-manufactured-home-insurance/

Motor Home / RV Insurance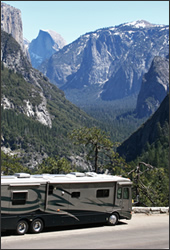 As much as you expend efforts to purchase your dream motor home, it is important to select appropriate motor home insurance policy. Legally speaking, you are required to have a certain minimum amount of coverage when you have your motor home registered. However, there are many insurance policies to ensure that your motor home obtains maximum coverage and protection.

It is important to choose a policy that incorporates the recreational value of your motor home and does not treat it as another automobile.

Whether your Motor Home / RV Insurance needs are travel trailer, fifth wheel, camper, or Class A Motor Home Insurance, Noveri Insurance offers you a variety of motor home insurance coverages.

Url: http://www.noveriinsurance.com/auto-home-and-personal-insurance/motor-home-rv-insurance/

Motorcycle Insurance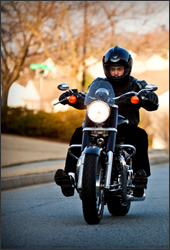 Whether you're an enthusiast or a first-timer, having fun, being responsible and being safe is what it's all about. Being responsible includes finding the right insurance for your motorcycle.

Motorcycle insurance is a way of sharing the risks of riding between you and your insurance company. The way it works is simple. You pay a set premium to an insurance company for coverage. In return, the company promises to pay for specific financial losses that might occur during the term of the policy.

Most people rely on motorcycle insurance to protect themselves against loss in case of an accident. In many states, you must carry basic insurance to cover the cost of losses you cause to others in an accident. If the unexpected happens, insurance gives you peace of mind in knowing you are protected. At Noveri Insurance , we have a variety of motorcycle policy options to meet your needs.

Url: http://www.noveriinsurance.com/auto-home-and-personal-insurance/motorcycle-insurance/

Personal Umbrella Insurance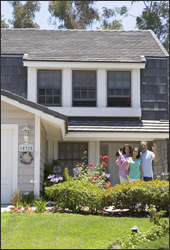 You don't have to be a millionaire to be sued like one. Million-dollar judgments against individuals for negligence are still relatively rare. However, receiving a lawsuit with a million-dollar demand is more common. If you receive such a court summons and you have only $100,000 of coverage, you may lose a lot of sleep.

Umbrella policies offer inexpensive "peace of mind" for most types of negligence claims. Automobile accidents are probably the most common source of serious claims. This policy supplements your basic automobile liability with extra million-dollar layers of protection. It also covers other types of catastrophic claims such as a neighbor's child drowning in your pool or the delivery man being seriously injured by falling over your child's toys.

Url: http://www.noveriinsurance.com/auto-home-and-personal-insurance/personal-umbrella-insurance/

Personal Watercraft Insurance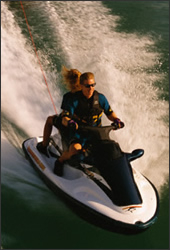 Personal watercraft, such as jet skis and wave runners, are often our customer's first step into the boating world. Personal watercraft are extremely invigorating and fun for water lovers of all ages; however, they are not toys.

If you have several personal watercraft, you may qualify for a multi-boat discount on your insurance. Additional coverage can also be purchased for trailers and other accessories.

Whether you are a first time boater or experienced captain, it is important that you have proper coverage for these vessels. At Noveri Insurance , we have policies that are geared specifically for your personal watercraft.

Url: http://www.noveriinsurance.com/auto-home-and-personal-insurance/personal-watercraft-insurance/

Renters Insurance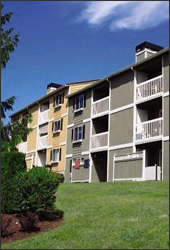 If you live in a rented house or an apartment, renters insurance provides important coverage for both you and your possessions.

In case your house or apartment is broken into, destroyed by a fire, or perhaps a friend gets injured at your home, renters insurance provides financial protection for you and your family. It pays for the repair and replacement of lost items as well as any liability issues you may be responsible for.

A renters insurance policy from Noveri Insurance can provide you with coverage for your personal items and personal liability to protect you from the unexpected.

Url: http://www.noveriinsurance.com/auto-home-and-personal-insurance/renters-insurance/

Travel Insurance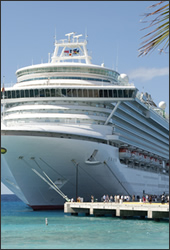 When you travel abroad, one of the most important financial considerations is how to protect you and your family's health. Without proper coverage, an illness or injury abroad can turn into a financial disaster.

Whether you are a corporate traveler, an international student studying abroad, a family on vacation or reunion, or an individual traveling abroad for work, pleasure, or education, don't let your trip be ruined by an accident or unexpected medical emergency. Traditional sources of U.S. private health insurance will not meet your needs.

Geographical exclusions and provider limitations common to these policies will restrict or even eliminate the coverage available to you while you are outside the U.S. At the same time, you may not be eligible for participation in the government-sponsored plans in the country where you reside.

Url: http://www.noveriinsurance.com/auto-home-and-personal-insurance/travel-insurance/

Auto, Home & Personal Insurance
Auto, Home, and Personal Insurance
ATV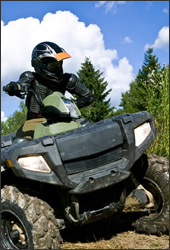 Insurance for your 3 and 4 wheel adventure units.

Url: http://www.noveriinsurance.com/auto-home-and-personal-insurance/atv-insurance/

Auto Insurance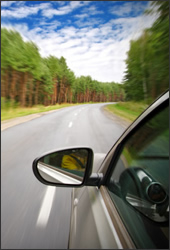 Personal Automobile Insurance

Url: http://www.noveriinsurance.com/auto-home-and-personal-insurance/auto-insurance/

Boat & Marine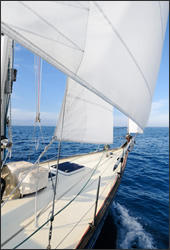 Boat & Marine Insurance Coverage

Url: http://www.noveriinsurance.com/auto-home-and-personal-insurance/boat-marine-insurance/

Collector Car Insurance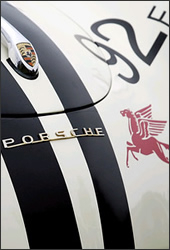 Antique and exotic vehicle insurance - Call us at 713-460-9400 for a quote. We offer Hagerty and Infinity products for your antiques and exotic vehicles.

Url: http://www.noveriinsurance.com/auto-home-and-personal-insurance/auto-insurance/

Condominium Insurance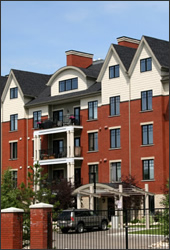 Insurance for your condominiums or apartments.

Url: http://www.noveriinsurance.com/auto-home-and-personal-insurance/condominium-insurance/

Flood Insurance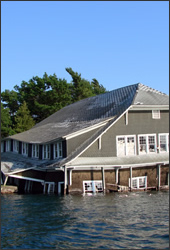 Flood insurance for both your personal or commercial properties.

Url: http://www.noveriinsurance.com/auto-home-and-personal-insurance/flood-insurance/

Homeowners Insurance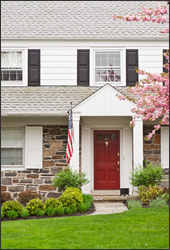 Insurance for your personal home or rental properties.

Url: http://www.noveriinsurance.com/auto-home-and-personal-insurance/homeowners-insurance/

Rental or Investment Property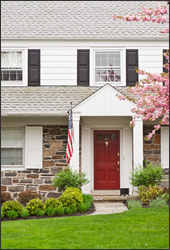 Insurance for your rental or investment properties.

Url: http://www.noveriinsurance.com/auto-home-and-personal-insurance/rental-property-insurance/

Mobile (Manufactured) Home Insurance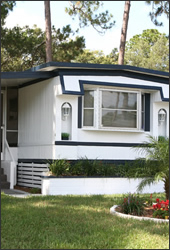 Insurance for your mobile (manufactured) home.

Url: http://www.noveriinsurance.com/auto-home-and-personal-insurance/mobile-manufactured-home-insurance/

Personal Products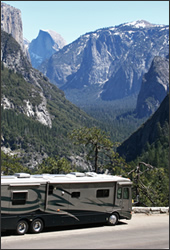 Personal Insurance

Url: http://www.noveriinsurance.com

Personal Products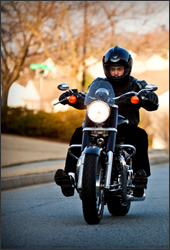 Personal Insurance

Url: http://www.noveriinsurance.com

Personal Products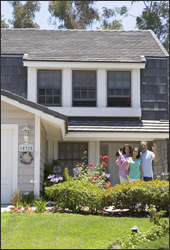 Personal Insurance

Url: http://www.noveriinsurance.com

Personal Products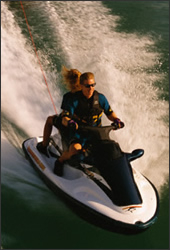 Personal Insurance

Url: http://www.noveriinsurance.com

Personal Products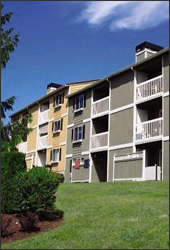 Personal Insurance

Url: http://www.noveriinsurance.com

Personal Products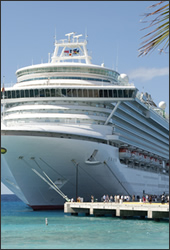 Personal Insurance

Url: http://www.noveriinsurance.com

Valuable Items Insurance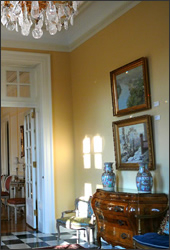 Your possessions may be more valuable than you realize. Most homeowners policies offer limited coverage for personal articles such as jewelry, cameras, golf equipment, fine art and collectibles, and computer equipment. We can provide the additional protection you need with a comprehensive valuable items insurance policy.

A variety of property may be covered by valuable items coverage.

Artwork
Baseball cards
Books
Coins
Firearms
Furs
Jewelry
Memorabilia
Musical Instruments
Oriental Rugs
Silverware
Stamps

Url: http://www.noveriinsurance.com/auto-home-and-personal-insurance/valuable-items-insurance/

Life Insurance / Retirement Savings
WFG - Index Universal Life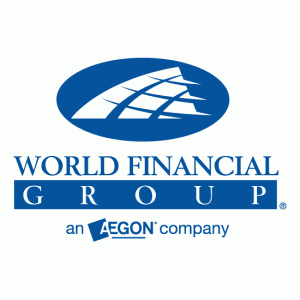 Index Universal Life insurance policy through World Financial Group that offers retirement savings options and Long Term Care rider.
Per case basis


Please note: We will no longer be open Saturdays