Trane Supply
Trane Supply
---
38.03813337226
-84.447041451931
Business details
Trane Supply
2350 Fortune Drive
Lexington
KY
40509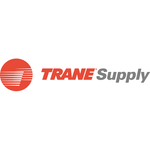 Download Trane360 for Online Ordering
About Trane Supply
At Trane Supply, we provide HVAC service professionals with solutions to help them better serve their customers. We strive to provide a seamless experience — enabling customers to be more effective, profitable and knowledgeable. We are equipped to help you answer the tough questions about your projects, and we look forward to helping you find the right solution!

We are more than just a parts store or supply house; we are you can go for superior customer service and the technical expertise you've come to expect from Trane. Our team is committed to delivering solutions to help you meet your customers' needs and grow your business. We have the parts, supplies and replacement equipment you need, when you need it, with the knowledge to support you from start to finish.

No matter what application you are looking for or what system you are working on, we have the products and the knowledge to tackle all of your HVAC needs.

We have everything you need for installing, maintaining, servicing and enhancing your systems, from ServiceFirst™ OEM replacement parts to national wholesale brands and our private-branded SF™ wholesale lines.
Categories: heating equipment & systems, air conditioning contractors & systems Keywords: Trane, Trane Supply, HVAC Supply, HVAC Parts, HVAC Supplies, Furnace Parts, Trane Parts, Air Conditioning Supply, AC Supply, AC Parts, Air Conditioning Parts, HVAC Parts Near Me, AC Supplies Near Me, Heating And Cooling Supplies, Trane Furnace Parts, Ductwork Supplies, AC Supply Store Near Me, HVAC Parts Warehouse, HVAC Replacement, HVAC Distributors, HVAC Suppliers
Additional Contact Information
Free Phone: 1-888-991-0035

Facebook
Opening Hours
Monday: 07:30 to 17:00
Tuesday: 07:30 to 17:00
Wednesday: 07:30 to 17:00
Thursday: 07:30 to 17:00
Friday: 07:30 to 17:00
Saturday: Closed
Sunday: Closed

Images from Trane Supply

Videos from Trane Supply
More information
Trane Supply was established in 1975
Brands offered include: Trane, Ameristar, ServiceFirst, SF
Products: Chemicals, Coil Cleaner, Belts, Capacitors, Motors, Equipment, Portable Cooling, Residential HVAC Units, Unit Heaters, PTACs, Indoor Air Quality IAQ, Air Filters, Filter Driers, Flow Controls, Thermostats, Compressors, Installation Supplies, Tools, Refrigerant, Refrigerant Handling, Condensate management
Specialities: OEM Parts, Trane parts, Remanufactured compressors
Languages spoken: English

Link to this page
If you would like to make a link to this page from your own website, simply copy and paste the code below into any page of your site.