ThriveMD - Low Testosterone/HRT Clinic, Phentermine, Sermorelin, ED Treatment
ThriveMD - Low Testosterone/HRT Clinic, Phentermine, Sermorelin, ED Treatment
---
Business details
ThriveMD - Low Testosterone/HRT Clinic, Phentermine, Sermorelin, ED Treatment
1017 E South Boulder Rd
Suite C
Louisville
CO
80027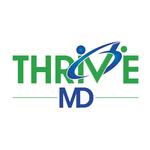 Testosterone Therapy, TRT/HRT, Phentermine, E.D.
About ThriveMD - Low Testosterone/HRT Clinic, Phentermine, Sermorelin, ED Treatment
ThriveMD is recognized in the field of Preventive Medicine. Our innovative clinic and compounding pharmacy employs a staff of administrative and medical professionals who possess extensive experience in the treatment of hormonal deficiency. Every year, our proven track record of success in the field of Hormone Replacement attracts patients to our facilities in Wheat Ridge and Reunion, CO.

With our commitment to quality, compliance and patient satisfaction, ThriveMD delivers significant value and exceptional care to our clients.
Categories: health services Keywords: Testosterone Clinic, Testosterone Therapy, Hormone Replacement Therapy, Testosterone Injections, Weight Loss, Low Testosterone, Low T, Low T Clinic, Sermorelin, Lipotropic Injections

Facebook
Opening Hours
Monday: 09:00 to 18:00
Tuesday: 09:00 to 18:00
Wednesday: 09:00 to 18:00
Thursday: 09:00 to 18:00
Friday: 09:00 to 18:00
Saturday: 09:00 to 18:00
Sunday: Closed

More information
Products: Testosterone Therapy, Hormone Replacement Therapy, Weight Loss, Phentermine, Lipotropic Injections, Sermorelin
Specialities: Hormone Optimization
Services include: Low Testosterone Treatment, Hormone Replacement Therapy, Hormone Optimization, Erectile Dysfunction Treatment, Weight Loss Programs

Link to this page
If you would like to make a link to this page from your own website, simply copy and paste the code below into any page of your site.