Hair Removal : Denver
Hair Removal
Hair Removal in Denver, Colorado
7300 East Hampden Avenue,
Denver,
Colorado,
80231

1780 S Bellaire St,
Denver,
Colorado,
80222

2130 S University Blvd #13,
Denver,
Colorado,
80210

250 Steele St # 206,
Denver,
Colorado,
80206

4330 W 37th Ave,
1,
Denver,
CO,
80212
Our Services
Essential Signature Waxing
Brazilian Bikini
Hair is removed from the entire bikini area including the bum. You may leave a strip in front or go completely bare.
£60.00
Url: http://essentialsdenver.com/services

French Bikini
Hair is removed from the side panels of the bikini taking less than Brazilian but more than a Basic
£45.00
Url: http://essentialsdenver.com/services

Basic Bikini
Hair is removed from the side panels of the bikini
£30.00
Url: http://essentialsdenver.com/services

Bum
Inner cheeks or Outer Cheeks
£20.00 to £30.00
Url: http://essentialsdenver.com/services

Full Leg + Brazilian Bikini
£115.00
Url: http://essentialsdenver.com/services

Full Leg + French Bikini
£105.00
Url: http://essentialsdenver.com/services

Full Leg + Basic Bikini
£85.00
Url: http://essentialsdenver.com/services

Upper Leg + Brazilian Bikini
£100.00
Url: http://essentialsdenver.com/services

Upper Leg + French Bikini
£80.00
Url: http://essentialsdenver.com/services

Upper Leg + Basic Bikini
£65.00
Url: http://essentialsdenver.com/services

Full Arms
£45.00
Url: http://essentialsdenver.com/services

Half Arm
£30.00
Url: http://essentialsdenver.com/services

Full Leg
£60.00
Url: http://essentialsdenver.com/services

Upper Leg
£45.00
Url: http://essentialsdenver.com/services

Lower Leg
£40.00
Url: http://essentialsdenver.com/services

Lip
£10.00
Url: http://essentialsdenver.com/services

Chin
£10.00
Url: http://essentialsdenver.com/services

Sideburn
£15.00
Url: http://essentialsdenver.com/services

Nose (inner)
£10.00
Url: http://essentialsdenver.com/services

Full Face
£35.00
Url: http://essentialsdenver.com/services

Extra Hair There
£15.00
Url: http://essentialsdenver.com/services

Essential Skin Care
Basic Facial
A soothing and basic facial to cleanse and mildly exfoliate dead skin cells. Finished with a mask customized to your particular skin type.
£60.00
Url: http://essentialsdenver.com/services

Dermaplane Facial
An esthetician grade sterile blade is lightly brushed against the skin to gently remove all dead skin and fine peach fuzz hair revealing a fresh face! A customized, soothing collagen mask is infused with ultrasound to calm, nourish, hydrate, and plump newly exfoliated skin for an unbelievably healthy glow. $85

ADD an Enzyme or AHA/BHA Peel for deeper exfoliation and extra collagen production $15

ADD Essential nourishment with concentrated forms of Vitamins A,C, and E (free radical scavengers), plus 87 other natural minerals with a blast of therapeutic oxygen to stimulate collagen and elastin fibers deep in the dermal layer. Finished with LED light therapy. $30
£85.00 to £130.00
Url: http://essentialsdenver.com/services

Microdermabrasion Facial
A mild, gentle, lightly abrasive instrument is used to gently "sand" the skin, removing the thicker, uneven outer layer. This level of skin rejuvenation is used to treat light scarring, discoloration, sun damage, and stretch marks. A customized, soothing collagen mask infused with ultrasound is used to calm,nourish, hydrate, and plump exfoliated skin for an unbelievably healthy glow. $85

ADD an Enzyme or AHA/BHA Peel for deeper exfoliation and extra collagen production $15

ADD Essential nourishment with concentrated forms of Vitamins A, C, and E (free radical scavengers), plus 87 other natural minerals with a blast of therapeutic oxygen to stimulate collagen and elastin fibers deep in the dermal layer. Finished with LED light therapy. $30
£85.00 to £130.00
Url: http://essentialsdenver.com/services

IS Clinical Signature Fire and Ice Peel
A clinically active treatment system designed to rapidly ad safely resurface the skin, reducing fine lines and wrinkles. Smoothing , softening, and encouraging cellular renewal.

ADD extractions for $30.
£100.00
Url: http://essentialsdenver.com/services

Eye Bight Treatment
A fabulous way to brighten and hydrate tired, delicate skin around the eye area. Advanced treatment serums are applied to the skin followed by a rejuvenating mask to make your peepers pop!
£25.00
Url: http://essentialsdenver.com/services

24k Gold Therapy Facial
Used in skincare dating as far back as Ancient Egypt, 24k Gold has many benefits for the protection of healthy skin. Gold is used to hydrate, firm, and moisturize delicate skin to reduce fine lines and wrinkles resulting in your most radiant skin possible. Gold actually helps lock in moisture inhibiting breakdown of elastin and maintaining collagen levels within the dermis.
£130.00
Url: http://essentialsdenver.com/services

Essential Organic Spray Tanning
Full Body Tan
£60.00
Url: http://essentialsdenver.com/services

Leg Tan
£30.00
Url: http://essentialsdenver.com/services

Face Tan
£20.00
Url: http://essentialsdenver.com/services


IS Clinical Products Available!

910 16th St,
Ste 710,
Denver,
Colorado,
80202

12002 Melody Dr,
Denver,
Colorado,
80234

1000 S. Colorado Blvd.,
Suite 106,
Denver,
CO,
80246
WAXING SERVICES
EYEBROWS


LunchboxWax waxologists work with you to decide which brow shape works best for your face shape and personal style.


SIDEBURNS


Tailor your chops or remove your sideburns altogether. This wax service defines the hairline directly in front of your ear.


EYEBROW TINTING


Add a little pop and pizazz to your brows with color. Our experts help you pick the perfect shade.


NOSTRILS


Breathe easy. A quick nostril wax is our fastest service, and most clients say they can't feel a thing.


EYEBROW MAKEOVER


Brow-chica-brow-brow! Get a hands-on, eyes-open consultation with an expert. This boosted eyebrow wax includes tinting. A makeover wouldn't be complete without tips on upkeep for your new look.


EARS


Listen up! Have hair that sneaks out - and peeks out - of your ears? We can take care of that.


LIP


We moustache you a question: While you're here getting your eyebrows sculpted, would you like to get your lip waxed, too?


NECK


Don't forget this incredibly important part of your body. After all, it's what connects your head to your body. Keep it smooth.


CHIN


Whiskers are for kittens. Take away the strays in just a few minutes. You'll be smiling and smooth in no time.


FULL FACE


Imagine those cute round smiley-faces you made as a child - and all the parts in it. Eyebrows, nose, lips, chin and cheeks, leaving you with a smooth (and smiley) face every time.


CHEEKS


Feeling cheeky? Keep the sides of your face sweet and smooth and your personality just rough enough to keep everyone on their toes.


BIKINI


Modest but still modern? This wax includes just inside of where a regular bikini sits to keep you tidy.


BIKINI (EXTENDED)


Extend the bikini wax to include a bit of the inner thigh and back of the leg.


BIKINI (TIGHT)


Feeling cheeky? Boost the basic bikini wax. Includes inside of where a regular bikini sits and between the cheeks.


BIKINI (TIGHT EXTENDED)


Extend the tight bikini wax to include a bit of the inner thigh and back of the leg.


BRAZILIAN


Bare your beauty. This increasingly popular wax includes complete under carriage with your choice of hair or bare on top.


BRAZILIAN (EXTENDED)


Extend the Brazilian wax to include a bit of the inner thigh and back of the leg.


MANZILIAN


GLUTES


You've heard us say, "Bare your beauty." And for this service, we say, "Bare your booty." Includes between the cheeks.


BETWEEN THE CHEEKS


Sometimes, your cheeks may be bare but fuzzy in the fold. No worries. We have a wax service for that.


ARMS


Taking time to make yourself feel beautiful is a good way to arm yourself when life gets overwhelming. Get it? Smooth your skin from fingertips to shoulders.


ARMS (HALF)


It's okay not to go all the way. Half-arm waxes start just above the elbow and extend to the tips of your fingers - or start just below your elbow and head up to your shoulder. You choose.


UNDERARMS


Hailing a cab? Know the answer to a question? A sucker for roller-coaster rides? Don't be shy. Raise your arms high.


SHOULDERS


This is the service to choose should you want to wax your deltoids, including the front and back.


BACK


We've got your back! Or more specifically, we've got you from shoulder to shoulder, starting below the neck and going to just above the glutes.


BACK (PARTIAL)


Consider this a half back, but it doesn't have to be the top, bottom, left or right. It can be a little here and a little there.


CHEST


We call this a chest wax, but our certified speed waxers take care of it all - from the neck to just below where your pant line rests.


PECTORALS


From the pectorals up, expert waxologists smooth your chest and leave you hair free and carefree for weeks at a time.


STOMACH


Starting just below the pecks, waxologists smooth your stomach from side to side, extending to just below the belt line.


STOMACH (PARTIAL)


If you find yourself a little fuzzy above your bikini line but not completely blanketed, the partial stomach wax is a quick fix.


LEGS


From hips to toe tips, enjoy silky stems for weeks at a time with a full leg wax. After this service, you may never pick up a razor again.


LEGS (HALF)


No fuzz on half your gams? No worries. We'll make you silky smooth from just above the knee down to the tips of your toes or just below the knee up to your hips.


FEET


De-fuzz the tops of your feet, including your toes. Bonus: This service is already included in a full-leg wax or bottom-half leg wax.



Bare Your Beauty!

1152 S Colorado Blvd, Ste 106,
Denver,
Colorado,
80246

2305 S. Colorado Blvd.,
Suite 105,
Denver,
Colorado,
80222

1495 York St STE 104,
Denver,
CO,
80206
Bios
Tawnya Fornerod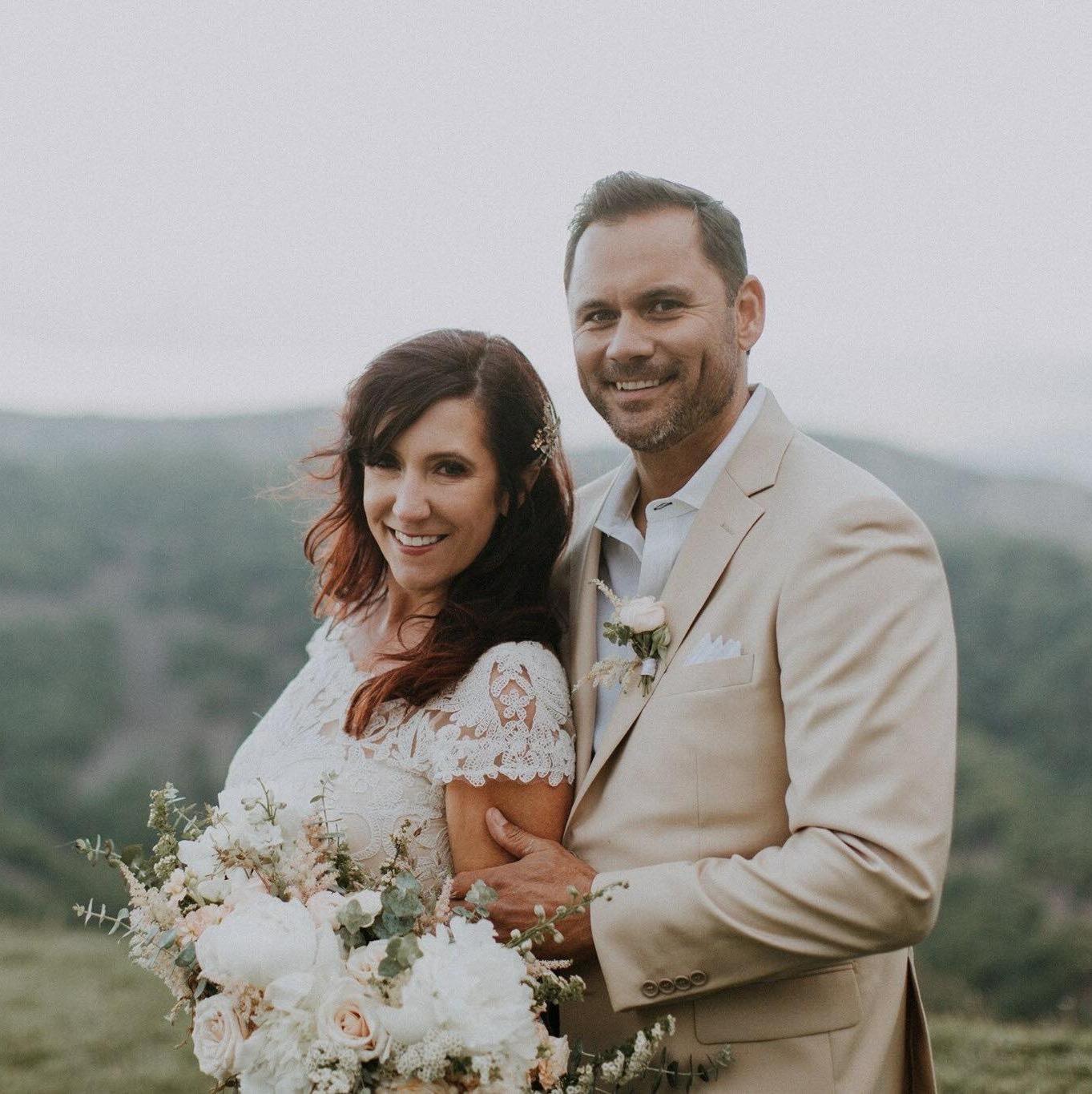 I believe that beauty is a channel for connection, community, and care.

I came to my profession as a young mom living in North Carolina. I had been studying horticulture, planning for a future of gardens and landscapes. Yet, I found myself in a salon one afternoon, getting my hair done. I don't remember my haircut, but I absolutely remember the vibe of that place. It was so alive, and so affirming, that it propelled me to shift career paths and begin this wonderous, winding journey.

I've found that esthetics is so much more than skin deep. It is a vehicle to engage with people on a soul level.

For me, it's been a means to support myself and my children. It's been a means to step into my role as a leader and business owner. And it's also been a means to create long-lasting connections — with clients who become community; colleagues who become family.

Wax & Lash is my home away from home, my deepest passion, and the place I feel most seen. It has pushed me to grow as a woman, a mother, a wife, a business owner, and a boss.

I am ever grateful for this vehicle to live my values and contribute to a more beautiful world.


Call Today

760 South Colorardo Blvd.,
Suite E,
Denver,
CO,
80246

Call Today