LeafGuard of Idaho
LeafGuard of Idaho
---
Business details
LeafGuard of Idaho
890 E Citation Ct
Suite E
Boise
ID
83716

Contact us for your FREE estimate!
About LeafGuard of Idaho
You don't have to get up on the ladder to clean out your gutters anymore! Just get LeafGuard, the best rain gutter protection system available. If you are sick of clogged gutters and water overflow causing costly damage to your home, then you've got to get a new gutter system. LeafGuard offers the original and only patented one-piece seamless gutter system. It has a built-in hood that covers the top, allowing water to roll around the curved hood and debris to roll right off. It comes with a clog-free guarantee so you don't have to worry about cleaning out your gutters.
Categories: gutters & downspouts
LeafGuard
LeafGuard Gutters
LeafGuard is a seamless, patented, one piece gutter protection system. Its unique design carries water away from your home while shedding debris to keep your gutters clog-free. All gutters carry water away from your home, but only LeafGuard has a clog-free guarantee and is custom fit to your home. The patented seamless one piece design is one of the best debris-shedding gutter on the market today.

Since the curved hood is built into the gutter itself, instead of adding to it as a topper or attaching it above, you don't have to worry about seams or rust. This makes LeafGuard better than gutter covers, screen, hoods or helmets. Plus, many of those hoods and helmets are attached under your roof with nails that cause holes in your roof, possibly voiding your warranty. Also, our gutter protection system isn't bulky looking; it has a sleek design that complements the beauty of any home.

Url: http://www.englertgutter.com/charlotte/

Images from LeafGuard of Idaho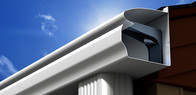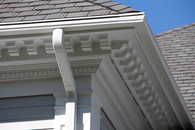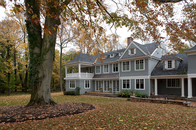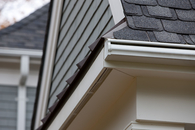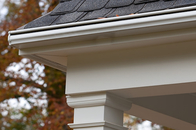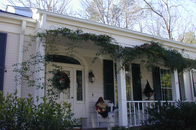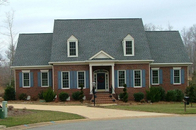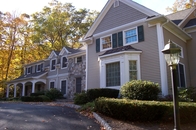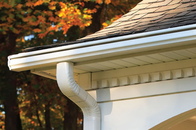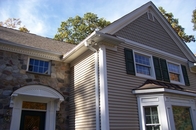 Videos from LeafGuard of Idaho
Link to this page
If you would like to make a link to this page from your own website, simply copy and paste the code below into any page of your site.