Financial Planners : New Braunfels
Financial Planners
Financial Planners in New Braunfels, Texas
190 S Seguin Ave,
New Braunfels,
Texas,
78130

1619 E. Common Street,
Ste. 1104,
New Braunfels,
Texas,
78130

555 S Ih 35,
New Braunfels,
Texas,
78130

555 S Business Ih 35,
New Braunfels,
Texas,
78130

1408 N Walnut Ave,
New Braunfels,
TX,
78130
About
Griffin Asset Management
Our Firm
Griffin Asset Management was established in 2009 by Glenn Griffin in order to provide professional investment management services to families in south central Texas. While Griffin Asset Management was established in 2009, Glenn has been helping clients since 1999 and has been partnered with First Commercial Bank of New Braunfels and Seguin since 2004. Griffin Asset Management offers a variety of services through their broker/dealer LPL Financial. We can help investors with almost all account types such as IRA's, joint accounts, college plans, trust accounts, corporate accounts, partnerships and business retirement plans. We also offer insurance solutions, such as term and whole life, long term care and annuities. We pride our selves on providing common sense customer service, which means returning your call in a timely manner, keeping you up to date on your accounts and any changes and always being available for a face to face meeting. We are all members of our community and give back when we can with both our time and money.

Our Mission Statement
The mission of Griffin Asset Management LLC is to provide managed money services that are transparent, trackable and cost conscience. We will actively seek out opportunities to provide capital gains and dividends while managing downside risk. We realize that our clients are the reason we exist. We will treat our clients with the utmost respect and will always facilitate all transactions with the client's best interest in mind.


Your Hometown Certified Financial Planners

1067 FM 306,
Ste 205,
New Braunfels,
TX,
78130

More info available at FINRA's BrokerCheck website

186 S Castell Ave,
New Braunfels,
Texas,
78130

329 E. Zink,
New Braunfels,
Texas,
78130

219 E San Antonio St,
Suite N,
New Braunfels,
TX,
78130
R&R Wealth Management
R&R Wealth Management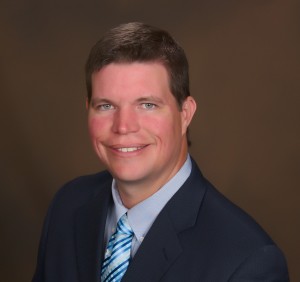 Turning 65 Solutions Tax and Insurance is a Texas State licensed insurance broker that specializes in solving the problems of today's Baby Boomer generation. Through the avenues of Health, Life, and Long Term Care insurance, as well as retirement income planning, we have been able to help our clients enjoy their retirement years free from the worries that many seniors face.

We provide our clients with a personalized comprehensive asset protection service. Turning 65 Solutions has assembled a team of experts in the fields of insurance; tax planning and preparation; and estate planning and elder law issues.

We have dedicated our service to the families we help by acting as an advocate. We regularly locate doctors, address medical billing issues, can help with funeral arrangements, etc.


Subscribe to my newsletter!