John Bitner MD
John Bitner MD
---
Business details
John Bitner MD
2121 North 1700 West
Layton
UT
84041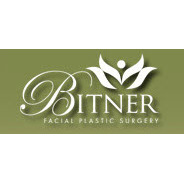 A Top Rhinoplasty Surgeon in Utah
About John Bitner MD
Bitner Facial Plastic Surgery, under the direction of board certified facial plastic surgeon John Bitner MD is located in Layton Utah - just outside of Salt Lake City Utah. Emphasis on rhinoplasty, eyelid surgery, facelift surgery and more.
Categories: cosmetic plastic & reconstructive surgery, health services Keywords: facial plastic surgeon, plastic surgery, plastic surgeon, cosmetic surgery, cosmetic surgeon, rhinoplasty, nose surgery, facelift, eyelid surgery, facial plastic surgeon utah, facial plastic surgery utah, faical plastic surgeon salt lake city, facial plastic surgeon layton
Facial Surgery
Blepharoplasty - Eyelid Surgery
Blepharoplasty, commonly known as eyelid surgery or eyelid lift is a procedure often part of facial rejuvenation by patients in Utah. Both the upper and lower eyelids can be separately addressed. Further, eyelid surgery can be divided into functional blepharoplasty and cosmetic blepharoplasty.

Url: http://www.drjohnbitner.com/facial-procedures-utah/blepharoplasty/index.html

Botox Injections
Botox© is a medication that has been used for many years to relax muscles and soften wrinkles. It is especially useful when used around the eyes and upper part of the face. The medication comes as a very fine powder and is reconstituted prior to use. Once reconstituted, the material can be injected into muscles, whose contraction causes wrinkles and creases to form around the face.

Url: http://www.drjohnbitner.com/facial-procedures-utah/botox/index.html

Browlift
The face lift is a procedure designed to tighten and remove extra tissue in the lower part of the face, cheeks and neck. This extra tissue usually begins to appear in the decade of the 40's. This procedure was first described as early as 1901 by Dr. Hollanderin. The initial procedure involved just skin removal and closure

Url: http://www.drjohnbitner.com/facial-procedures-utah/browlift-facelift/index.html

Facelift Surgery
The Rapid-Recovery Mini-Lift differs from the traditional lift in that the amount of skin dissection and undermining is dramatically less than that used for other types of facelifts. The spatulated liposuction cannula is used with the suction turned off for the majority of the undermining. This allows for gentle elevation of the tissue without scissor dissection.

Url: http://www.drjohnbitner.com/facial-procedures-utah/mini-facelift/index.html

Rhinoplasty
One of the most common complaints of patients presenting to a facial plastic surgeon's office are those regarding the nose. When the nose is distracting it produces disharmony with the face, and one's view is automatically guided away from other pleasing facial features. For example, someone with "beautiful eyes" will always have a nose that is in proportion with the rest of the face. When choosing a rhinoplasty surgeon it is important to find someone who understands both the cosmetic and functional aspect of nasal anatomy. It is also important for the doctor and patient to have a way to properly discuss individual ideals of nasal beauty.

Url: http://www.drjohnbitner.com/facial-procedures-utah/rhinoplasty/

Restylane
The most commonly treated areas are:

around the mouth in the "smile" lines
in the lips, either in the "whistle" lines or as a plumping agent
underneath the eyes in the tear trough
along the jawline
in the forehead lines

Url: http://www.drjohnbitner.com/facial-procedures-utah/restylane/index.html

Dermal Fillers
Radiesse
Where can it be used? Radiesse can only be injected deep. It is an excellent filler for the folds that form on the sides of the mouth. These folds are called nasolabial folds and melolabial folds. The material can also be used deep along the bone of the jaw or cheeks. It can not be used in the lips as it will inevitably leave lumps.


Restylane
Where is Restylane most effective? No question, Restalyne is amazing when used around the mouth, both in the lips and the smile lines. Patient selection is key. Ask Dr. Bitner what option is best for your individual needs.


Juvederm
What is Juvederm made of? Much like Restylane, Juvederm is also a clear gelatinous substance called hyaluronic acid. Although both products are made of hyaluronic acid, modifications in the molecular structure and crosslinking give the products slightly different properties. Juvederm tends to be a little more viscous.

Url: http://www.drjohnbitner.com/facial-procedures-utah/dermal-fillers/index.html

Latisse
Latisse- was originally developed as a medication used for elevated pressure in the eye. The medication was effective, but a side-effect of the medication was excessive eyelash growth. This "side-effect" was further studied. Direct application of the medication to the lashes was found to be very effective at producing longer and fuller lashes.

Url: http://www.drjohnbitner.com/facial-procedures-utah/latisse/index.html

Lip Augmentation
As we age, a common complaint is thinning of the lips and decrease of red lip show. Now there is a permanent solution. Surgisil© lip implants are soft, pliable and made of solid silastic, so they won't disolve away with time. Surgisil© lip implants were recently featured on The Doctors TV program (see the program by clicking HERE). The implants are placed through tiny incisions made at the corner of the mouth and pulled gently into position. The procedure can be done in our office-based operating room under local anesthesia, or with the assistance of a nurse to administer sedation. The result is fuller lips that are soft, smooth and totally natural to both look and feel. The implants come in small, medium and large widths as well as several different lengths to fit all lip sizes and shapes. Even lip asymetries can be permanently corrected with lip implants. Contact facial plastic surgeon Dr Bitner Schedule a consultation to learn more about a permanent and natural solution to thin lips. Other facial plastic surgery procedures offered including nose reshaping (rhinoplasty), eyelid surgery (blepharoplasty) and facelift surgery available.

Url: http://www.drjohnbitner.com/facial-procedures-utah/lip-augmentation/index.html

Mini Facelift
Almost everyone, at some point in the aging process, begins to be bothered by skin that starts to sag. This extra skin is most noticeable below the cheeks, underneath the chin and down into the neck. While many technologies have emerged recently that hope to improve this part of the aging process, none compare to the traditional face and neck lift. Unfortunately, between work and family responsibilities it can be difficult to find the time to recover from facial plastic surgery and many just learn "to deal with it". Recognizing this paradigm, Dr. Bitner, together with his fellowship director, Dr. Rousso, have pioneered changes to the traditional cheek and neck lift that dramatically decreases the recovery time. Although this new technique is called the Rapid-Recovery Mini-Lift, the results are anything but "Mini". Using gentle liposuction technology for undermining instead of the tradition scissor dissection, shorter incisions and SMAS imbrication instead of plication, the Rapid Recovery Mini-Lift produces beautiful and dramatic results while minimizing the recovery time. The incisions are well disguised around the ear and sutures used are dissolvable. If you can sacrifice a week you can have results that will last a lifetime.

Url: http://www.drjohnbitner.com/facial-procedures-utah/mini-facelift/index.html

Ogabi Skin Care
As your skin ages and is exposed to environmental stressors, which cause damage that can reach the deepest layers of your skin. Photodamage, caused by the sun's harmful rays, is the main cause of fine lines, wrinkles and age spots that you may already see or will eventually see on your face. The Nu-Derm system has been formulated to improve at the cellular level:

Age Spots
Fine lines and wrinkles
Rough skin
Skin laxity
Erythema (Redness)

Url: http://www.drjohnbitner.com/facial-procedures-utah/obagi/index.html

Otoplasty
The auricle is the outer portion of the ear. It is made of elastic cartilage covered by a very thin layer of perichondrium (connective tissue that covers cartilage) and skin. The natural folds of the auricle are designed to efficiently and effectively funnel sound waves into the ear canal to the ear drum where the sound waves will eventually be turned into a nerve signal to the brain. While the folds of the outer ear serve a functional role, they also can have a dramatic effect on the cosmetic appearance of the face. Inadequate development (unfolding) of the anithelix or overgrowth of the conchal bowl can cause the ears to stick out too far from the head.

Url: http://www.drjohnbitner.com/facial-procedures-utah/otoplasty/

Radiesse
How does it work? There is a two fold mechanism by which it works. First, the filling material itself is made up of a bone-type material which physically fills the space, plumping up the fold itself. After this initial effect, the material stimulates the surrounding connective tissue cells called fibroblasts. The fibroblasts respond by depositing new collagen, further plumping and tightening the area.

Url: http://www.drjohnbitner.com/facial-procedures-utah/radiesse/index.html

Reconstructive Surgery
While it may not completely erase the effects of an injury, disease or deformity, reconstructive surgery can improve form and function of your condition. Dr. Bitner has trained extensively and is highly of experienced in all aspects of reconstructive surgery.

Url: http://www.drjohnbitner.com/facial-procedures-utah/reconstructive-surgery/index.html

Skin Resurfacing
Dr. Bitner is an expert in all different types of skin resurfacing in Salt Lake City, Utah. This includes laser skin resurfacing with a Sciton Erbium:YAG laser, chemical peels or dermabrasion. If your primary complaint is sags or bulges, surgery is usually necessary. If, however, it is wrinkles and creases, then some type of skin resurfacing will be needed. Oftentimes, both surgery and skin resurfacing can be combined to optimize overall results.

Url: http://www.drjohnbitner.com/facial-procedures-utah/skin-resurfacing/index.html

Opening Hours
Monday: 09:00 to 17:00
Tuesday: 09:00 to 17:00
Wednesday: 09:00 to 17:00
Thursday: 09:00 to 17:00
Friday: 09:00 to 17:00
Saturday: Closed
Sunday: Closed

Images from John Bitner MD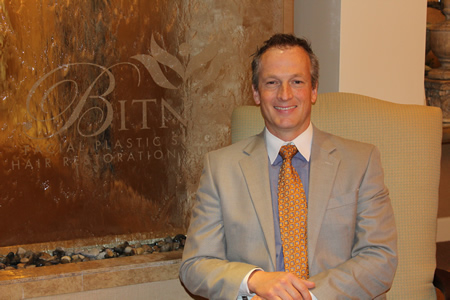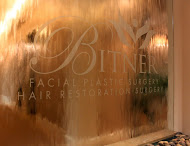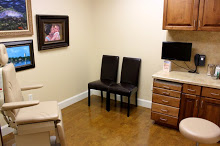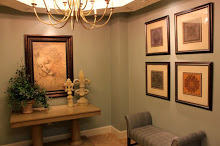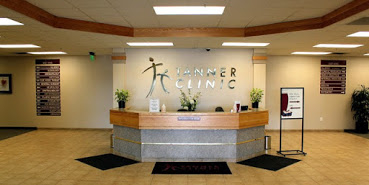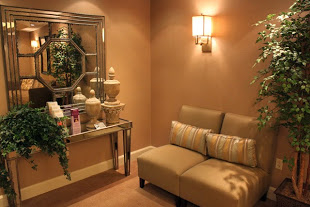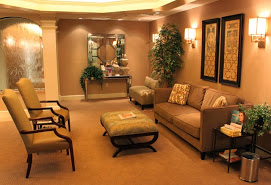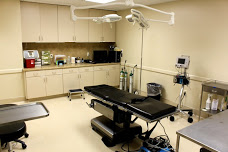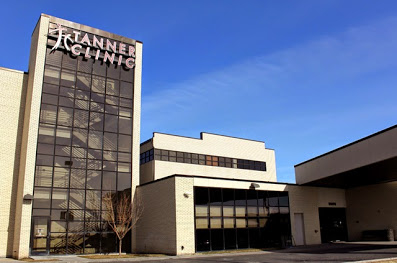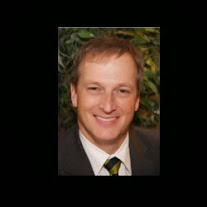 Videos from John Bitner MD
More information
Brands offered include: Botox
Products: Botox, Restylane, Radiesse
Specialities: Facial Plastic Surgery, Rhinoplasty
Services include: Facial Plastic Surgery, Rhinoplasty, Eyelid Surgery, Facelift Surgery, Neck Lift

Payment options accepted by John Bitner MD
Financing
American Express
MasterCard
Visa
Check
Cash
Link to this page
If you would like to make a link to this page from your own website, simply copy and paste the code below into any page of your site.