CMIT Solutions of Dallas
CMIT Solutions of Dallas
---
Business details
CMIT Solutions of Dallas
4514 Cole Avenue
Ste 600
Dallas
TX
75205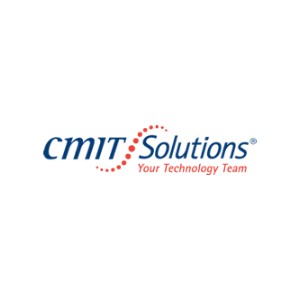 Call Today
About CMIT Solutions of Dallas
When it comes to managing IT for your business, you need an expert. That's where we come in. We know how to manage systems. We're experts at implementing change. We've integrated new technology solutions into thousands of businesses throughout Dallas and all across North America – all in a cost-effective way that actually produces benefits our customers can see in their everyday operations.

We do the hard work in advance so you have the right solution for your needs. We understand IT is not a one-size-fits-all solution; in some cases, certain technologies might not fit at all. So if you want advice on which IT services to choose, contact us to discuss a solution that's secure, reliable, and cost-effective.
Categories: computer services
Services
Managed IT
We manage IT so you don't have to.
Think about that for a moment. What else could you be doing? What is the opportunity cost to your business when IT is neglected or worse? Managing IT requires expertise and an attention to detail. It's more than a profession or skill, it's a practice. At CMIT Solutions, it's both our passion and purpose.

What exactly do we do?
First, we listen. What are your goals? What do you need your IT to do? Then we assess your current environment. Next, we bring your systems up to our minimum standard so we can efficiently and effectively manage your network, systems, data and applications. We'll install multiple layers of cyber security defenses. We will backup and protect your data. We'll set up regular status meetings. We'll present metrics monthly. You'll know what your IT is doing, how it supports your business, maybe for the first time ever. And if there is ever a problem, we will be with you until it is resolved.

Url: https://cmitsolutions.com/dallas-wrhp/services/managed-it-2/

Data Protection & Backup
Your data are the crown jewels of your business. Treat it with respect it deserves.
Data powers your core business. Unplanned events like natural disasters, malicious activity, or user errors are likely to impair (or halt) your operations with significant downtime. Professionally managed data is the key to business growth.

Don't leave your business at risk. Get protected.
Hackers have declared war on businesses everywhere and ransomware is their preferred weapon. By locking users out of their computers with ransomware, hackers have extorted billions of dollars from businesses of all sizes. 67% of ransomware targets are small and medium sized businesses with sub-par IT security. Don't let your business be next.

Url: https://cmitsolutions.com/dallas-wrhp/services/data-protection-backup/

Cyber Security
How do you protect your business from constant cyber threats?
Hackers work 24/7 – can you keep a constant watch on your systems? If you think hackers are not after your data, think again. Small businesses are the richest targets because most can be easily breached. If your data is breached, will your customers trust you again?

How does a multi-layered security defense work?
Since threats constantly change, we focus on multiple layers of cyber security protection, starting with a strong network perimeter defense, including managed firewall, active network management, and periodic network inspections. We add proactive monitoring of your systems including anti-malware, anti-virus, DNS filtering, and anti-spam protection. Finally, we ask that you invest in security training for your staff, because your team is your first and best line of cyber defense.

Url: https://cmitsolutions.com/dallas-wrhp/services/cyber-security/

Networking
Why not have the best telecommunications for your business?
Telecommunications is the lifeline of your company, from phone service, to back-up disaster, to simply connecting yoru employees to the web, you need a reliable bandwidth provider to help. Let an expert make the right choice for you. Get the bandwidth you need at a cost you can afford. We'll find the optimal solution for your company, no matter how simple or demanding your needs are.

Discover your options before you spend one dime.
CMIT Solutions has access to over 60 different telecommunications providers. We specialize in helping small and medium-sized businesses find the best internet and telecom services. We're fast, accurate, and want you to have what you need today.

Url: https://cmitsolutions.com/dallas-wrhp/services/network-bandwidth/

Network Security
When was the last time you thought about your network?
Let's face it. The only time we think about the network is when it is down or when we are worried about cyber attacks. Keeping your network safe and secure is a 24/7/365 job. Managing a network is one thing. Managing a secure network is another. We have procedures and tools to do both.

Our expert network administrators scan and evaluate your network, fix any security vulnerabilities and put your network on a regular maintenance plan. We keep your firewalls up to date with the latest software, and we perform spot checks and inspections to assure everything is as it should be.

Managing a Secure Network requires experience. We'd be happy to show you how we do it.

Url: https://cmitsolutions.com/dallas-wrhp/services/network-security/

Hosting and Cloud
So you want to go to the cloud?
Cloud computing services offer a big promise. Instant access, unlimited connectivity, the ability to pay as you grow, and the illusion of simplicity. Until you realize it isn't anymore. Choosing CPU, memory, disk storage, up and down bandwidth, and the cloud provider can be difficult for the uninitiated. At CMIT Solutions, we have designed thousands of cloud solutions, so our experience can help.

An unmanaged cloud can lead to a rainy day.
An unmanaged cloud can lead to unexpected and unwelcome surprises. We're fond of saying that an unmanaged cloud leads to a rainy day. Your cloud is a virtual data center and we manage it with the same care as we give to all of your systems.

Url: https://cmitsolutions.com/dallas-wrhp/services/hosting-and-cloud/

Applications
How do you choose the applications that drive your business?
Choosing the right applications can be difficult. We can help. Whether you need to choose the right Office365 bundle or decide between QuickBooks OnLine or the QuickBooks ProAdvisor Program, we can help evaluate options.

Need to evaluate specialized applications?
Doctors, dentists, lawyers, CPAs, architects, engineers, and financial professionals often need specialized applications to support their business. Since we serve a wide range of businesses, we've probably supported the exact software you need. And if not, we can help you evaluate options and select the package that best suits your business. We'll also make sure your data flows between applications and is protected from data loss, both on-site and in the cloud.

Url: https://cmitsolutions.com/dallas-wrhp/services/applications/

Mobile Device Management
Embrace Mobile Devices
Look around the conference room at your next meeting. How many mobile devices are in use? How many are managed? Fewer than you think. But why does it matter? Because every phone and tablet is one click away from infecting your network or ruining your data.

Phones and tablets are a big part of the small business workflow engine. Treat those devices with the same care and respect that you do with desktops and laptops. Don't let cyber hackers attack through the phone.

We offer Mobile Device Management which secures the phone or tablet while protecting the privacy and integrity of your employee's personal devices. Keep the business data safe and separate. It's as simple as installing a smart app on the phone or tablet.

Url: https://cmitsolutions.com/dallas-wrhp/services/mobile-device-management/

IT Procurement
Want to simplify technology purchasing?
You can purchase your own IT equipment, but it's not easy. Make one wrong selection on a complex order form, and suddenly you have a PC with known disk drive failure issues, or a cloud solution that costs more than you wanted.

We manage your IT procurement.
We look beyond the initial purchase to support and integration requirements. We'll make sure your new equipment integrates with the old and fits into your business workflows and existing applications. We have strong relationships with Barracuda, Dell, Intuit, Lexmark, Microsoft and telecommunications providers. Take advantage of our stellar pricing and support.

Url: https://cmitsolutions.com/dallas-wrhp/services/it-procurement/

Virtual CIO/CTO
What does a Virtual CTO provide to your business?
Does your business have the technology leadership you need? Are you prepared for the future? Do you have a trusted technology expert to help you plan for growth? Our Virtual CTO service provides the combination of business acumen and technology expertise to take your business to the next level. Deep expertise. Professional advice. Demystifying how IT drives business growth.

Our local Virtual CTO brings expertise and focus.
Make technology and integral part of your business to fuel accelerated growth. Our Virtual CTO brings a technology planning process, an IT strategy and technology roadmap for your business, collaboration and input on IT budgeting, and a technology component to your annual and quarterly business reviews. Simply stated, you have access to expertise at the executive level at the level you need.

Url: https://cmitsolutions.com/dallas-wrhp/services/virtual-cio-cto/


Facebook
Link to this page
If you would like to make a link to this page from your own website, simply copy and paste the code below into any page of your site.