Glenn's Automotive LLC
Glenn's Automotive LLC
---
Business details
Glenn's Automotive LLC
101 Main St
Willard
MO
65781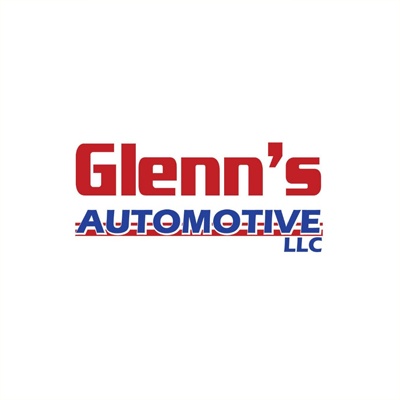 Call Today
About Glenn's Automotive LLC
We've got you covered by offering a 3 Year Unlimited Mileage Warranty on most foreign and domestic vehicles engine installations. Come to a local Shop that can get your car or truck back on the road quickly. With ASE-certified technicians, we'll diagnose what ails your automobile or truck with prompt service and affordable rates. You can trust our locally-owned business to provide you with quick and accurate diagnostics and quality service for all makes and models. You can count on us for reliable auto repairs! In the words of our owner Glenn, "what makes us proud is that we're etched in a smaller community that relies on growth to sustain businesses like mine, my neighbors', and on and on. Willard has been good to us, and we want to do the same in return." Glenn and his wife Mindy are proud to call Willard home. They love to support the local shops and businesses, as his clientele is mostly within around 5 miles of Willard. Glenn and Mindy have two children that have been very involved in high school sports, and they regularly attend the sporting events and love the autumn football nights. Glenn's Automotive LLC loves to take part in local events that support the community. According to Glenn, "the benefit of being local is that we can always help the community in small ways that make an impact. You definitely feel like part of a community when it's as close-knit as Willard." Glenn's passion for cars is evident. When the time is right, a car show is imminent. As a part of Glenn's business, he restores cars that are in need of restoration. According to Glenn, "great ideas are born from inspiration, and car shows are a great way to feel the pulse of the automotive world." From street rods to early model restorations, Glenn admires and takes his inspiration from places like Las Vegas and beyond and transports it back home to Willard.
Categories: auto body repair Keywords: Auto Parts, Auto Repairs, Engine Installations, Engine Service, Transmission Repairs

Facebook
Opening Hours
Monday: 08:00 to 17:00
Tuesday: 08:00 to 17:00
Wednesday: 08:00 to 17:00
Thursday: 08:00 to 17:00
Friday: 08:00 to 17:00
Saturday: Closed
Sunday: Closed

More information
Services include: Automotive Service, Oil Changes And Tune-Ups, Oil And Air Filter Changes, Transmission And Coolant Flushes, Auto Alignment Services, Brake Pad, Disc, And Drum Repairs And Replacements, Muffler And Exhaust System Services, Water Pumps And Thermostats, Radiator Cleanings And Rod-Out Services, Ocv Valve Replacements, Oil Pressure Switches, Ransmission Repairs For All Makes And Models, Complete Transmission Rebuilding Services, Repair Front Wheel Drive Differentials

Link to this page
If you would like to make a link to this page from your own website, simply copy and paste the code below into any page of your site.