Attorneys : Manning
Attorneys
Attorneys in Manning, South Carolina
20 S Brooks St,
Manning,
South Carolina,
29102

29 South Mill Street,
Manning,
SC,
29102
Bios

Products and Services
Our Attorneys | Land Parker & Welch
John C. Land, III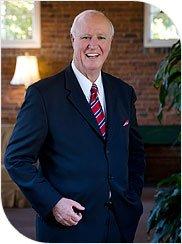 John C. Land III has been working to improve the lives of South Carolinians for decades, compiling a record of public service as both lawyer and lawmaker.

A lifelong resident of Manning, John returned to his hometown after receiving his juris doctorate from the University of South Carolina School of Law in 1968, launching a law practice that has continued to this day. Always interested in politics and state government, John became secretary of the South Carolina Democratic Party that same year, and six years later was elected to the state House of Representatives. In 1977, he won his first election to the state Senate and has held onto that seat ever since, earning him the title of senior legislator in the South Carolina Statehouse.

Among his many legislative accomplishments, John counts the state's passage of mandatory-seatbelt and automobile child-restraint laws as among his proudest moments. He also has had an impact on a variety of measures to improve education in South Carolina.

"My motivation when I got into public service was to improve the quality of K-12 education, as well as higher education, and I think we have done that," he says.

His longtime commitment to public service has earned him recognition from several professional organizations. In 1996, he received the Compleat Lawyer Award from the South Carolina School of Law Alumni Association for outstanding civic and professional accomplishments, and in 2011 he earned the South Carolina Association for Justice's Founders Award. He has also received honorary degrees from the University of South Carolina, the College of Charleston, Francis Marion University and The Citadel.
Url: https://www.lpwlawfirm.com/our-attorneys/john-c-land/

Nelson R. Parker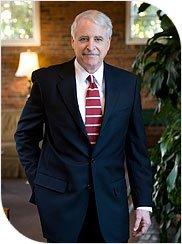 Nelson Parker is a lawyer at Land, Parker & Welch. He has been practicing law since 1977, when he received his juris doctorate degree from the University of South Carolina School of Law and returned to his hometown of Manning to work with firm founder John C. Land III.

Since then, Nelson has steadily developed a diverse practice, which today focuses primarily on civil litigation, Workers' Compensation, and Social Security, as well as some criminal defense.

Although the types of cases might differ, Nelson says that most of them share a common characteristic: They involve individuals who need help to overcome a wrong, an injury, or an illness to get their lives back on track.

"John has always preached, 'We help the little guy,' and there's a lot of truth to that," Nelson says. "It sounds self-serving, but I get a real kick out of helping people who otherwise can't help themselves."

Nelson takes particular satisfaction in achieving successful outcomes for clients seeking Social Security benefits.

"The people you come in contact with who are filing for disability for the most part are people who have just had some very poor luck with health issues; these are people who need a break," he says. "I do derive a lot of satisfaction out of being able to help people like that. And when you're able to do that, people don't forget that."
Url: https://www.lpwlawfirm.com/our-attorneys/nelson-r-parker/

J. Calhoun Land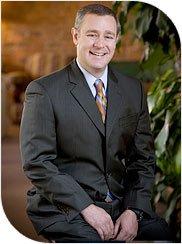 J. Calhoun Land, IV, (Cal), maintains a broad ranging law practice focusing on Auto Tort and Personal Injury civil litigation, Workers' Compensation claims as well as DUI, Traffic Law Violation Defense, and Felony Criminal Defense. Additionally, Cal handles Social Security Disability claims and Condemnation related property matters.

Born and raised in Manning, Cal graduated from The Citadel in 1990 and received his Juris Doctorate degree from the University of South Carolina School of Law in 1993. He then worked for the South Carolina Court system clerking for Circuit Court Judge Thomas W. Cooper, Jr. Cal joined Land, Parker & Welch full time in 1994.

Since 1994 Cal has represented clients in wide ranging cases and judicial venues. The primary cases he handles involve issues of Personal Injury from Car Accidents, Trucking Accidents and Insurance Related Adjustment Practices. Cal has handled complex cases resulting in substantial recovery for his clients, these cases typically involve at-fault drivers impaired by drugs, alcohol and inattention.

Additionally, he maintains a Workers' Compensation practice in which he has represented clients in claims arising out of work in the course of Construction and Heavy Industry, Law Enforcement, Healthcare and Manufacturing.

Cal's Criminal Defense practice includes representing clients in the South Carolina General Sessions Court as well as the County Magistrate and City Summary Courts statewide. He has provided successful defense to many clients in Driving Under the Influence cases, Speeding related traffic offenses, other Traffic Law charges and has represented a wide variety of clients charged with violation of South Carolina Criminal Laws.

Cal says he truly enjoys the broad nature of the work he is able to participate in and the greatest satisfaction he realizes as a lawyer in Manning comes from the people who are part of his daily routine. "I really enjoy the day to day interactions with my clients, my staff, other lawyers, law enforcement officers and personnel of the Court. I love it when I can help the system work to achieve great results for my clients."
Url: https://www.lpwlawfirm.com/our-attorneys/j-calhoun-land/

Ricci Land Welch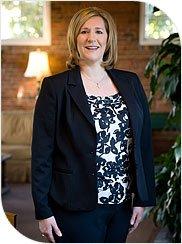 Attorney Ricci Land Welch believes that practicing law in a small, close-knit community like Manning requires a personal touch.

"We treat our clients like family," she says. "We're a small-town practice and we run into our clients when we go to Wal-Mart or the grocery store. So we try to be accessible. Most of us don't screen our calls in the office and we call people back as soon as we can."

Like the other lawyers in the firm, Ricci maintains a diverse practice to meet clients' various legal needs. She assists clients with personal-injury cases, and clients seeking Workers Compensation and Social Security disability relief as well as real estate, corporate and probate matters.

Ricci is the daughter of firm founder John C. Land III, joining the firm in 1996 after clerking for The Honorable Thomas W. Cooper, Jr. Ricci received her Juris doctorate degree from the University of South Carolina School of Law. Just after joining the firm, she became involved in a high-profile hate-crime case, Macedonia v. Christian Knights of the Ku Klux Klan, in which the defendant organization and several individuals were found guilty of burning the Macedonia Baptist Church in Manning. Ricci was co-counsel in that case to noted anti-discrimination lawyer Morris Dees, handling several direct examinations and cross-examinations before a jury returned a verdict of $37.8 million.

It's the daily routine of conducting a small-town law practice that brings Ricci the most satisfaction.

"I really like helping people and I truly enjoy my work," she says. "I enjoy getting to know my clients and their families. The more I know about the client and their situation, the better an advocate I can be for them. She's quick to point out, however, that sometimes it's difficult not to feel the pain that has prompted some people to seek her help. Especially clients who have been injured on the job or waiting to have a determination on their Social Security Disability cases.

"We do our best to help them locate doctors or clinics who will see them based on their income so that not only they receive the medical treatment they need, but postures their case for a favorable result."" she says. "I also provide my clients a list of agencies that might be able to assist them during this difficult time."
Url: https://www.lpwlawfirm.com/our-attorneys/ricci-land-welch/

Ceth Land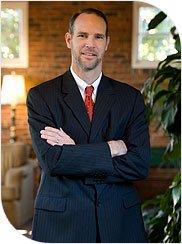 His practice includes personal injury, workers compensation, family law, criminal defense, and probate — "I truly enjoy having a broad general practice, it gives me the opportunity to assist clients with different legal issues and enhances the client-attorney relationship."

Along the way, Ceth has notched a number of sizeable wins for people who have come in that door seeking his expertise. In 2007, a Sumter County jury returned a verdict of $1.5 million in a motor vehicle case, Burke v. Brady, in which his client suffered a serious back injury.

Other notable cases include Ardis v. Combined Ins. Co., in which the South Carolina Court of Appeals ruled in 2008 that an employee who died in a hotel fire while on a business trip was covered by Workers' Compensation; and South Carolina Farm Bureau Mutual Insurance Co. v. Courtney, in which the South Carolina Supreme Court in 2002 affirmed an appellate court ruling that an estranged spouse cannot cancel the underinsured motorist coverage for the other spouse without the insurance company's notifying the affected spouse.

Ceth is known as a strong advocate for his clients, but he also has a reputation for maintaining pleasant professionalism in the courtroom. "With a jury, I try to be personable and bring out the facts that will help them understand the case," he says. "I try to bring it to a level they'll comprehend and not confuse them."

Ceth describes his day-to-day approach to the practice of law in similar fashion. "I try to provide whatever our clients need," he says. "My theory is: Cradle to grave for the client."

Sometimes, he points out, the broad-based approach to practicing law can open new doors of opportunity. About 10 years ago, a farmer came to him asking for legal help with an insurance claim for a loss to his cucumber crop. Ceth took the case, brought it to successful resolution, and has continued handling similar cases for farmers ever since.

"Since then, I've done everything from Vidalia onions to nursery trees," he says.

At issue in these cases is federal crop insurance and whether or not a loss caused by weather, insects, or disease is covered by it.

"'Good farming practices' is the term they use all the time," he says. "So when it comes to weather-based losses you normally have to show that you followed good farming practices. On the insect cases, we've had to argue that it was really the insect that caused the loss. For example, if the farmer uses the wrong chemical or too much of a chemical, then it's not covered."
Url: https://www.lpwlawfirm.com/our-attorneys/william-ceth-land/

Our Services
The Schlitt Law Firm
We are a plaintiffs-only, personal injury and medical malpractice law firm representing clients in the New York metropolitan area. We come to work each day dedicated to delivering remarkable service to our clients. We love what we do and love coming through for our clients.


Land, Parker, Welch
Land, Parker, Welch Services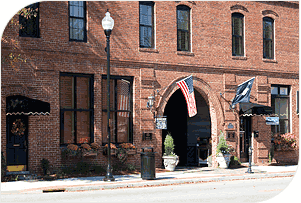 Land, Parker & Welch, P.A. is an established law firm with deep roots in Manning and the surrounding South Carolina communities. Founded three decades ago, the firm began as a general practice handling a variety of legal matters for residents in local and neighboring areas.

Over the years, it has evolved into a Workers' Compensation and Social Security Disability practice that works tirelessly to restore the physical, emotional and financial health of families by helping them obtain the financial assistance they are entitled to under South Carolina laws.

Our Practice Areas
Recognizing the importance of providing a broad range of legal services to our clients, our lawyers have maintained a healthy general practice in areas such as:

Auto Accidents
Criminal Defense
Estate Planning
Family Law
Personal Injury
Probate
Slip-and-fall accidents
Traffic Violations

The attorneys of Land, Parker & Welch, P.A. are all graduates of the University of South Carolina School of Law and have a deep respect for the state's legal system. Call us at (803) 435-8894 or use our online contact form for a free evaluation of your claim. We are prepared to take claims to the state's highest courts if necessary and are dedicated to helping our clients every step of the way.



Call for a Consultation Today!

8 S Brooks St,
Manning,
South Carolina,
29102

411 North Brooks Street,
Manning,
SC,
29102

Get Compensation For Your Injury

16 N Brooks St,
Manning,
South Carolina,
29102

105 S Brooks St,
Manning,
South Carolina,
29102

27 W Boyce St,
Manning,
South Carolina,
29102