Minick Law, P.C. | Waynesville DUI Lawyer
Minick Law, P.C. | Waynesville DUI Lawyer
---
Business details
Minick Law, P.C. | Waynesville DUI Lawyer
160 N. Main Street
Ste 11
Waynesville
NC
28786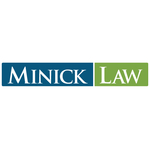 Call us today to take control of your legal case.
About Minick Law, P.C. | Waynesville DUI Lawyer
Minick Law, P.C. is a North Carolina DWI / DUI, Criminal Defense and Traffic violation firm. We understand that being charged with a DWI can be a deeply frightening experience, and so our attorneys help you to fight back with an aggressive criminal defense.

Our offices are located in Asheville, Charlotte, Gastonia, Waynesville and Wilmington, so feel welcome to reach out to us wherever it is most convenient for you.

DWI / DUI LAWYERS

If the state of North Carolina charges you with a DWI (driving while impaired) or a DUI (driving under the influence) you could face a host of bad consequences, such as time in jail, loss of driving privileges, employment difficulties, fines, increased insurance rates, and financial uncertainty. The extraordinary complexity of North Carolina DWI/ DUI law makes your position worse. You can learn your rights and the strengths and weaknesses of your case from our DWI attorneys.

TRAFFIC VIOLATION and DMV HEARING LAWYERS

"Serious consequences for your driver's license and car insurance:" no one likes to hear those words, but even seemingly minor traffic infractions and speeding tickets often have serious effects. You want your ticket to have the smallest effect possible on your life and your wallet, so our lawyers are here to advise you and help you make the best plan for moving forward.

CRIMINAL DEFENSE LAWYERS

If you've just been arrested and accused of a crime, chances are that you feel lost and out of your element. It can be terrifying to find yourself at odds with the state of North Carolina, but our legal experts understand how the system works and can help guide you through the process to reach a happy result. We'll make sure your rights are safeguarded!
Categories: attorneys Keywords: dwi dui attorney, local dui attorney, top dui lawyers, dui dwi lawyers, dwi dui attorney waynesville, local dui attorney waynesville, top dui lawyers waynesville, dui dwi lawyers waynesville
Bios

Products and Services
Waynesville Staff
Rob Gilligan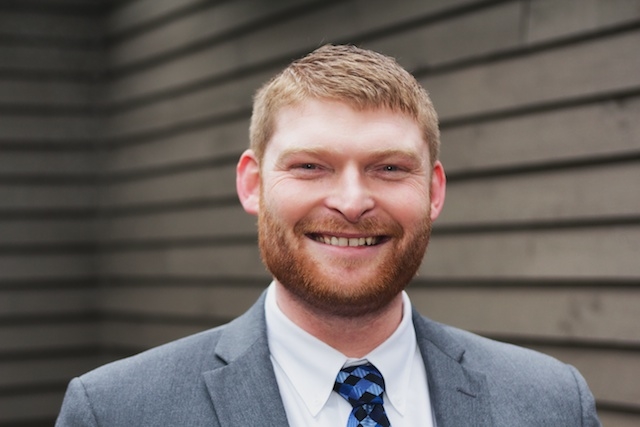 Robert Gilligan was raised in Waynesville, NC, and joined the U.S. Air Force right out of high school. After being honorably discharged after 6 years, Robert attended Wayne State University Law School in Detroit, MI. Robert was highly involved in the University's law student groups, being the Dean of the Delta Theta Phi chapter, Treasurer of the Environmental Law Society, President of the Law Student Veteran's Organization, as well as a member of dozens of other agencies. Robert interned with the 3rd Circuit Court, Family Division, and later worked as an associate for a number of solo practitioners in the Metro-Detroit area practicing in areas of law ranging from Bankruptcy to criminal defense. In 2013, Robert relocated back to Waynesville, NC where he lives with his wife, Marissa, and daughter, Claire. Robert's practice areas include family law, criminal defense, and estate planning.
Education: Wayne State University Law School
Services: Family Law, Criminal Defense, Estate Planning
Url: http://www.minicklaw.com/practice-areas/family-law/

Practice Areas
DWI/DUI Defense
Your Minick Law DWI / DUI lawyer will personally meet with you from the very beginning of the attorney-client relationship. We believe that effective DWI / DUI representation cannot be accomplished without excellent communication. At any time during or after your case, we can meet with you to discuss your DWI / DUI charge, and we will keep you apprised of all developments in your case, keeping you in the loop.

Url: http://www.minicklaw.com/practice-areas/dwi/

Personal Injury Law
Being involved in a serious injury from an accident is a traumatic experience which impacts every aspect of your life: your health, your finances and your family. You will likely have many questions: Who is responsible? Who will pay my medical bills and time missed from work? How will I obtain money from the at-fault person? At Minick Law Firm, an experienced Attorney will answer these questions.

Url: http://www.minicklaw.com/practice-areas/personal-injury/

Worker's Compensation
Being injured while doing your job can leave you with a lot of tough questions. In addition to your injuries, pain, and the financial burdens associated with medical treatment, you probably worry about your job security, and lost wages. You may be wondering things like:
1.) Who will pay for my medical bills?
2.) Who will pay for my time missed from work?
3.) How can I obtain workers compensation?
4.) Can my boss fire me for causing problems, and costing them money?
Fortunately, Minick Law's expert workers compensation attorneys are here to answer these questions, support you through this stressful time, and make sure that your rights as a worker are preserved.

Url: http://www.minicklaw.com/practice-areas/workers-compensation/

Family Law
When one is faced with a major life event like divorce, life can quickly feel overwhelming and uncertain. At Minick Law, we understand that the challenges couples and families face can place tremendous emotional and financial strain on a marriage. Our skilled and experienced lawyers are here to help, offering expert advice and compassionate support during this difficult time. Although the process can sometimes be relatively straightforward, when a couple is not in agreement about factors such as children, finances, property and fidelity, divorce can become a heated and stressful experience for everyone involved. Minick Law's lawyers will help guide you through the legal process, explain your case's developments with transparency and honesty, and attempt to make the process as painless as possible.

At Minick Law, P.C., our team offers comprehensive service for family law cases, dealing with matters involving:
-Alimony
-Child Custody
-Divorce / Separation Agreements
-Equitable Distribution

Url: http://www.minicklaw.com/practice-areas/family-law/

Criminal Law
When faced with a criminal charge in North Carolina, it's natural to feel anxious and alone. Besides the uncertainty about how the charges will affect you, the criminal justice process can be confusing and overwhelming for most people, adding stress to an already challenging ordeal. At Minick Law, we pride ourselves on making the legal system transparent, and keeping you informed of the developments in your case. Our mission is simple: We want to help. Our Criminal Defense team will explain the legal process in clear terms, and guide you through your case, every step of the way.

Url: http://www.minicklaw.com/practice-areas/criminal-law/

Opening Hours
Monday: 09:00 to 17:00
Tuesday: 09:00 to 17:00
Wednesday: 09:00 to 17:00
Thursday: 09:00 to 17:00
Friday: 09:00 to 17:00
Saturday: Closed
Sunday: Closed

Images from Minick Law, P.C. | Waynesville DUI Lawyer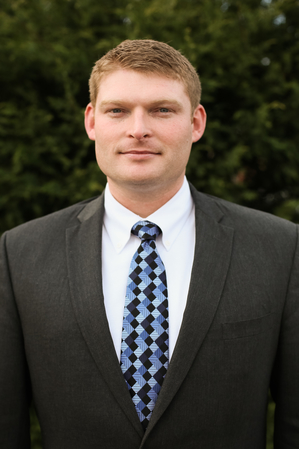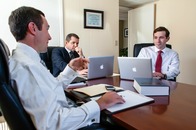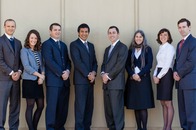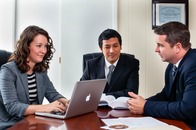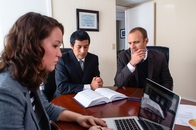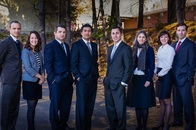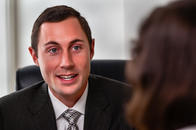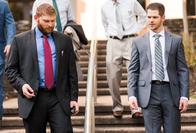 Videos from Minick Law, P.C. | Waynesville DUI Lawyer
More information
Associations include: National College for DUI Defense, The National Trial Lawyers, North Carolina Advocates for Justice

Payment options accepted by Minick Law, P.C. | Waynesville DUI Lawyer
American Express
Cash
Check
Financing
MasterCard
Visa
Link to this page
If you would like to make a link to this page from your own website, simply copy and paste the code below into any page of your site.