Advertising Services : Richmond
Advertising Services
Advertising Services in Richmond, Virginia
1009 Dinwiddie Ave,
Richmond,
Virginia,
23229

7102 Hillsdale Dr,
Richmond,
Virginia,
23229

10435 Midlothian Tpke,
Richmond,
Virginia,
23235

5311 New Kent Rd,
Richmond,
Virginia,
23225

101 E. Cary St.,
Richmond,
VA,
23219
Bios

Products and Services
Bios
Kara Forbis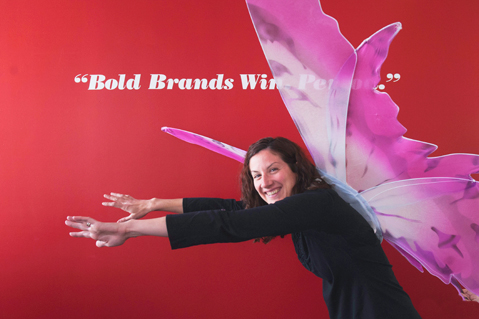 Once a client signs on with Madison+Main, it's go-time for Kara Forbis. As our VP of Brand Strategy, Kara oversees the research and analysis of every discovery and marketing strategy development period. Kara's super-friendly personality, strong work ethic and ability to multitask make her the perfect liaison between the agency and its newest clients. Kara has over 14 years of agency experience and lends her project management skills and energy, creativity and focus to every task and assignment at Madison+Main. Kara manages everything with ease, which includes being a loving mom to her 5-year-old daughter, Sutton.

Education: Kara earned her Bachelor of Business Administration in Marketing and International Business from The University of Georgia. While in college, Kara was a Five-Time All-American swimmer, SEC Champion and represented the US Team at the 1997 World University Games in Sicily, Italy.


Molly Whitfield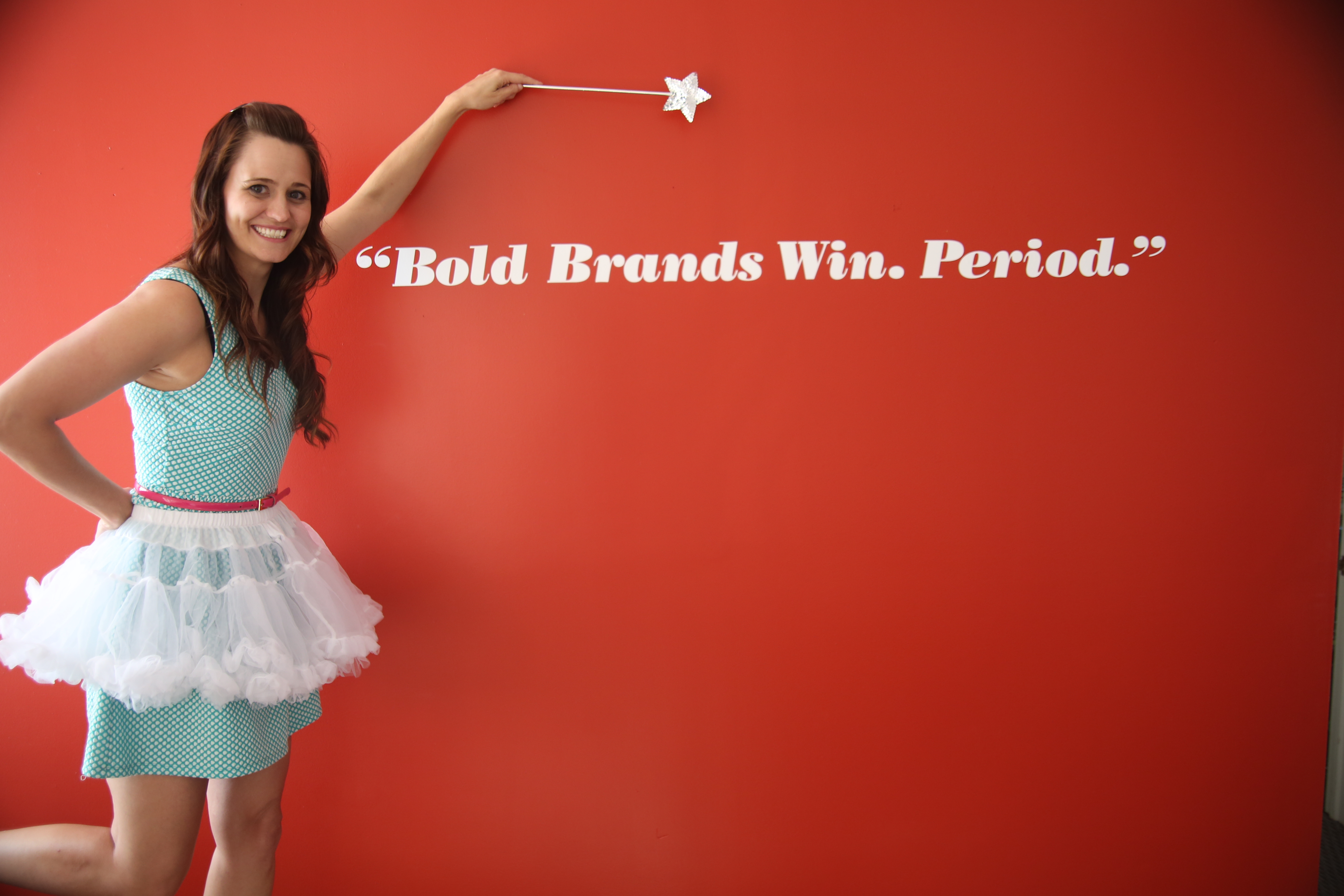 Molly is the glue that holds Madison+Main together. Her processing and organizational skills keep everyone on task and help direct the flow of work efficiently. As VP of Operations, Molly manages the day-to-day agency operations, executes staffing plans, coordinates meetings, and establishes financial planning and future goals for the company and much more. Molly's positive, can-do attitude radiates the second you meet her. Equipped with an entrepreneurial spirit, Molly founded SproutLaunch, an online organization that encourages kindness and rewards people for doing good deeds in December of 2009. Thanks to her social media savvy, Molly is already observing a steady growth in support for SproutLaunch.com. And, if that's not enough, Molly is one of our resident experts on Twitter, amassing almost 14,000 followers.

Education: Molly graduated from Virginia Commonwealth University with a Bachelor of Science degree in Mass Communications with a concentration in Business Advertising.

Lindsey Durfee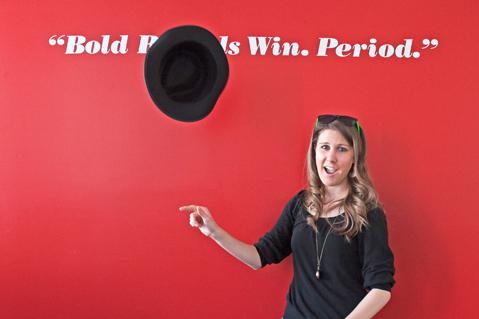 As an Account Manager, Lindsey is responsible for coordinating with all departments at Madison+Main to keep people talking about us. As a Main-iac, she manages various accounts, while keeping us all on track. With an energetic, professional, and positive attitude, Lindsey will pop into any scenario to help the Madison+Main team. In her spare time, you might find Lindsey running, practicing yoga or cheering on the Hokies.

Education: Lindsey graduated from Virginia Tech with a Bachelor of Science degree in Marketing from the Pamplin College of Business.


Kaitlin Riddle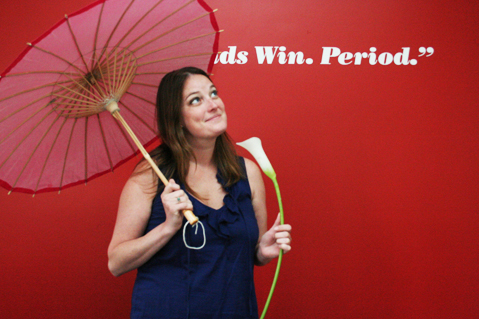 Kaitlin Riddle is our resident Renaissance woman. She's definitely the person we'd pick to be stranded on a desert island with. Her array of talents are put to good use at Madison + Main, although we haven't found a way to utilize her expert skills in underwater basket weaving. Kaitlin comes to us from the Virginia Gazette and previously worked at The Martin Agency where she honed her Account Executive skills. She is guided by her natural curiosity and even copy edited her diploma from VCU, graduating with a Bachelor's of Science in Mass Communication with a specialization of Strategic Advertising and a minor in General Business… we could keep going but we ran out of breath. Kaitlin is such a go-getter that she once prepared a business plan for her birthday party and presented it to her parents for approval, when she was 11 years old. Break out the trust falls people, because she's got your back.

Dave Saunders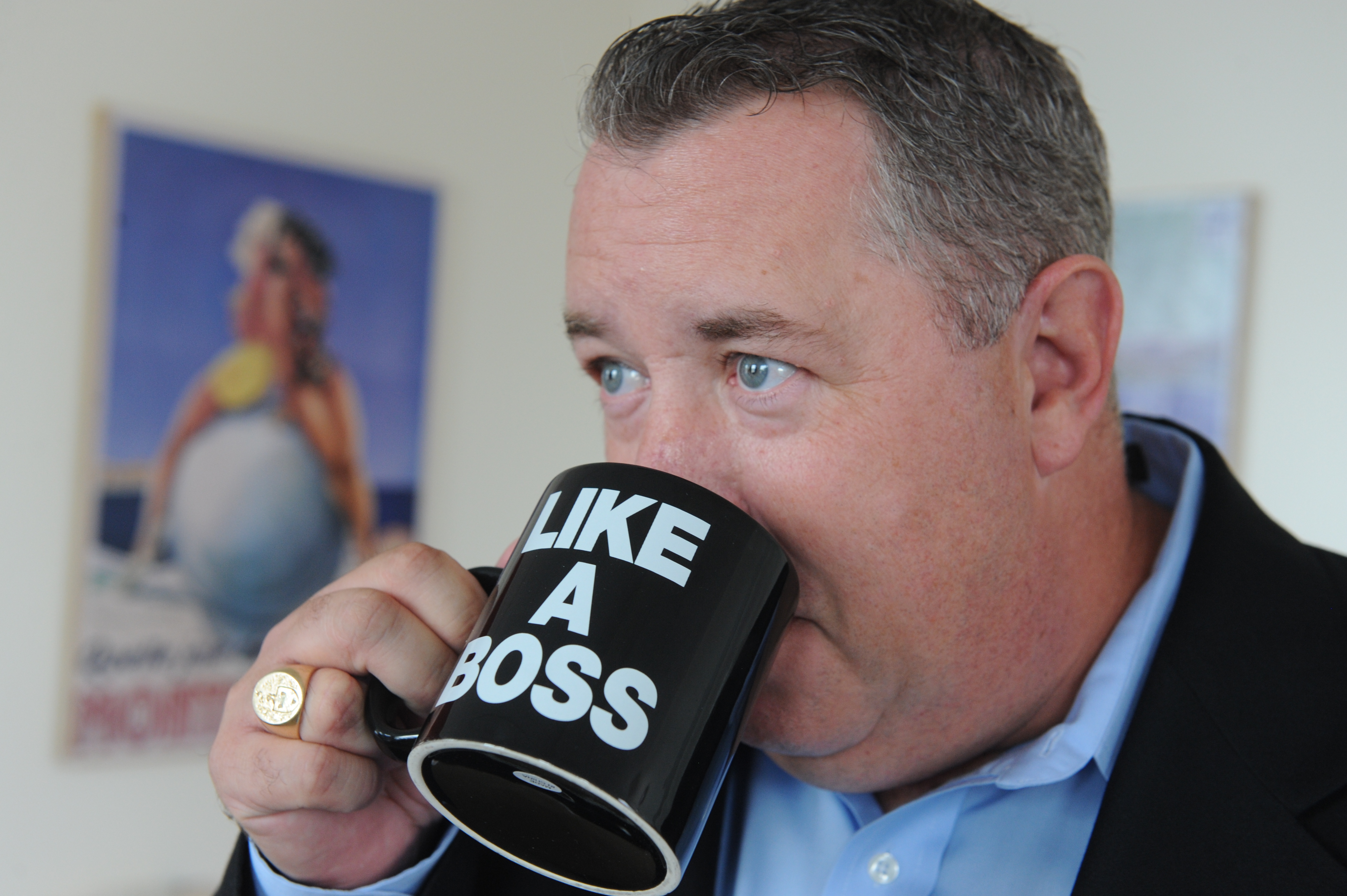 Dave is President and Chief Idea Officer of Madison+Main, an integrated communications agency that provides creative marketing solutions for emerging companies. Based in Richmond, Virginia, Dave is a nationally recognized expert in interactive marketing and frequently speaks to businesses and civic organizations about the potential power of the World Wide Web. Dave is a former advertising manager with Richmond Times-Dispatch/Media General, coming back to Virginia after 11 years working in Los Angeles. He is the founder of Great American Concepts, an L.A. advertising and design firm, as well as former director of the Los Angeles office of Hal Riney & Associates. Before this, Dave previously served as marketing programs director for Tribune Media, parent company of the Los Angeles Times and its internet properties: CareerBuilder, Cars.com and LAtimes.com.

Personal Awards and Honors:
2012 Virginia Small Business Commission
2009 Business Person of the Year Nominee – US Small Bus. Admin. (SBA)
2008 Shorty Award for Advertising – Knight Foundation
2008 Ad Person of the Year – Richmond Ad Club
2005 #37 out of Top 100 Advertising Campaigns – AdAge All-Time
1998 Orson Welles Award for Radio Commercial Production – NAB
1994 Golden MIC in Advertising – California Association of Broadcasters

Education: Dave attended Virginia Commonwealth University, School of Mass Communications and later graduated from University of Mary Washington in Fredericksburg, Virginia, where he received a BA in English (Writing Concentration).
Education: Mary Washington College, Virginia Commonwealth University
Certifications: Greater Richmond Chamber - Board Member, Chesterfield Chamber - Board of Directors, Lucy Corr Foundation - Chairman, Midlothian Rotary
Url: http://www.madisonmain.com

Our Services
Branding
We provide names, logos, taglines, core messaging and complete corporate Identity systems for companies.
Corporate Identity Design
We help companies with names, logos, taglines, core messaging and complete brand and brand ID systems.

Url: http://madisonmain.com/services/#branding

Marketing
Madison+Main provides a full slate of advertising and marketing services for emerging companies.
Inbound and outbound marketing systems
Madison+Main creates balanced inbound and outbound marketing strategies for small and mid-sized organizations, and then helps execute the strategies in print, broadcast, web, digital, OOH, direct mail, events and much more.

Url: http://madisonmain.com/services/#marketing

Public Relations
Madison+Main provides local and regional PR services, including campaign design, media relations, press release writing/distribution and consulting.
Public Relations services
Madison+Main assists clients in the "court of public opinion," by creating PR campaigns that enhance brand and marketing communications efforts, increase digital presence, build authority among competitors and position them as market leaders.

Url: http://madisonmain.com/services/#publicrelations


Call or Visit us Today!

7202 Glen Forest Dr # 203,
Richmond,
Virginia,
23226

P.o. Box 6846,
Richmond,
Virginia,
23230

6802 Paragon Place, Suite 410,
Richmond,
Virginia,
23230