Advertising Services : Baton Rouge
Advertising Services
Advertising Services in Baton Rouge, Louisiana
13687 Perkins Road,
Suite B,
Baton Rouge,
LA,
70810
Bios

Products and Services
Bios
KIRK THERIOT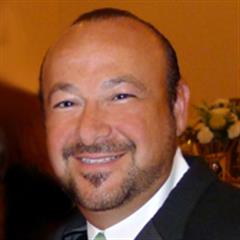 Kirk provides consulting, brand design and marketing management for 2121's core client's. His unique ability to envision brand-design-style and bring it fruition has earned accolades throughout his career. With a hands-on approach and passion for the work, Kirk directs production within the studio. Before graduating from LSU in 1985, he studied abroad. Enjoys traveling and can be found at a gym even on vacation.

FRANCELLE THERIOT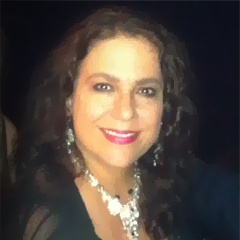 A desire to learn every aspect of the business turned into an impressive skill set for this lady. Her 1984 LSU BFA jump started a career as art director, which led to digital video & animation, and landed in digital marketing and web development. A recent empty nest gives her time to stay abreast of the latest technology and marketing trends, so you don't have to. Loves fancy, will travel.

MICAH JAMES THERIOT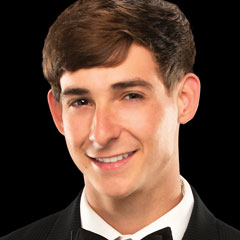 Micah is a perfect match for the family business. His artwork has been shown at the Baton Rouge Gallery, and won several accolades. He is at LSU pursuing a degree in digital art and graphic design.

Products and Services
Design
Print, signage, fleet graphics, posters, packaging, brochures and websites are all rely on graphic design to create that first spark of interest. It lures customers in, before the first word is read. We understand the art of communication and the science of how to apply it.
Creative Content Design and Writing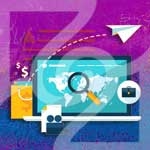 Get A-Level content for marketing, advertising and business development.

2121's graphic design services include logos and trademarks, graphic standards, corporate identification systems, product and service catalogs, annual reports, integrated advertising campaigns, books, sales presentations, audio visual materials, outdoor, promotional materials, point-of-sale, and even branded corporate wear.

If it's not listed here, please ask. With 25+ years of experience in graphic design 2121 Design has an extensive portfolio and list of projects that are sure to prove this point!

Url: http://2121design.com/design.htm

Branding
Branding
The DNA of an organization should be crystal clear to the stakeholders (management and marketing), and sublime to your customers. When you hire a professional firm to find the pain, people step up their game. Going through a formal marketing audit and evaluation process is an investment that pays off quickly. Processes and roles get clearly defined, improved, even eliminated. Sometimes scary, but always necessary for moving forward.

Branding is a defined process at 2121 Design. Every touch-point is evaluated: visual styles, the voice and tone, the elevator speech, the point-of-purchase, push and pull advertising, the channels used to reach customers. It's all about the customer/client experience. Are you reaching them where they're tuned in?

Url: http://2121design.com/branding.htm

Video + Motion
Video And Web
Video marketing is becoming the preferred medium used to engage customers online and off. Consumers using mobile devices watch more video than desktop users.

Url: http://2121design.com/video.htm

Video and Motion Design and Production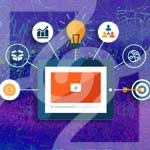 Hi end video and animation for business use. Digital marketing technology, social media and mobile advertising are moving at break neck speed. Having a social and digital marketing specialist on board is essential for engaging audiences and keeping the sales cycle flowing. 2121 Design has the skills and services keep you in touch with the ever changing channels of communication.

Url: http://2121design.com/video.htm

Web and Digital
Web and Digital Marketing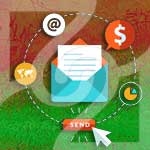 Responsive Website design from web and digital marketing specialist who can take your business to the next level.
2121 offers online business solutions from the DIY variety, to serious eCom sites with all the bells and whistles.

Url: http://2121design.com/websites.htm

Responsive Web Design
An approach to web design aimed at crafting sites to provide an optimal viewing experience—easy reading and navigation with a minimum of resizing, panning, and scrolling—across a wide range of devices.
According to businessinsider.com, one in every 5 people in the world own a smartphone and one in every 17 own a tablet. With more than 3 billion people online, consumers are tuned in to various channels. Targeting consumers where they spend time is the most effective marketing strategy to reach your audience and ultimately, your business goals.

Url: http://2121design.com/insite

E news
Out of 3,810 North American engineering, technical, manufacturing and industrial professionals surveyed, 56% receive three or more e-newsletters, and 46% read e-newsletters at least daily or several times a week. 35% have reduced their use of printed trade magazines, continuing a documented trend over the past several years. Given this audience's preferences for online media, e-newsletters are a better use of marketing dollars than traditional print media and a more effective way to connect with customers and prospects. It's time to start your own publication!

Url: http://2121design.com/insite/3-reasons-to-use-e-news#.Vko3JN-rRBw

Social Media
Its' easy to see how social media has touched our personal lives, but social media has fundamentally altered the business landscape as well. Social media is really the practice of building better customer relationships where both the buyer and seller have an interest in providing a more satisfying exchange.

Url: http://2121design.com/insite/leverage-your-brands-social-power#.Vko3nt-rRBw

Digital Publications
Embedded videos, animations, slideshows, and audio files are great ways to keep your audience tuned in and engaged for longer periods.
Digital Publications
In today's mobile society, you must plan on the bulk of your communications to be consumed on mobile devices. Programming content to be viewed on the growing number of smaller screens takes careful planning with a major sensitivity to the user interface. Your information must be easy to consume or it will not be seen.
-Print Document
-Interactive PDF
-Digital Catalog
-Digital Brochure
-Electronic Presentation
-Video

Url: http://2121design.com/digital_publications


Free Social Media Marketing Evaluation

11920 Industriplex Blvd,
Baton Rouge,
Louisiana,
70809

4637 Jamestown Ave,
Baton Rouge,
Louisiana,
70808

1818 Wooddale Blvd,
Baton Rouge,
LA,
70806

Call Today

11850 Boylan Ave,
Baton Rouge,
Louisiana,
70809