Accounting & Bookkeeping : Brentwood
Accounting & Bookkeeping
Accounting & Bookkeeping in Brentwood, Tennessee
310 Wilson Pike Cir,
Brentwood,
Tennessee,
37027

7107 Crossroads Blvd # 103,
Brentwood,
Tennessee,
37027

5111 Prince Phillip Cv,
Brentwood,
Tennessee,
37027

1726B General George Patton Drive,
Brentwood,
TN,
37027

Call today!

500 Wilson Pike Cir,
Brentwood,
Tennessee,
37027

215 Centerview Drive,
Suite 330,
Brentwood,
Tennessee,
37027

5141 Virginia Way,
Suite 400,
Brentwood,
TN,
37027
Bios

Products and Services
Our Team
Chad Porter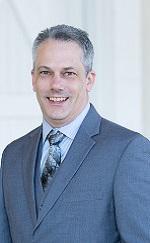 Chad started with the company when he was only 21 years old! Now CEO with over 20 years of accounting experience, Chad is an expert in Audits of HUD funded organizations and Housing Authorities, audits of tax credit properties, California Department of Education child care organizations and is a Certified Fraud Examiner.

He has also traveled to Africa, Afghanistan, Puerto Rico, Indonesia and Honduras (accumulating over 1000 flight hours). He has been an adjunct professor of Accounting at Middle Tennessee State University and has been a featured speaker at the AHACPA annual conference and the TAHRA annual conference, and is a recognized expert in GASB and Yellow Book.

Chad loves spending time with his wife and his kids. He is a die hard Raiders fan and loves attending games when he is in the area.

Why Chad Loves SMCO:

"I love working at our firm because it does not feel like work, it feels like a group of friends helping organizations navigate the complex accounting world."
Certifications: CPA, CFE

Kendra Dockham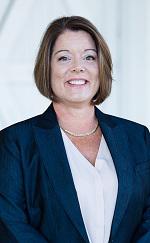 Kendra has been with SMCO since 2012 and became Principal January 2018. Kendra specializes in financial statements, reviews, and audits of non-profits and single audits of federally funded programs. Kendra is dedicated to making sure the team members at SMCO are constantly growing not just in technical skills but, in managerial and soft skills as well. She pioneered our firm Grub & Grows and our biannual Manager Trainings. Kendra is also actively involved in CalCPA and volunteers as a site supervisor for VITA every year.

When she is not working Kendra is spending time with her family. Kendra and her husband have two sons and their family loves camping in Mammoth. They enjoy going to sport events and Kendra feels at home at the soccer field or at a baseball stadium.
Certifications: CPA

Douglas Englehart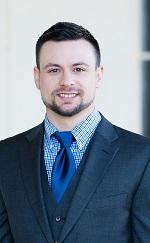 Doug's public accounting career began in 2012 when he started working at SMCO. Doug's drive and aptitude for accounting were evident and he grew in the firm until becoming Principal in 2018. Doug specializes in audit, review and compilations services in a variety of industries such as real estate, construction, manufacturing, pension plan, government, and not-for-profit. Currently, he is a member of the Department of Housing and Urban Development (HUD) team located in Redlands, CA where 90% of his time is spent in the affordable housing industry planning, performing and reviewing audit engagements performed in accordance with GAAS, Yellow Book, and OMB UNIFORM GUIDANCE for public housing authorities, HUD assisted entities and related not-for-profits. Douglas is well-versed in HUD regulatory requirements, cost certifications, and HUD and other federal electronic submission requirements.

Doug graduated Magna Cum Laude from Cal State University San Bernardino. He is in charge of overseeing the Peer Review process for the firm, and is dedicated to ensuring that SMCO is in compliance with General Accounting Standards. Much of Doug's working hours are spent travelling, when he is on the road he enjoys meeting new people and trying new foods. When he is not travelling, Doug and his girlfriend spend time with their dog. Doug also enjoys running, weight training, comedy shows and concerts.

Why Douglas Loves SMCO:

"The benefits of working as an accountant may not be well-known and viewed as the most glamorous job, but I enjoy the problem solving, the opportunity to work with numbers and the ability to make strategic recommendations that can impact clients. Supportive colleagues and appreciative clients are valuable benefits, too."
Certifications: CPA

Peter Wesch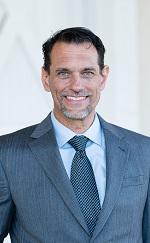 Pete has over 25 years of tax preparation and accounting experience. He has been licensed as an EA since 1994 and a Principal with SMCO since 2012. A tech guru, Pete oversees the tech committee at SMCO and manages finance for the firm. He is dedicated to his clients and his team and brings an excellent balance of fun and professionalism to the workplace. Pete specializes in high net worth clients and complex partnership returns. His expertise includes tax preparation with emphasis on business entities, management and business consulting, representation before the IRS and other taxing agencies and accounting for non-profit organizations and governmental agencies and low income housing tax credit partnership audits and tax returns.

Pete is the President of TEAM Referral Network. He is also involved with CalCPA, Beta Alpha Psi – Iota Eta Chapter and is a member of the Lake Arrowhead Rotary Club and the Advisory Board of Cal State University San Bernardino. Annually, he volunteers at the Riverside Rape Crisis Center Fundraising Gala. In his spare time Pete and his wife enjoy spending time with their family which include two grown children and the family dogs. Pete also loves working on his race car and going to to the racetrack on the weekends. Pete and his wife enjoy vacationing with their horses and boating at Lake Mohave.
Certifications: EA

David Marion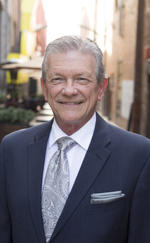 David Marion is our founder and first Partner Ameritas. David was also the firm's first Managing Partner. He co-founded SMCO in 1983 with retired Partner Bill Smith. Although, David retired in August 2018, he is still in our Redlands office from time to time as a consultant of the firm. David is an expert in accounting and auditing for non-profits and government agencies and specializes in non-profit tax returns. David believes in teaching through stories and hands on experience. Before retirement, David spent many hours mentoring employees and there are many current and past employees who attribute their success to his time and mentorship. While at SMCO David had the opportunity to travel to Haiti, Loas, Afghanistan, Mozambique, Lesotho, Kalimantan, Borneo, Jicarta and Papua.

David received a Bachelor of Science Degree in Accounting in 1978 from California State University San Bernardino. He has served as a Cal CPA Board Member and Board President. In 2012 he received the Distinguished Service Award from the CalCPA Inland Empire Chapter. In 2015, he received the Inland Empire Chapter – Community Service Award. Community minded, he has participated since 2011 in Arrowhead United Way, serving terms as Finance Chair and six years as Board Chair. He was involved in Camp Fire leadership as Board Chair and Treasurer for over ten years. He also served as Treasurer on the committee to renovate the Sturges Auditorium in the mid 80's, helping it get financed and positioned for city ownership.

Now that he is retired David has more time to spend out on the golf course and with his beautiful wife, their daughter and his two grandkids. He enjoys travelling and photography and holds seasons tickets to the Inland Empire 66'ers.

Why David Loves SMCO:

"We offer the efforts and expertise of a team to our clients. We're here to serve, because the client is important to us. We respond promptly to calls. We have a team of people the client has access to, who are ready to take care of any problems. … In fact, we want to be the first one the client calls with a question."
Certifications: CPA

Services
Services
Our Office is Ready to Serve Your Needs An accountant serves as your business and financial guide to assist you in: paying the lowest taxes possible investing to earn satisfactory yields satisfying requirements and report filing requirements solving business problems using financial reports to make sound business decisions achieving the maximum profit from your business venture planning your estate to achieve your wishes and to reduce tax costs
Tax Preparation
Full Service Tax Preparation and Strategy
We don't just prepare tax returns but focus on tax planning, tax strategies for multiple years and proper entity selection to minimize your tax burden now and into the future. We can tailor your tax services from simple tax preparation to partnering with you year-round to proactively seek out available tax advantages.

Talk to us about various service plans available to our tax clients. We understand that different plans may benefit you at different stages of your life and allow you to move between plans accordingly.

We Prepare:

Tax Returns
Corporate
Partnership
Non-Profit Tax Returns
Fiduciary Tax Returns
Individual Tax Returns
High Net Worth Tax Returns
Don't see your state? No worries, we are able to get a permit to operate in your state, contact us today!


Accounting
Tailored Accounting Services
We will tailor your services to the size and scope of your current operation. Whether you require reporting on a monthly, quarterly or annual schedule we have knowledgeable team members to fill the role to best supplement your internal systems. From simple data entry to controller services, we have you covered.

We Support:

QuickBooks
QuickBooks Online
Sage 50
Xero
Sage One


Auditing & Review
Specialized Auditing and Review Services
Unlike many of our competitors we pursue ways to assist and improve our clients accounting functions to the extent allowable by independence standards. Rather then take an adversarial position we believe that auditing and client process improvement are flip sides of the same coin.

While assisting our clients with their accounting procedures we also constantly strive to improve our methods to increase efficiency and allow us to focus more on value for the customer.

Our audit and review specializations are:

Housing Authorities
Non-Profit
Governmental
Single Audit
Special Districts
Teachers and Homeowners Associations


Consulting
Consulting for a Vast Array of Services
Our consulting service is a broad category that includes a vast array of services. We can help evaluate and install computerized accounting systems, evaluate and implement internal control procedures, or advise on tax planning strategies. This service is to help you with your financial needs.

Key Benefits:

The knowledge, experience and resources of a certified public accountant
Peace of mind
A financial advisory resource
We are here to answer your financial questions!


Payroll
Dedicated Payroll Professionals
We will tailor our payroll services to meet your organization's needs. Whether you want us to provide live payroll services, including direct deposit and benefit calculations or simple after-the-fact payroll, one of our dedicated professionals will provide you with the customized and professional service you deserve. We give our clients everything they need and more.

Why SMCO?

Personal direct contact with your payroll processor
Fee includes quarterly reports, annual reports and paying taxes electronically
Tailored service to meet your needs
Certified payroll services available


Resources
Employment Opportunities
We are Always Looking for Great People
We actively recruit candidates who we believe to be the best-qualified individuals in our field. We provide our team members with an exciting environment in which to excel and prosper. From the moment you walk through the door, you will be known. You will not get lost in the shuffle as with larger firms, and you will not have to wait years to be noticed or do petty redundant work for years before you are permitted to try something new and challenging.

We allow our employees to learn and gain experience in all areas of accounting. We actively promote from within our firm, and it is our desire to see each employee reach their full potential. We do not conduct traditional reviews, instead, our reviews are designed to be goal based and centered around our mission statement. We will challenge you and provide you with the tools to better yourself.

A few of our company values are to
lead by example.
challenge yourself.
foster innovation.
fulfill commitments.
build expertise.
grow with the team.
We actively recruit candidates who we believe to be the best-qualified individuals in our field. We provide our team members with an exciting environment in which to excel and prosper. From the moment you walk through the door, you will be known. You will not get lost in the shuffle as with larger firms, and you will not have to wait years to be noticed or do petty redundant work for years before you are permitted to try something new and challenging. We allow our employees to learn and gain experience in all areas of accounting. We actively promote from within our firm, and it is our desire to see each employee reach their full potential. We do not conduct traditional reviews, instead, our reviews are designed to be goal based and centered around our mission statement. We will challenge you and provide you with the tools to better yourself.

We are invested in our employees. Because of that, we provide 40 hours of paid time off to study for and take the CPA exam, and 20 hours of paid time off to study for the EA exam. We pay for all work related continuing education, and all team members receive CPE including our administrative team. We have company training, weekly team meetings, semi-annual manager meetings, Grub and Grows, and monthly book clubs, all with the purpose of developing you.

No egos here, supervisors, managers, and partners work alongside you. They are available to answer questions and will not ask you to do something that they themselves would not do. They are committed to growing with you. Our partners are industry experts, their knowledge and mentorship are invaluable. They set the bar by providing excellent client service, upholding integrity, and challenging themselves daily.


Additional Information
Accounting Information
Here you'll find some useful information on accounting procedures. We have created some presentation slides on the new 990 and SAS 112, which you can download.

CLIENT MEMO: Form 1099 Filing Requirements – What you need to know. Download (pdf).
CLIENT MEMO: How will health care reform affect you and your taxes. Download (pdf).
A 990 is the federal tax return which not-for-profit agencies must file each year. Download (pdf).
SAS 112 or Statements on Auditing Standards which affect audit procedures. Download (pdf).
Program Outline of Forms 1360 1361 and 1362. Download (pdf).
Forms 1360 1361 and 1362. Download (pdf).
How to be Prepared for the Auditors. Download (pdf).

New and pertinent information will be added in the future, so please check back often.

Related Websites
California Society of CPA's:
http://www.calcpa.org/home.htm

American Institute of Certified Public Accountants:
http://www.aicpa.org/index.htm

The Internal Revenue Service Website:
http://www.irs.gov/

The Franchise Tax Board:
http://www.ftb.ca.gov/

The Attorney General's Office:
http://caag.state.ca.us/charities/index.htm

Book List
1: The One Minute Manager – Kenneth Blanchard, PhD., and Spencer Johnson, M.D. *Berkely Books, NY

"This is a must read. This book tells the 3 secrets to becoming an efficient manager or employee. If you haven't read this you will definitely be out of the loop in the office." – Chad Porter

2: QBQ (The question behind the question) – John G. Miller *Penguin Books Ltd

Have you heard these questions?
When is somebody going to train me?
Who's going to solve the problem?
When are they going to tell us what's going on?
"QBQ is an idea that you'll want everyone to use..but you should try it first." – Chad Porter

3: Flipping the Switch (QBQ #2) – John G. Miller *Penguin Books Ltd

"This is the follow up book by the same author on how to apply the QBQ principles in everyday life. At home or at work. Make sure you read QBQ first otherwise this will not be a very useful read." – Chad Porter

4: Total Money Make Over – Dave Ramsey *Thomas Nelson

Design a sure-fire plan for paying off all debt – meaning cars, house, everything! Recognize the 10 most dangerous money myths (these will kill you)!

"The next raise will never be quite enough if your expenses constantly rise to meet your spending habits. This book is a common send approach to being deliberate with you fiancé and to reduce your stress as it relates to finance." – Ryan Callahan

"This is not a get rich quick scheme, but a simple straight-forward game plan for completely making over you money habits. I live this book. "So I can Live Like No One Else Can." – Chad Porter

5: Good to Great – Jim Collins * Harper Business

"This book discusses 10 companies over 20 year period that went from Good Companies to Great Companies. It compares what key ingredients all these companies had in common. We strive at SMCO to move from a Good firm to a Great firm and are trying to implement these ideas. If you want an insight to where our firm is headed, read this book." – David B. Marion

6: The Millionaire Next Door – Thomas J. Stanley, PhD., and William D Danko, PhD. * Pocket Books

"This is an interesting book that will shock you to discover how most millionaires live. Also how most millionaires became millionaires in one generation and did not inherit the wealth. If you are curious to see how lots of millionaires built there wealth read this book." – Chad Porter

7: Rich Dad, Poor Dad – Robert T. Kiyosaki & Sharon L. Lechter, CPA * Warner Books ED

"This book is very interesting tale of a young man who learns that a well educated father may not have all the right answers. A less educated mentor shows him how to succeed in the business world. Only issue I have with this book is the use of debt to obtain wealth, otherwise a great book if you eliminate the debt part." – Chad Porter

8: The Go-Giver – Bob Burg and John David Mann * Penguin Books Ltd

"This is an interesting concept on the old saying "you have to give to receive." It has several principles that are interesting. I look forward to re-reading this book, if anyone reads it and wants to discuss the theory's let me know." – Chad Porter

9: Thou Shall Prosper – Rabbi Daniel Lapin * Wiley Books

"A book about how business and personal lives can overlap and be in harmony. It's about regular people. Whether you're a part time coffee clerk or a big time CEO, this book presents you a whole new mind set about work and about money and how you can increase your potential for creating wealth" – Chad Porter


About Us
We are a medium sized accounting firm committed to doing great work. Our auditing expertise is in HUD and Housing Authority Audits, tax credit property audits, and non-profit audits, while our tax expertise is in business and non-profit entities, management and business consulting, and income tax preparation for high net worth individuals.
About Us
We Build Expertise
We will not do work simply because we are asked. We accept work because we are confident we are the best fit for the project. We will assign you to an expert and if there is not one in our firm, we will refer you elsewhere. Because, we are that committed to great work. This mindset started with our founders, William P. Smith and David B. Marion. When they started SMCO in 1983 they were not interested in being an all service accounting firm. Their passion was to do work that best fit their knowledge and expertise.


A Successful Business Model
Bill and David established our business model and it has prospered. We have clients who have been with us over 20 years! As we have grown, we have expanded the work we do, but our mission remains the same, to build expertise.

SMCO has separate audit and tax departments. This ensures that you are having an industry expert prepare your work and they will not be distracted by conflicting deadlines between departments. For employees, this gives them a chance to become an expert in a specialized field.

CONTACT US
Providing Services all over the Map
We are physically located in California and Tennessee, and practice in Texas, Idaho, Utah, Florida, Michigan, Kentucky, South Carolina and Mississippi. We have also traveled all over the world for clients. Don't see your State? No worries, we are able to get a permit to operate in your State, contact us today!

PROUD MEMBERS OF THE FOLLOWING ASSOCIATIONS:

American Institute of Certified Public Accountants (AICPA)
Private Company's Practice Section (PCPS) of the AICPA
Government Audit Quality Center (GAQC) of the AICPA
California Society of CPAs (CalCPA)
Association of Certified Fraud Examiners (CFE)



Building Great Relationships

5115 Maryland Way,
Brentwood,
TN,
37027

Call Us Today!

5115 Maryland Way,
Brentwood,
Tennessee,
37027

7107 Crossroads Blvd,
103,
Brentwood,
Tennessee,
37027