Accounting & Bookkeeping : Tempe
Accounting & Bookkeeping
Accounting & Bookkeeping in Tempe, Arizona
4801 South Lakeshore Drive,
Tempe,
Arizona,
85282

1553 W Todd Drive Ste 112,
Tempe,
AZ,
85283
Bios

Products and Services
Bios
Tracy Cobb, CPA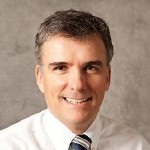 Tracy Cobb has been a practicing CPA since 1987. He began his CPA career at a regional CPA firm in Portland Oregon where he specialized in helping individuals, & small businesses decrease their tax burden and grow their business. He and his wife, Debi started Cobb CPA from their home office in 1996.

"I am most passionate about helping small business people accomplish their goals. Nothing gives me more satisfaction than watching a small business owner become more successful than they thought possible. It can affect everything, their family, team, customers and community. Making a substantial, positive difference is the best that I can give back!"

"When I first began our Arizona practice I met a family that had started a small Montessori school in their home. They had 12 students. Today they serve over 350 students from toddler though adolescence. The school has affected the lives of thousands of students and families and is regarded as one of the top elementary schools in the state! When they moved into their new 5 acre 25,000 square foot facility the director of the school gave us a tour and told us "...you made this possible." Wow! That was a great moment and one I'll never forget."

"During this last tax season a new client and his young family came to us. His tax return had already been prepared. He owed over $5,000 and couldn't understand why he owed so much. We sat down and dug into his already prepared tax return. We asked a lot of questions (knowing the right questions to ask is the key). As a result of working together we were able to help him prepare a tax return that resulted in a refund of over $2,000. That's a savings of $7,000! The result was huge for this young family. It's certainly not the largest change we've ever made on a tax return but their excitement was infectious. That's my ice cream. That's why I do this!"

I love to spend time with my family when we're not working with our clients. We began kayaking a couple of years ago. We've taken them to the beach at San Diego, Kona, and Rocky Point, the Deschutes River in Central Oregon, and camping in Northern Arizona. Both of our kids are avid soccer players. They've been playing since they were 4 or 5 years old and have played through high school and now beyond. There's nothing better than watching them develop perseverance, confidence, and a sense of fair play.
Url: http://www.cobbcpa.com/who-we-are/meet-the-team/tracy-cobb-cpa/

Debi Cobb, Accountant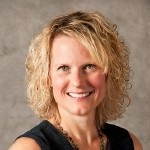 Debi is a QuickBooks Pro Advisor, Trainer, and Accountant. She has been helping business owners and their teams with sales, payroll taxes, bookkeeping, and financial statement preparation since 1995.

"Every business is different and my goal is to really understand how we can make their life easier and help them become more profitable. I want to allow the business owner the freedom to focus on the needs of the business and making it a success and not worry about where the debits and credits go. After that, I think it's really important that they understand their financial reports so they can see what's going well and what needs work. Together we can make the necessary changes to the process so the business becomes more valuable and they can do all the things they hoped to be able to do when they started their company."

"There have been so many clients over the years, but I remember this one family business that was really having trouble putting it all together. After the IRS had paid them a visit they asked for our help. Our team took the shoe boxes and paper bags full of records, sorted through it with them and made sense of the chaos. They were very relieved and have been on track ever since."

"Quite often a new client will come to our office not sure what needs to be done or how to get there. We put things in order and take the time to explain it to them so they can really understand not only what they need to do but also why it's important."

"When I'm not pounding the keys I love to hike, kayak, and take fitness classes. Last year I was involved with a women's boot camp that met five days a week at 5:30 in the morning! And I love to clean house! Just kidding. I am a bit of a HGTV junkie - so many ideas so little time! I do love to spend time with my husband and two great kids!"
Url: http://www.cobbcpa.com/who-we-are/meet-the-team/debi-cobb-accountant/

Sue Effhauser, Accountant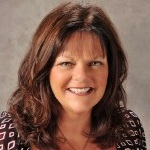 Sue has been a part of the Cobb CPA team for the past 12 years. Sue is a QuickBooks Pro Advisor and specializes in QuickBooks Training, Payroll Processing, sales tax reporting and write-up work.

Developing close working relationships with many of our clients throughout the years has become very rewarding to me. My genuine care and concern for our many different variety of clients and their business, is what I'm passionate about. It's important that a client have the trust in you knowing that you are there to help and train them to keep accurate records and stay compliant with all their filings.

I have had the pleasure of working with many construction clients throughout the years. There was one particular client who conducted business in several different cities in the metropolitan area. This company had let go of their bookkeeper and I was brought in to take over the sales tax reporting for the state and all the various cities. Upon going back through the previous 18mths of reports I discovered that not only had incorrect sales tax rates been used but allowed deductions had not been taken. The end resulted in several thousand dollars in refunds for the company.

After losing many family members and my father at a very young age of 49 to cancer, I became active in the American Cancer Society. I served many years as the Neighborhood Chairperson for the annual drive along with working many Cancer fund raising events. I served on many committees for my church and cook and serve meals to the sick and homebound. My most satisfying accomplishment was several years ago taking off two weeks from my job to help in the rehab of a young boy who suffered a malignant brain tumor. I have watched this boy over the years grow into a healthy, cancer free young man.

In my spare time I enjoy swimming, gardening, keeping house, baking and entertaining friends and family. I bake and decorate Wedding Cakes, Specialty Cakes and cookies. I have many brothers and sisters and I am blessed that we all get together at least a couple times a month. My greatest loves are my husband, two daughters, 2 great son-in-laws and six wonderful grandchildren. I look forward to every weekend when we are all together carrying on a family tradition I was blessed to grow up with, that being having a good old "Sunday Dinner" together.
Url: http://www.cobbcpa.com/who-we-are/meet-the-team/sue-effhauser-accountant/

April Landers, Tax Resolution Advisor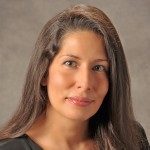 April Landers attended the University of Washington in Seattle, majoring in English Literature and minoring in Psychology. She entered the world of finance as an A/R accountant and found her calling as an advocate for the taxpayer. Prior to joining the team at Cobb CPA, April was a tax resolution supervisor in Encino, CA, and has been the primary practitioner on over 400 cases.

"A client experiencing a financial crisis is in a vulnerable position: I find it empowering to protect them from the intimidation and bullying tactics that the IRS employs. Over the course of my career, I have reduced the amount of tax that my clients were obligated to pay by close to 2 million dollars.

Cobb CPA cultivates an environment that encourages development and growth, so I never lack for opportunities to increase and update my knowledge of tax return preparation. My professional goals include passing the Special Enrollment Exam and becoming an Enrolled Agent; the certification will give me the same privileges before the IRS that are granted to CPAs and Tax Attorneys.

After a day of IRS debating and negotiating, I find the nearest Zumba© Fitness class and trade my stress for sweat. I dance every day and recently became a certified Zumba© Instructor! I am a fan of anything feline and give back to the community by fostering feral kittens until they are old enough to be adopted. I also dabble in scrapbooking and have a great love for libraries and reading.

The most important financial advice I can give is to PAY YOUR TAXES as you go! The vast majority of individual tax debt arises from inadequate withholding and underpayment of quarterly estimated tax deposits. Additional penalties and interest can literally double the initial tax liability over time. If you start getting in over your head, don't ignore the situation and don't despair; every tax issue can be resolved. "
Url: http://www.cobbcpa.com/who-we-are/meet-the-team/april-landers-tax-resolution-advisor/

Fred Gabriel, CPA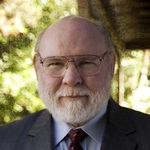 Fred Gabriel has over 30 years of experience in the field of accounting, taxation, and auditing. He not only knows the information, but also understands it, allowing him to keep you up to date on new tax laws and strategies in order to minimize your taxes. After your return is completed Fred will thoroughly review it with you when you come to pick it up, recommending tax planning ideas for the following year.
Url: http://www.cobbcpa.com/who-we-are/meet-the-team/fred-gabriel-cpa/

Products and Services
Thriving Business Performance
When you first went into business, you had hopes and dreams about what your business should be like, how it should operate and where it would go in future. Have you realized that vision? We can help you make it happen.

Url: http://www.cobbcpa.com/what-we-do/thriving-business-performance/

Outsourced CFO Services
We combine our extensive experience working with SMEs with a suite of proprietary, cutting-edge tools and resources not available to other accounting firms.

Url: http://www.cobbcpa.com/what-we-do/outsourced-cfo-services/

QuickBooks Coaching & Support
Let us set up your new QuickBooks system, clean up your records, train you & your team to get the most out of QuickBooks, and provide ongoing regularly scheduled support so you can be sure you're getting the financial intelligence you need. We can help you create the business you've always imagined!

Url: http://www.cobbcpa.com/what-we-do/quickbooks-coaching--support/

Accounting & Bookkeeping
Our talented team is experienced with QuickBooks and can help you set up and maintain your bookkeeping system. We perform vital accounting functions, such as accounts payable/receivable, payroll, general ledger accounting, bank reconciliations, financial statement preparation and financial analysis.

Url: http://www.cobbcpa.com/what-we-do/accounting--bookkeeping/

Payroll Preparation
Cobb CPA PC can provide your Company with quality payroll services at an affordable price. We make payroll processing easier and more convenient. We can reduce your payroll processing time from hours to just minutes. Our pricing structure is designed to accommodate small to mid sized businesses.

Url: http://www.cobbcpa.com/what-we-do/painless-payroll-preparation/

Tax Planning and Preparation
Whether you need current year returns prepared or need to plan for retirement or your child's education, our professional team can assist you with all of your needs.

Url: http://www.cobbcpa.com/what-we-do/tax-planning-and-preparation/

Business Tax Problem Resolution
We have helped firms of all sizes resolve their tax debt problems and the continuation of their business. We understand that business owners need working capital and cash flow to keep their Arizona businesses running. Our goal is to resolve your tax issues so that you can move on with what you do best, running your business.

Url: http://www.cobbcpa.com/what-we-do/business-tax-problems/


Get a free 30 minute consultation.

2055 E Rio Salado Pkwy # 101,
Tempe,
Arizona,
85281

444 W 21st St # 104,
Tempe,
Arizona,
85282

216 E 15th St,
Tempe,
Arizona,
85281

2151 E Broadway Rd,
Tempe,
Arizona,
85282

2043 E Southern Ave,
Tempe,
Arizona,
85282

3231 S. Country Club Way,
Suite 101,
Tempe,
AZ,
85282
Master Accounting & tax Services
Tax Services
Business Tax Preperation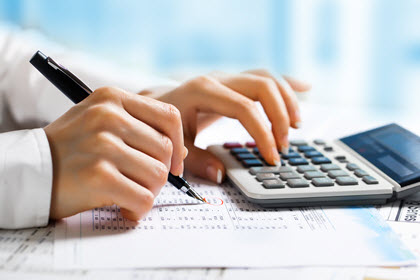 Individual Tax return Preperation


Accounting Services
Our accounting and financial solutions make providing the appropriate information to those who need it easier, allowing you and your staff to work on building your organization's success.


Accountant


Start Up Business Consulting
We understand the issues a new business can face and can help you establish things like accurate record keeping, reporting and procedures necessary to launch your business successfully. We have the expertise to assist you in making strategic decisions as you work through the various aspects of starting your business. From entity selection to choosing the right payroll service, from guidance in obtaining financing to making determinations whether to buy or lease equipment, our professionals look at the big picture, while still paying attention to the details that make a difference.


Business Entity Formation Services
One of the first decisions an entrepreneur must make is which business entity is best for him. To make that decision, the business owner must understand his choices. We have an enormous amount of knowledge and experience to help you make a well-informed decision in choosing the right business entity that fits your goals and visions. Determine the best type of entity that's right for you File the necessary paperwork to form your new entity, Obtain your EIN number, Publish your Articles


Financial Reporting and Planning Services


Cryptocurrency Consultation
We advise clients on the tax implications of mining for and investing in cryptocurrencies. Cryptocurrency is a new medium of exchange using cryptography to secure the transaction. In 2009, the first decentralized cryptocurrency, Bitcoin, was created. Since then, many cryptocurrencies have been created. The IRS has ruled that bitcoin is treated as property for tax purposes. It is thereby subject to capital gains tax.


CFO/CONTROLLER SERVICES
Master Accounting and Tax Service can provide you with the benefits of a full-time controller or CFO without the "full-time expense". We can provide assistance with budgeting and cost analysis, developing policies and procedures, and other services to help you reach your goals, while freeing you and your management team to focus on your core business.


Accounts Receivable Services
accounts receivable/cash receipts processing


Accounts payable Services
Accounts payable/cash disbursements


Bookkeeping Services
Master Accounting and Tax Service offers professional bookkeeping services to businesses whose current needs are not being adequately met. We optimize the business performance of our clients by providing them with the necessary tools to assess their financial position at any given point in time. We pride ourselves in providing bookkeeping services in a timely, accurate manner, showing respect and awareness of the confidentiality and individual needs of our clients. We can work in our office or yours.



Quality accounting, tax services, & bookkeeping.

2011 E 5th St Suite #3,
Tempe,
Arizona,
85281

40 W Baseline Rd,
Suite #214A,
Tempe,
Arizona,
85283